ओवरी क्या है और इसका आकार क्यों बदलता है?(What is Ovary in Hindi?)
Published on April 16, 2022
Updated on June 07, 2022
गर्भधारण करने में महिला के शरीर के अनेक अंगों की भूमिका होती है। गर्भधारण में ओवरी की एक अपनी अलग भूमिका होती है। ओवरी में अंडों का निर्माण होता है जो पुरुष स्पर्म के साथ फर्टिलाइज होकर भ्रूण का निर्माण करते हैं। यहां से प्रेगनेंसी की प्रक्रिया शुरू होती है।
ओवरी क्या है (What is Ovary in Hindi?)
ओवरी महिलाओं की प्रजनन अंगों का एक हिस्सा है जो गर्भाशय के दोनों पक्ष पर पेल्विस में स्थित होता है। एक महिला में दो ओवरी होते हैं जिनका काम अंडे और एस्ट्रोजन एवं प्रोजेस्ट्रोन हार्मोन का निर्माण करना है।
एक ओवरी का आकार (Normal Ovary Size) लगभग बादाम के आकार का होता है। प्रत्येक महीने, मासिक धर्म के दौरान ओवरी में एक अंडा बढ़ता है। यह अंडा फॉलिकल नामक थैली में विकसित होता है। जब यह अंडा परिपक्व (मैच्योर) हो जाता है तो वह फॉलिकल को तोड़कर उससे बाहर निकल जाता है।
परिपक्व अंडा फैलोपियन ट्यूब में पुरुष स्पर्म के साथ फर्टिलाइज होता है। यह गर्भावस्था की सबसे शुरुआती स्टेज है।
ओवरी से संबंधित कुछ मुख्य बिंदु (Facts about ovary size in Hindi)
गर्भधारण करना हर महिला के लिए एक सुखद एहसास होता है, लेकिन कई बार कुछ कारणों से उन्हें गर्भधारण करने में परेशानी होती है। गर्भधारण करने में ओवरी का आकार काफी महत्वपूर्ण भूमिका निभाता है।
ओवरी का आकार महिला की उम्र के साथ बदलता है।

मासिक धर्म चक्र के दौरान महिला की ओवरी का आकार बदलता है।

ओवरी में किसी प्रकार का गांठ बनने से इसके आकार में बदलाव आता है।

मेनोपॉज शुरू होने के बाद ओवरी का आकार बढ़ने के बजाय सिकुड़ने लगता है।

तनाव के कारण महिला की ओवरी का आकार प्रभावित होता है।

जब एक महिला तनाव में होती है तो उसकी ओवरी अंडों का निर्माण कम या बंद कर देती है।

जब ओवरी में अंडों का निर्माण हो रहा होता है तब इसका आकार लगभग 5 सेंटीमीटर होता है।

ओवरी में बनने वाले गांठ अधिकतर मामलों में कुछ महीनों के अंदर अपने आप ही ठीक हो जाते हैं।
ओवरी का आकार बदलने के कारण 
ओवरी का आकार कई कारणों से बदलता है। यौवन (पुबर्टी) की उम्र में पहुंचने से पहले और मेनोपॉज आने के बाद ओवरी का आकार छोटा होता है। उम्र के अलावा, दूसरे भी ऐसे अनेक कारक हैं जो ओवरी के आकार को प्रभावित करते हैं।
प्रजनन उपचार और प्रेगनेंसी के दौरान एवं अंडाशय से जुड़े विकारों के कारण ओवरी के आकार में बदलाव आता है। ओवरी के आकार का संबंध सीधा महिला के गर्भधारण करने की क्षमता से होता है। अंडों के फर्टिलाइज होने की क्षमता भी ओवरी के आकार पर निर्भर करता है।
अगर ओवरी का आकार सामान्य से कम है तो महिला को गर्भधारण करने में परेशानी हो सकती है, क्योंकि इस स्थिति में अंडा रिजर्व सामान्य से कम होता है। अल्ट्रासाउंड और खून की जांच से ओवरी के आकार की पुष्टि की जा सकती है।
अल्ट्रासाउंड से ओवरी में फॉलिकल की संख्या को गिना जा सकता है। फॉलिकल की संख्या से पता चल सकता है कि एग रिजर्व कम है या सामान्य। ओवरी का आकार बड़ा होने का मतलब यह नहीं है की एग रिजर्व अधिक है।
विकार या ट्यूमर के कारण ओवरी का आकार बढ़ सकता है। इस स्थिति में महिला सामान्य रूप से ओवुलेट नहीं करती है। साथ ही, गर्भधारण करने में परेशानी होती है। अगर आपको प्राकृतिक रूप से गर्भधारण करने में परेशानी हो रही है तो डॉक्टर से परामर्श करें।
अक्सर पूछे जाने वाले प्रश्न:
प्रेग्नेंट होने के लिए कितना होना चाहिए ओवरी साइज?
प्रेग्नेंट होने के लिए महिला की ओवरी का साइज 3 सेमी x 2.5 सेमी x 1.5 सेमी होना चाहिए।
ओवरी का आकार (साइज) कितना होता है? (Normal ovary size in cm)
ओवरी का सामान्य आकार 3.5 सेमी, 2.5 सेमी और 1.5 सेमी होता है। लेकिन समय के साथ इसके आकार में बदलाव आता है।
एक महिला के पास कितने अंडाशय होते हैं?
एक महिला में गर्भाशय के दोनों तरफ दो अंडाशय होते हैं।
क्या ओवरी का साइज प्रेगनेंसी के लिए अहम होता है?
ओवरी का साइज प्रेगनेंसी में अहम होता है। अगर ओवरी का साइज नॉर्मल से कम है तो महिला को गर्भधारण करने में दिक्कत आ सकती है।
Written by: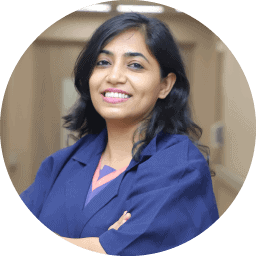 Dr. Meenu Vashisht Ahuja
Consultant
Dr 

Meenu

 

Vashisht

 Ahuja is a prominent 

gynaecologist

 and fertility specialist with 

17+ years

 of training and work experience across India. She has extensive experience in the field of infertility and IVF and has been associated with the best IVF centers in Delhi. Currently, she is working as a visiting consultant specialist at multiple fertility centers across Delhi.  
Over 17+ years of experience
Lajpat Nagar, New Delhi
Book an Appointment
View Details
To Know More
Speak to our experts and take your first steps towards parenthood. To book an appointment or to make an enquiry, please leave your details and we will get back to you.