Why Us?
We deliver clinically reliable, empathetic, and trustworthy fertility treatments
at competitive and transparent prices.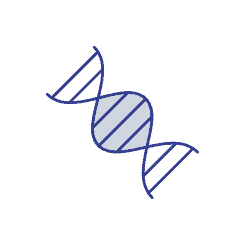 Clinically Reliable
Our team of fertility specialists with an unmatched experience of more than 21,000 IVF cycles, are known for delivering exceptionally high success rates. Our labs offer you the latest technology and operate in accordance with international protocols.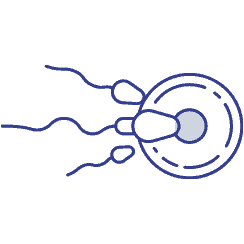 Empathetic & Trustworthy Experience
Our team of doctors, counsellors and support staff are extremely approachable. They will guide you patiently through your treatment journey with sensitivity and compassion while keeping your safety, confidentiality and interest as their topmost priority.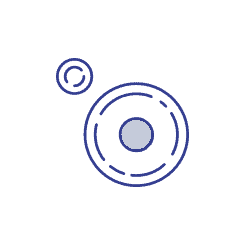 Transparent & Honest Pricing
We believe that world-class fertility and IVF treatment should be within the reach of every Indian couple. In this endeavour, Birla Fertility & IVF brings to you "Top-of-the line" treatments at transparent and attractive prices.
Patient Stories
We went to several IVF clinics in Gurgaon and Delhi before visiting Birla Fertility & IVF. It was a really good experience. Their IVF packages are excellent and very reasonably priced and we did not have to pay any extra charges. Due to my wife's health issues we were recommended the 2-cycle IVF package and we conceived last month. We are so grateful to the whole team!– (Trying to conceive for 2 years 10 months)
Anil & Neetu
We went to several IVF clinics in Gurgaon and Delhi before visiting Birla Fertility & IVF. It was a really good experience. Their IVF packages are excellent and very reasonably priced and we did not have to pay any extra charges. Due to my wife's health issues we were recommended the 2-cycle IVF package and we conceived last month. We are so grateful to the whole team!– (Trying to conceive for 2 years 10 months)
Anil & Neetu
We had an IVF failure before we came to Birla Fertility & IVF and had almost given up on trying. When we came here, we immediately felt more positive, and the team made us feel confident and kept us motivated. Their treatments are not one size fits all but so individualised and we could reach them at any time for help or doubts! We finally got the best news ever and it is all thanks to the Birla Fertility & IVF team! – (Trying to conceive for 5 years 2 months)
Sneha & Ajith
We had an IVF failure before we came to Birla Fertility & IVF and had almost given up on trying. When we came here, we immediately felt more positive, and the team made us feel confident and kept us motivated. Their treatments are not one size fits all but so individualised and we could reach them at any time for help or doubts! We finally got the best news ever and it is all thanks to the Birla Fertility & IVF team! – (Trying to conceive for 5 years 2 months)
Sneha & Ajith
The doctors and support staff are very nice and polite. They always made us comfortable and positive. Even during COVID, I could undergo my IVF treatments with almost no fear as they took a lot of steps to keep us safe. Dr Prachi is very sweet and helpful. – (Trying to conceive for 3 years 4 months)
Pallavi & Harsh
The doctors and support staff are very nice and polite. They always made us comfortable and positive. Even during COVID, I could undergo my IVF treatments with almost no fear as they took a lot of steps to keep us safe. Dr Prachi is very sweet and helpful. – (Trying to conceive for 3 years 4 months)
Pallavi & Harsh
I always had a fear to go for IVF as I thought I'd be judged. My wife took us to Birla Fertility & IVF. They were very understanding and discrete. We never had any problems with our treatments. We are soon going to have a baby and we thank Birla Fertility and IVF for helping us – (Trying to conceive for 1 year 8 months)
Rajeev & Arthi
I always had a fear to go for IVF as I thought I'd be judged. My wife took us to Birla Fertility & IVF. They were very understanding and discrete. We never had any problems with our treatments. We are soon going to have a baby and we thank Birla Fertility and IVF for helping us – (Trying to conceive for 1 year 8 months)
Rajeev & Arthi
My husband and I are so happy with Birla Fertility & IVF for helping us achieve our dream of having a baby! After a failed IVF we came to Birla Fertility & IVF. We decided to try ICSI on the doctor's advice. An extremely scientific process, from what I read about, simplified for a non clinical person like me and carried out very safely by the Doctor. I was so joyful when we got the positive result a few weeks later. Thank you to the whole team! – (Trying to conceive for 3 years 10 months)
Prerna & Pankaj
My husband and I are so happy with Birla Fertility & IVF for helping us achieve our dream of having a baby! After a failed IVF we came to Birla Fertility & IVF. We decided to try ICSI on the doctor's advice. An extremely scientific process, from what I read about, simplified for a non clinical person like me and carried out very safely by the Doctor. I was so joyful when we got the positive result a few weeks later. Thank you to the whole team! – (Trying to conceive for 3 years 10 months)
Prerna & Pankaj
I underwent surgery for the sperm retrieval for our ICSI treatment. The doctor and staff were very upfront from the beginning and the doctor explained the whole cost of the treatment transparently and in detail, explaining any additional procedures we may need. The surgery was very smooth and painless and the recovery room was also comfortable. We recently got our positive result, and it is all thanks to the doctor and team! – (Trying to conceive for 5 years 7 months)
Tanuj & Anjali
I underwent surgery for the sperm retrieval for our ICSI treatment. The doctor and staff were very upfront from the beginning and the doctor explained the whole cost of the treatment transparently and in detail, explaining any additional procedures we may need. The surgery was very smooth and painless and the recovery room was also comfortable. We recently got our positive result, and it is all thanks to the doctor and team! – (Trying to conceive for 5 years 7 months)
Tanuj & Anjali
We had two failed IVF cycles before coming to Birla Fertility & IVF. This was our last hope. The Doctor told us to opt for an ICSI IVF cycle and recommended varicocele repair also. The doctors made us feel confident by explaining all procedures, their pros and cons carefully. The nursing staff made sure that my wife and I were comfortable throughout our treatment. We are finally pregnant, and we are so glad we decided to come here! – (Trying to conceive for 4 years 5 months)
Karan & Tanya
We had two failed IVF cycles before coming to Birla Fertility & IVF. This was our last hope. The Doctor told us to opt for an ICSI IVF cycle and recommended varicocele repair also. The doctors made us feel confident by explaining all procedures, their pros and cons carefully. The nursing staff made sure that my wife and I were comfortable throughout our treatment. We are finally pregnant, and we are so glad we decided to come here! – (Trying to conceive for 4 years 5 months)
Karan & Tanya
After talking to several people and friends who had undergone IVF, we took the two-cycle IVF package and we are so happy with it! We are two months pregnant now and feel so blessed! As compared to what others offer, the Birla Fertility & IVF package even offers free ICSI and other lab procedures. Amazing and extremely reasonably priced, definitely recommending this to any couple looking for fertility care. – (Trying to conceive for 2 years 10 months)
Pooja & Amandeep
After talking to several people and friends who had undergone IVF, we took the two-cycle IVF package and we are so happy with it! We are two months pregnant now and feel so blessed! As compared to what others offer, the Birla Fertility & IVF package even offers free ICSI and other lab procedures. Amazing and extremely reasonably priced, definitely recommending this to any couple looking for fertility care. – (Trying to conceive for 2 years 10 months)
Pooja & Amandeep
Our Locations
Find your nearest centre to get started