Why Mediterranean Diet plan is necessary
Published on March 30, 2022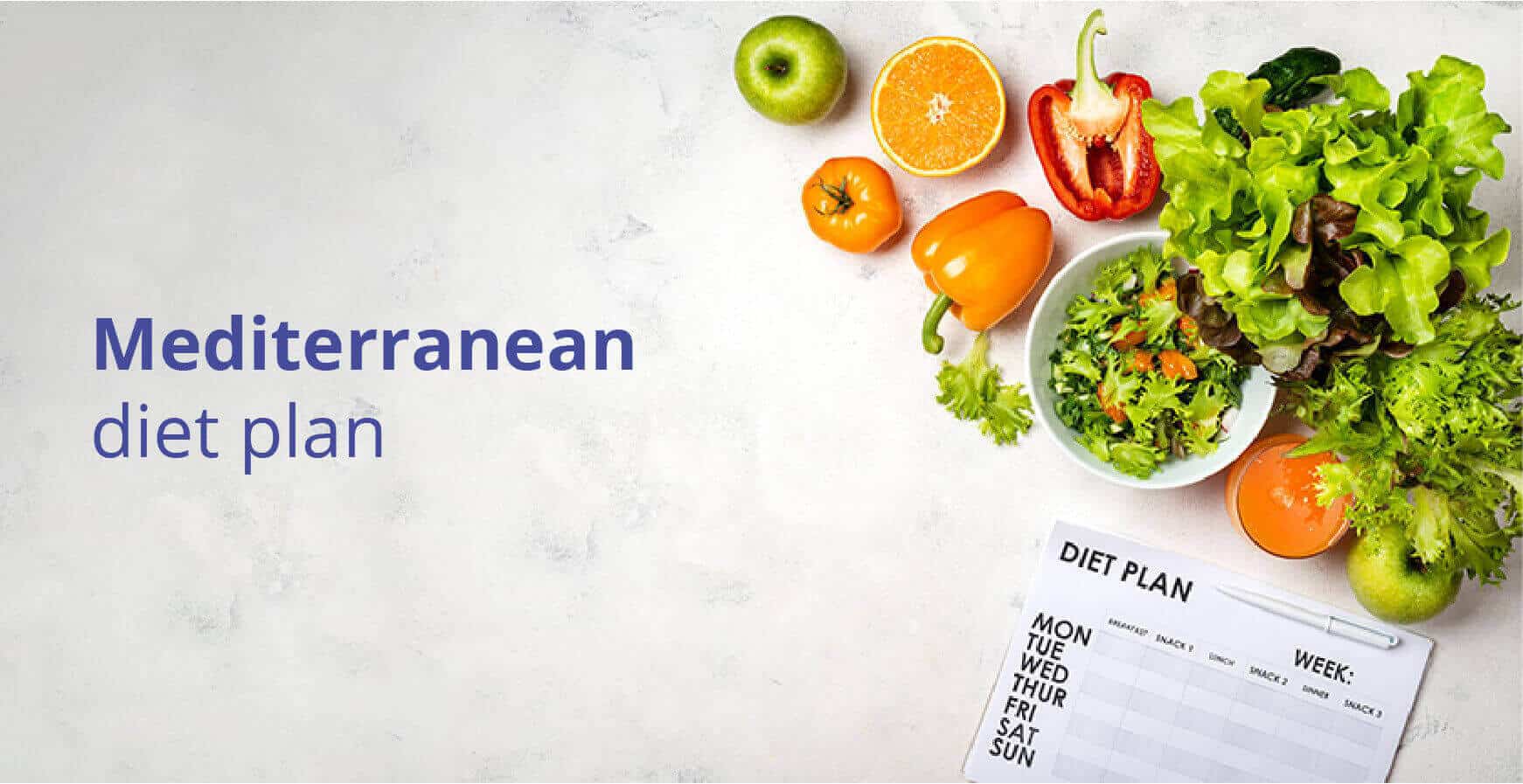 The Mediterranean diet was first introduced on the streets of Italy, Spain, Greece, and Turkey. These countries are known for their best- Mediterranean restaurants where you can either sit or maybe visit for a quick grab. Mediterranean food in these places is a combination of amazing wine and delicious food, which definitely make Mediterranean food completely irresistible. Mediterranean diet has highly contributed towards improving the lifestyle, and as per experts, it can boost the odds of successful conception as well. 
In this article, Dr Prachi Benara, a skilled fertility specialist, obstetrician, and gynaecologist, explains the Mediterranean diet and how it can help conceive a healthy baby.
Mediterranean diet plan
Before we get into the detailing of the Mediterranean diet plan, let us understand why the Mediterranean diet is necessary. To begin with, eat more fruits and vegetables as a starter or side dish, and incorporate vegetables into other dishes. Instead of processed bread, rice, and pasta, choose whole grains. 
Switching to a low-carb Mediterranean diet
In a low-carb Mediterranean diet food list, you should avoid higher-carb foods like bread, grains, potatoes, beets, and high-sugar fruits as well. The best thing about a low-carb Mediterranean diet is that you can still include plenty of delectable proteins vegetables in every meal. 
Mediterranean Diet for fertility
After your doctor's approval, switching to a Mediterranean diet should be the right approach for couples looking for ways to increase their fertility chances.
The diet addresses the same ingredients to provide nutrients that we eat on a daily basis for increasing fertility odds. Fertility-friendly diets restrict processed foods, normal carbs intake, and highly-saturated fats. The Mediterranean diet includes lean protein, beans, nuts, dry fruits, fresh vegetables, and fruits.
Building a 7 Day Meal Plan 
The Mediterranean diet chart should focus on plant or organic food. Mostly, the whole meal plan includes green leafy vegetables, whole grains, and legumes. People who follow the diet religiously usually include olive oil and healthy fats along with plenty of delicious spices.
Benefits of the Mediterranean Diet 
The Mediterranean diet contains a good amount of fruits, vegetables, seafood, nuts, and olive oil. According to scientific studies, the following are a few health benefits of the Mediterranean diet- 
It reduces the risk of Alzheimer's condition 

This diet boost healthy weight management

The type of food included in the diet also protects you against diabetes. 

It lowers the risk of cancer

This also helps in relieving rheumatoid arthritis

It also decreases the risk of heart conditions

Some foods in the diet may also help in reducing depression
Below is a sample plan for 7 days.
Day 1 -Monday
Breakfast
2-3 eggs

Brown bread toast or avocado toast

Tomato soup

Avocado
Lunch
Green leafy vegetable salad with fresh tomatoes and olives

Pita bread and hummus
Dinner
Healthy chicken salad with green vegetables and a fruit salad

Whole-wheat pizza or pasta topped with minced chicken, low-fat cheese, and olive oil
Day 2- Tuesday
Breakfast
A small bowl of unflavoured or flavoured Greek yogurt 

Plate of fresh berries, including blueberries, raspberries, etc.

A handful of almonds, walnuts and cashews 
Lunch
Sandwich with sauteed vegetables

Hummus or avocado toast for rich and healthy fat intake
Dinner
Baked Salmon with garlic, salt, and pepper

Sweet or roasted potatoes along with feta cheese and tomato salad
Day 3- Wednesday
Breakfast
Bowl of oats or muesli or granola with dates and honey and a handful of shredded almonds
Lunch
Boiled beans with delicious spices like garlic, and cumin

A whole-grain sandwich with feta cheese and fresh green vegetables 
Dinner
Day 4- Thursday 
Breakfast
Scrambled eggs with onions and tomatoes

Avocado toast topped with mushroom and onions 
Lunch
Salad with kale, tomatoes, and other leafy vegetables
Dinner
Bowl of steamed spinach topped with lemon juice, salad sauce, and herbs

Green tea to boost polyphenols
Day 5- Friday
Breakfast
Greek yogurt with honey along with apple and almonds
Lunch
Bowl of quinoa mixed with cherry tomatoes, bell peppers, and olives

Roasted beans with oregano and thyme leaves

Steamed kale with tomato, cucumber, olives, lemon juice, and low-fat cheese
Dinner
Steamed kale with tomato, cucumber, olives, lemon juice, and low-fat cheese
Day 6- Saturday
Breakfast
2-3 slices of brown bread with parmesan cheese or goat cheese

Eat chopped blueberries or figs
Lunch
2 cups of mixed vegetables with tomato and cucumber

A portion of roasted chicken with a sprinkling of olive oil and lemon juice or salad sauce
Dinner
Roasted vegetables, such as carrot, zucchini, eggplant, sweet potato
Day 7- Sunday
Breakfast
whole-grain oats with cinnamon, dates, and sugar syrup

Low-sugar fruits, such as raspberries or blackberries
Lunch
Stewed zucchini, onion, and potato in a tomato puree
Dinner
2 cups of greens, such as spinach or kale with tomato and olive oil
Best foods to eat for fertility
A Mediterranean diet is recommended by fertility experts and includes foods that are best known to boost the chances of fertility.
Olive oil- Improves the quality, mobility, and health of the sperm
Sunflower seeds- Rich in vitamin E and omega 6 fatty acids have been demonstrated to improve sperm count and motility
Fish- Omega-3 fatty acids found in fish have been demonstrated to help with ovulation and progesterone synthesis
Oysters- Rich in fertility-boosting minerals and are sometimes known as the best fertility food
Tomatoes- Cooked tomatoes are high in lycopene, an antioxidant that improves sperm shape
Walnuts- Walnuts are strong in omega-3 and omega-6 fatty acids and both of which are beneficial to fertility
FAQs
Does the Mediterranean diet help in IVF treatment?
It appears to affect IVF outcomes by increasing progesterone and estrogen levels, controlling menstrual cycles, and increasing the likelihood of conception.
For whom is the Mediterranean diet beneficial?
The diet is beneficial for couples who are otherwise healthy and trying to conceive, have been diagnosed with PCOD or endometriosis, have male factor infertility, and couples who are going through IVF treatment.
Why should one follow an IVF diet plan?
A nutritious diet is always vital, but it becomes more important during the IVF process as it is associated with the health of your eggs. Out of many elements that influence the effectiveness of IVF treatment, one would be maintaining a healthy lifestyle which helps to improve the odds of fertility and chances of IVF success. A diet plan can assist you in deciding which foods to eat so that you can be sure you are consuming nutrient-dense foods that will help you achieve your fertility goals.
What does the Mediterranean diet include?
Mediterranean diet includes food from various countries including vegetables, fruits, nuts, beans, muesli, fish, olive oil and avocado.
What does the Mediterranean diet of frozen meals include?
Canned and frozen foods like beans and dried vegetables can be included in the Mediterranean diet.
Can you lose weight on the Mediterranean diet?
Yes, pairing the Mediterranean diet with working out can help you to lose weight.
Are eggs allowed on the Mediterranean diet?
Yes, eggs, fish seafood and all dairy products can be consumed in the diet plan.
What foods are not allowed on the Mediterranean diet?
Processed foods including red meat and frozen meals, alcohol, refined and hydrogenated oils are not allowed while following a Mediterranean diet.
Written by: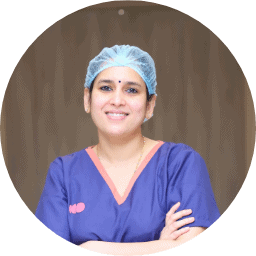 Dr Prachi Benara
Consultant
Dr Prachi Benara is a skilled infertility specialist with more than a decade of experience. Trained from some of the most premier institutes in the field in India which include Maulana Azad Medical College, BJ Medical College (Ahmedabad), PG Diploma in Reproductive and Sexual Health. She further trained in the United Kingdom to pursue her interest in Reproductive medicine and IVF. Her focus areas include advanced laparoscopic and hysteroscopic surgery, IVF, IUI, Frozen embryo transfer and correction of uterine anomalies including uterine septum to improve chances of pregnancy.
Over 11 years of experience
Gurgaon, Haryana
Book an Appointment
View Details