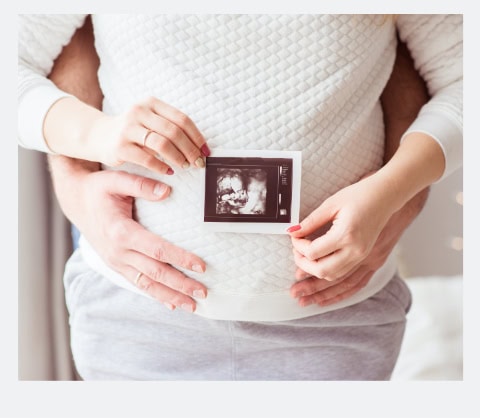 Ultrasound – 3D Ultrasound / Colour Doppler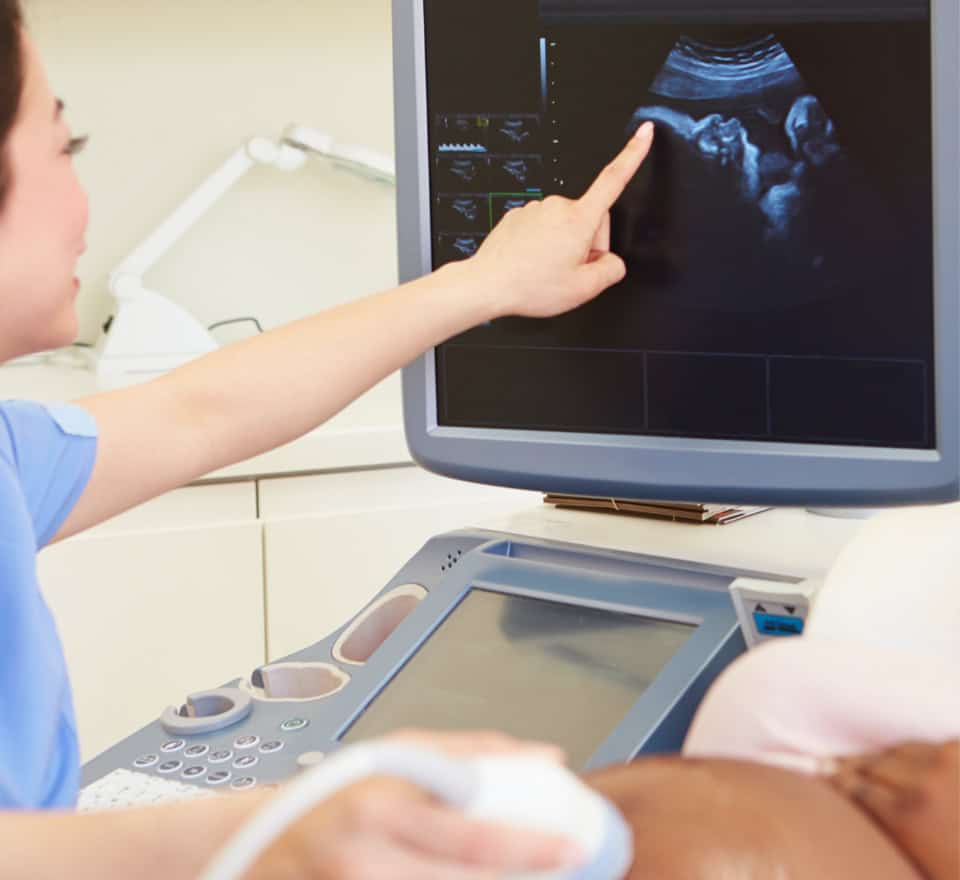 Ultrasound Investigations at
Birla Fertility & IVF
Diagnosing the probable cause of infertility is complex and can involve several fertility investigations. Ultrasound scans play a crucial role in identifying and treating a wide range of fertility problems. They offer valuable information about women's fertility potential and a clear view of structural problems that may be interfering with becoming pregnant.
At Birla Fertility & IVF, we offer a comprehensive range of fertility investigations including access to high-quality ultrasound equipment with Doppler and 3D facilities. Our team of experienced clinicians trained in reproductive medicine specialise in evidence-based treatment protocols built upon detailed 2D, 3D, CD (Colour Doppler) and Power Doppler investigations.
Ultrasound Investigation Services
Our Services include the following:
Transvaginal and transabdominal ultrasound scans are the first-stop ultrasound scans for women who are trying to become pregnant. These minimally invasive scans are part of routine fertility assessment and help in diagnosing abnormalities like cysts or fibroids as well as monitoring egg production and development of the uterine lining. Both these scans are safe even during pregnancy as they do not use any radiation.
These are advanced transvaginal ultrasound scans which use 3D imaging for a more accurate assessment of the uterine cavity. 3D imaging technology offers enhanced visualisation to assess uterine anomalies, intrauterine problems, tubal patency, ovarian follicular development, and endometrial receptivity for better diagnostic decisions while planning the treatment Colour Doppler and power doppler In these investigations, the blood flow in and around the uterine cavity is studied by a method called doppler to detect obstructions and problems like damaged fallopian tubes which may be affecting the ability to conceive and carry a pregnancy.
Hydro-sonogram or saline sonography offers a more detailed analysis of the uterine lining. It uses saline solution and is done in the first half of the menstrual cycle and right after periods. It is used to diagnose issues like polyps, fibroids, adhesions, and tubal patency.
Healthy and open fallopian tubes are crucial for becoming pregnant. This test is a type of tubal patency test that uses an ultrasound scan and a special contrast medium to identify any blockages or issues in the fallopian tubes.
Frequently Asked Questions
Transvaginal ultrasound scans are painless, minimally invasive procedures; although, some women do experience discomfort.
Unlike X-ray based investigations, ultrasounds use sonic waves. They are known to be safe even during pregnancy and are an essential part of prenatal care.
Ultrasound scans are important for monitoring follicle development and response to fertility medications during ovarian stimulation. A transvaginal scan is performed before undergoing ovarian stimulation to assess the patient's ovarian reserve and design a suitable protocol for ovarian stimulation.
Ultrasound scans are used to identify issues like t-shaped uterus, damaged or blocked fallopian tubes, adhesions, polyps, and fibroids. In some cases, surgical interventions like hysteroscopy and laparoscopy can help in treating these issues.
Patient Testimonials

We will highly recommend Birla Fertility & IVF for all pregnancy-related treatment. We are extremely happy that we are under the care of this hospital. They have all the advanced facilities like 3D ultrasound/colour doppler at the hospital. It is the best IVF hospital in Gurgaon to get IVF treatment.

Pooja and Shushant

Thank you! Birla Fertility & IVF for your support. I had a great experience with your staff. All are professional, approachable, and helpful. So far, it is one of the best IVF hospitals I have ever visited. I must say a great combination of healthcare and facilities.

Somya and Neeraj
To Know More
Speak to our experts and take your first steps towards parenthood. To book an appointment or to make an enquiry, please leave your details and we will get back to you.
Learn More About Fertility