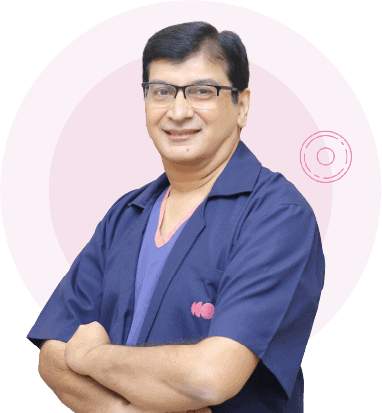 Dr Souren Bhattacharjee
Consultant - Birla Fertility & IVF
MBBS, DGO, FRCOG (London)
Over 32 Years of Experience
Focus Areas and Procedures
About the Doctor
Dr Souren Bhattacharjee is a renowned IVF specialist with 32+ years of working experience in India and across various prominent institutions in UK, Bahrain and Bangladesh. He has extensive experience in the management of male and female infertility. Along with this, Dr Souren has carried out more than 6000 IVF cycles with a very high success rate. He has been trained in infertility management from various reputed institutes in India and UK including the distinguished John Radcliffe Hospital, Oxford, UK
32+ years of experience including Tata Motors Hospital (Jamshedpur), The Conception  Care  Centre  & Agata Fertility Centre (Kolkata), Kamineni Fertility Centre (Hyderabad), and Chevron Infertility Centre (Chittagong & Dhaka)
MBBS from Gauhati University

DGO from Dr MGR Medical University, Chennai
Member Royal College of Obstetricians and Gynaecologists, London
Fellow of the Royal College of Obstetricians and Gynaecologists, London
Patient Testimonials

It was our first experience with fertility treatments, and we were quite scared to consider IVF right away. The doctor told us to try stimulated IUI. The entire process was very smooth and not intimidating at all! The team was with us at every step, and we could call them at any time! We are extremely happy, and we are now expecting! Thank you, Birla Fertility & IVF!


We decided to go for only one embryo implantation and freeze the remaining two. We came to BFI for our next attempt at pregnancy. Really liked the facility, it is quite comfortable and clean. The process was also very smooth. We hardly had to wait, and the doctors and staff were very friendly and supportive. Very happy with the care.

To Know More
Speak to our experts and take your first steps towards parenthood. To book an appointment or to make an enquiry, please leave your details and we will get back to you.