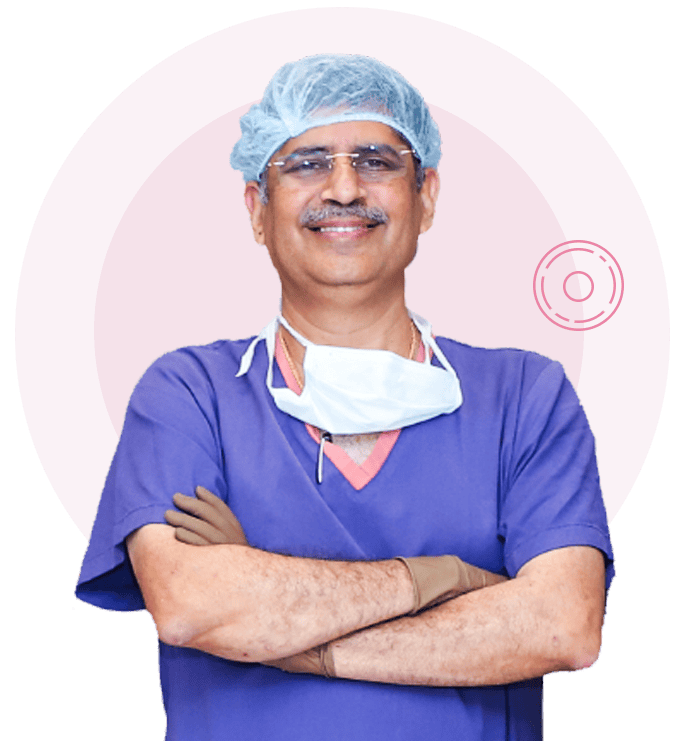 Dr Prof (Col) Pankaj Talwar, VSM
Director, Medical Services
Birla Fertility & IVF
MBBS, MD (OBG)
Over 32 years of experience
About the Doctor
Dr Prof (Col) Pankaj Talwar is a renowned fertility specialist in India. He has performed over 15,000 IVF cycles with a persistent 50% + clinical pregnancy rate over the past three decades.
Dr Talwar is the recipient of the prestigious Vishisht Seva Medal, awarded by the President of India for his work in the field of ART and fertility medicine. During his tenure with the Armed Forces, he set up 7 ART clinics in India and abroad. He has also been awarded the Lifetime Achievement Award from LKO, Indian Fertility Society. He is the Senior Vice President of the Indian Fertility Society and Founding Secretary of Fertility Preservation Society of India
He is an expert in treating patients with recurrent IVF failures or implantation failures, andrology, sperm function test, ovarian cortex freezing and clinical embryology as well as developing specialised treatment protocols for cancer patients in line with the oncology team.
Dr Pankaj Talwar has 32+ years of experience including 15 years with the Army Research and Referral Hospital, New Delhi as their Head, IVF and Obstetrics and Gynaecology, INHS Asvini, Mumbai and Manipal Hospital, New Delhi. 
Dr Pankaj Talwar has completed his MBBS and MD in OBG from Armed Forces Medical College, Pune. He was the Editor-in-Chief of the first video atlas of ART in the world. His book "Frozen Life" is one of the first books in the world on human cryo-biology. He is currently working on its second edition. Dr. Pankaj Talwar has been trained in Israel, Spain, Germany, France in fields of ovarian tissue, cryopreservation, clinical embryology, PGS, and embryonic cell derivation. 
He is a master trainer and coach having trained 745+  students across 22 countries with 100+ live workshops globally on fertility preservations, ultrasound, Vitrification, TQM, andrology and clinical embryology.
Dr Talwar is the Sr Vice President of the Indian Fertility Society and Founder Secretary of Fertility Preservation Society of India. He has authored & edited 35 technical bulletins, authored 8 books, authored 22 chapters and has 45 national and international publications to his name.
Patient Testimonials

It was our first experience with fertility treatments, and we were quite scared to consider IVF right away. The doctor told us to try stimulated IUI. The entire process was very smooth and not intimidating at all! The team was with us at every step, and we could call them at any time! We are extremely happy, and we are now expecting! Thank you, Birla Fertility & IVF!


We decided to go for only one embryo implantation and freeze the remaining two. We came to BFI for our next attempt at pregnancy. Really liked the facility, it is quite comfortable and clean. The process was also very smooth. We hardly had to wait, and the doctors and staff were very friendly and supportive. Very happy with the care.

To Know More
Speak to our experts and take your first steps towards parenthood. To book an appointment or to make an enquiry, please leave your details and we will get back to you.