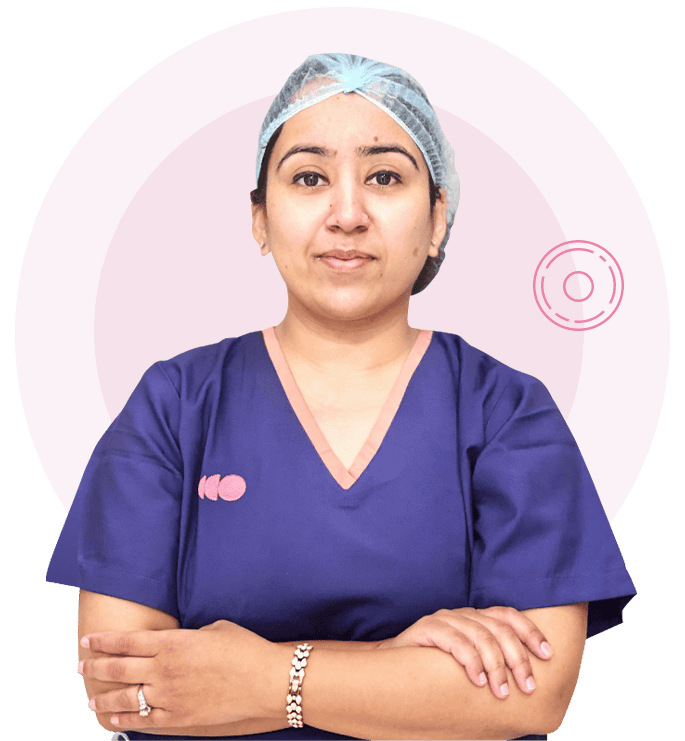 Dr Rachita Munjal
Consultant – Birla Fertility & IVF
MBBS, MS (OBG & GYN), FRM, DAGE (Germany), MRCOG-1(UK)
Over 14 years of experience
About the Doctor
Dr Rachita Munjal is an experienced fertility specialist, obstetrician, and gynaecologist. She specialises in treating a wide range of fertility problems using ART (Assisted Reproductive Technology) procedures and by developing individualised patient focussed treatment protocols. She has trained and worked at some of the most reputed medical institutions in the country and is also an accomplished author with several clinical papers published under her name across renowned national and international medical journals.
Dr Rachita Munjal has over 14+ years of experience with well-known healthcare institutions including Apollo cradle, Apollo hospitals – Chennai and Medicover fertility.
Dr Rachita Munjal completed her MBBS from Dr D. Y. Patil Medical College, Hospital & Research Centre, Pune and MS (Obstetrics and gynaecology) from Dr. D.Y Patil Vidyapeeth Pune. She has also completed her DAGE (Diploma in Advanced Gynae Endoscopy) from Germany and MRCOG-I (Royal College of Obstetricians & Gynaecologists, UK) Membership Examination.
Patient Testimonials

It was our first experience with fertility treatments, and we were quite scared to consider IVF right away. The doctor told us to try stimulated IUI. The entire process was very smooth and not intimidating at all! The team was with us at every step, and we could call them at any time! We are extremely happy, and we are now expecting! Thank you, Birla Fertility & IVF!


I am 30 years old and after reading about how work stress, lifestyle, environment affect fertility in women I decided to check out egg freezing last year. I reached Birla Fertility & IVF after a lot of research. The whole process was extremely smooth, and the team made me feel so comfortable throughout and clarified all my apprehensions. Their expression of All Heart. All Science was nice. Very good experience and the cost was reasonable. It is honestly one of the best decisions I have ever made.

To Know More
Speak to our experts and take your first steps towards parenthood. To book an appointment or to make an enquiry, please leave your details and we will get back to you.