Top Foods That Increase Fertility
Published on November 16, 2021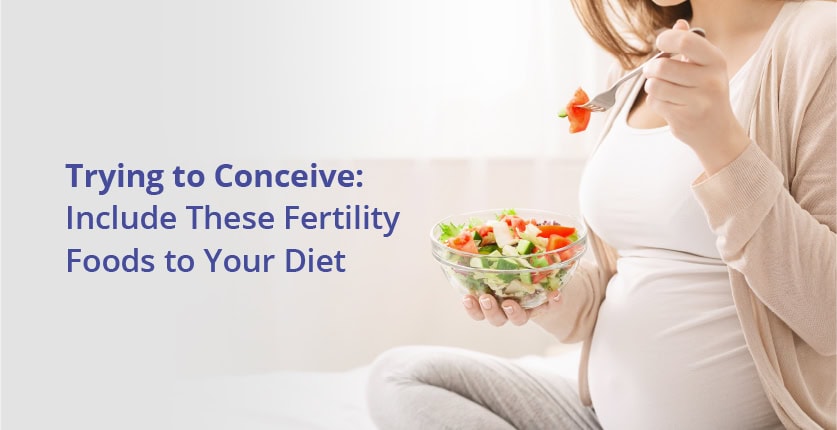 You don't have to wait until you're pregnant to eat well. Eating a healthy diet before conception can help increase your fertility, so it is always advisable to include those foods in your diet that increase fertility.
Some women give up alcohol and other substances to promote pregnancy. While the idea of "fertility nutrition" may sound a bit strange, how you nourish your body is important when trying to get pregnant.
It is important to note that diet choices do not help in some serious medical conditions that cause infertility in both women and men. For example, if the fallopian tubes are blocked and sperm are prevented from reaching the egg, changing your diet will not clear the blockage or open the fallopian tubes, for these conditions you need to visit the fertility centre and get yourself treated.
In this article, Dr Pankaj Talwar, Head of Medical Services at Birla Fertility & IVF, will discuss foods that increase fertility in both men and women, as well as how you can change your dietary choices to plan a natural pregnancy.
Top 8 Best Foods to Eat to Increase Fertility
Sunflower Seeds
Roasted and unsalted sunflower seeds are high in vitamin E, an essential nutrient that increases sperm count and motility in some people. In addition, sunflower seeds are rich in folic acid and selenium, which are important for female and male fertility. Furthermore, sunflower seeds are also a good source of omega-6 fatty acids and contain small amounts of omega-3 fatty acids.
Beans and Lentils
Beans and lentils are excellent sources of fibre and folate, both of which are crucial to maintaining a healthy hormonal balance. Other things that lentils contain are high levels of polyamine spermidine, which help in sperm fertilizing the egg. These are also high in protein, which promotes healthy ovulation.
Pomegranate
Pomegranates have long been associated with fertility and childbirth because of their many seeds. While this isn't a scientific reason to appreciate pomegranates, it is certainly interesting. As for science, pomegranates are loaded with antioxidants that can improve semen quality.
Egg Yolk
Egg yolks provide most of the iron, calcium, zinc, vitamin B6, folic acid, and vitamin B12 in the egg. They also contain 100% of the vitamin A in eggs. Egg yolks from free-range chickens are also extremely rich in fertility-enhancing omega-3 fatty acids, EPA and DHA, as well as in the fat-soluble vitamins A, D, E and K2.
Another great reason to eat eggs: they're an inexpensive source of lean protein, which is good for fertility in both men and women. Eggs also contain choline, which can reduce the risk of certain birth defects. However, not all studies have found this benefit.
Pineapple
Pineapple contains bromelain, a natural enzyme that has anti-inflammatory and anticoagulant properties. Bromelain stimulates your immune system to break away from an inflammatory condition. Inflammatory foods can affect your fertility, and chronic inflammation can stimulate the body to suppress ovulation.
Salmon
Salmon is on almost every superfood list, whether for fertility or not. Salmon is high in essential fatty acids and omega-3 fatty acids, which are beneficial for fertility in both men and women.
It's also an excellent source of selenium and vitamin D. Selenium is an essential vitamin for sperm health, and low levels of vitamin D, appear to be linked to poor fertility in both men and women.
Cinnamon
Taking cinnamon supplements can help speed up irregular menstrual cycles in women with the polycystic ovarian syndrome (PCOS), a common cause of female infertility.
Citrus Fruits
Citrus fruits like oranges and grapefruits are among the best sources of vitamin C. Grapefruits and oranges contain polyamine putrescine, which some animal studies have linked to the potential for improving egg and sperm health.
Takeaway
Having good nutrition in your diet is good for a healthy body and reproductive system and will help you get pregnant.
Making some lifestyle changes and eating a healthy diet can help increase fertility as well as prepare your body for pregnancy.
If you are trying to get pregnant, it is important to start a healthy diet and lifestyle today. But don't let stress and worry put you off. Talk to your fertility expert to find the best options for you.
FAQs
What are the top Indian foods to increase fertility?
There are several things that a woman needs to take care of throughout her pregnancy, especially when it comes to her diet. Here is a list of food items that foods that increase fertility and ovulation function and are easily available in every Indian kitchen.

Greek Yoghurts
Asparagus
Walnuts
Egg Yolks
Cheese
Berries
Leafy Greens

What are the 7 best foods to increase fertility?
Well, there is no magic diet that leads to pregnancy, but diet and lifestyle choices have a significant impact on reproductive health for both women and men. The foods you eat and other factors like lifestyle changes and maintaining stress levels can increase fertility.
Top 7 foods that help to increase fertility include-

Beans and Lentils
Sunflower Seeds
Avocados
Salmon
Quinoa
Cheeses
Greek Yogurt

What foods are bad for fertility?
When trying to conceive, you want to do everything possible to make sure that your sperm is healthy and can fertilize your partner's egg. Eat plenty of fruits and vegetables rich in iron, zinc, and vitamins. Certain food items should be avoided. Consumption of these foods can interfere with sperm production and lead to the development of sperm with poor motility and inappropriate morphology. There are some foods that you need to avoid during fertility treatment including:
High mercury fish
Full fat milk
Processed meats
Alcohol and carbonated drinks
Cigarettes
Which fruit is good for fertility?
The berries are suitable for both men and women trying to get pregnant. Raspberries and blueberries are rich in anti-inflammatory phytonutrients and natural antioxidants that help increase fertility. They are also a good source of folic acid and vitamin C, which can aid in fetal development. Berries also help with weight loss and should be included in your diet to boost fertility.
How to improve egg quality for pregnancy?
It is always said that those women who want to boost egg quality and improve fertility should have some specific food in their diet along with lifestyle changes including:

Add high protein food to your diet
Quit smoking
Manage stress
Achieve a normal BMI (body mass index)
Invest in supplements
Written by: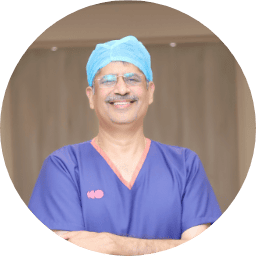 Dr Prof (Col) Pankaj Talwar, VSM
Director, Medical Services
Dr Pankaj Talwar is one of the most renowned Infertility treatment specialists in India. He brings with him over 29 years of experience with one of the highest success rates in the country across 21,000+ IVF cycles. He is one of the very few gynaecologists who is also a trained embryologist. Dr Pankaj is the Sr Vice President of the Indian Fertility Society and Founder Secretary of Fertility Preservation Society of India. His focus areas include managing failed IVF cycles, managing recurrent implantation failure, Onco- Fertility, Andrology, Sperm function test, Ovarian cortex freezing and Clinical embryology.
Over 32 years of experience
Gurgaon, Haryana
Book an Appointment
View Details