Arriving with All Heart, All Science at Patna, Bihar
Published on November 10, 2022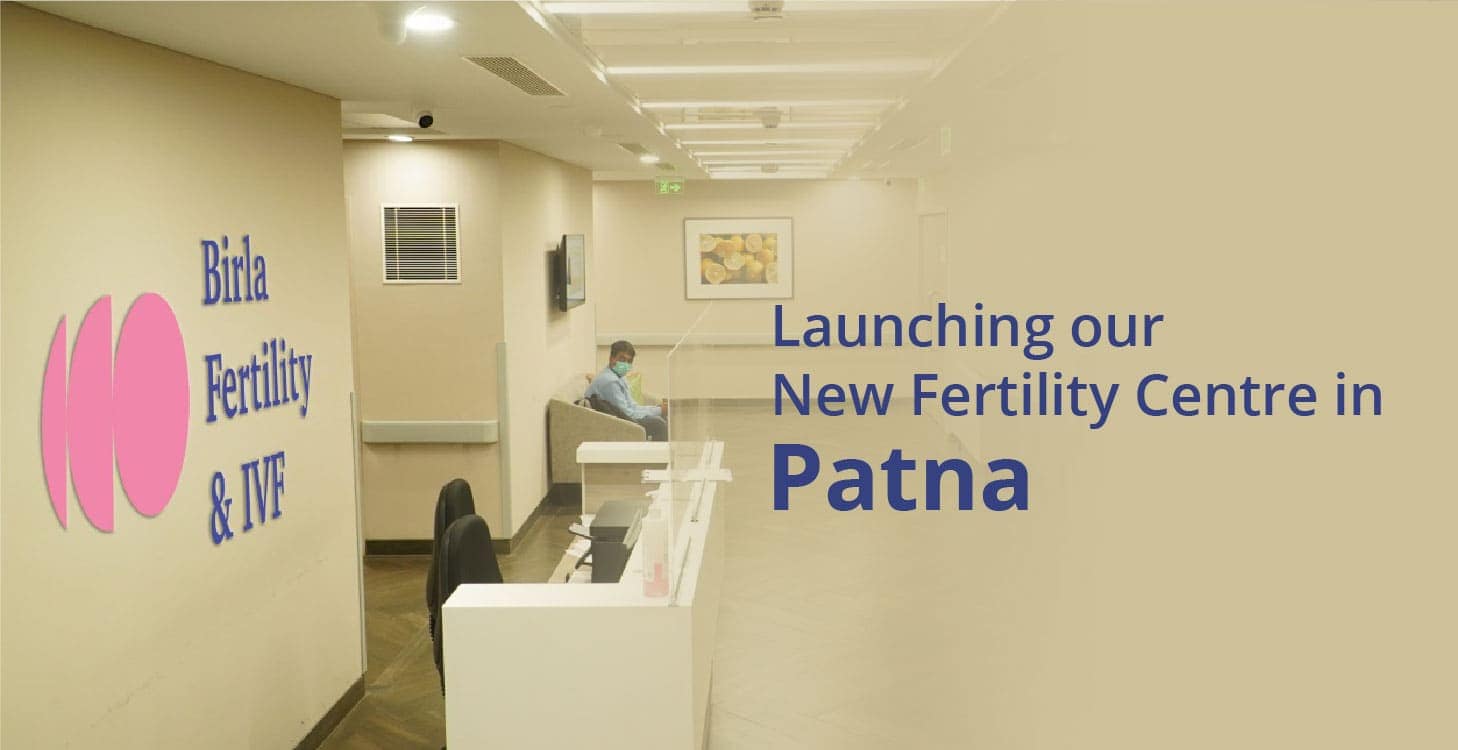 Fertility is a wide concept and covers people from all walks of life. This is why we at Birla Fertility & IVF want to ensure more and more people have access to world-class fertility services. With this thought in mind, we are arriving in Patna, Bihar with all heart, all science and a team of exceptionally trained fertility experts who are fully equipped to deal with all kinds of male and female fertility concerns.  
After the successful inauguration of our Varanasi centre, we are exploring new horizons and extending our vision of delivering excellence in fertility treatment and care all over India. Our goal is to provide access to world-class fertility treatments that are feasible and reliable to people across geographical locations. 
We are dedicated to assisting you in your journey to parenthood by providing the most effective fertility treatments tailored to your and your partner's specific needs. In the process, we understand the hurdles, both physical and emotional, that every couple goes through. Hence, to deliver the finest fertility services, we have created an open and judgement-free space for people to come and open up about their problems. Empathy and care are the cornerstones of assisted fertility, hence we do not compromise on the same.
A legacy in healthcare: Birla Fertility & IVF is a division of the CK Birla Group, whose mission is to provide cutting-edge treatment while maintaining clinical reliability, transparency, fair pricing, and empathy. Birla Fertility & IVF focuses on offering cutting-edge medical services such as surgical treatments, fertility preservation, diagnostics, and screening to meet the needs of both male and female reproductive/fertility patients.
With a legacy of providing high-quality healthcare, we aim to be your one-stop destination for all IVF and infertility treatments. We offer end-to-end solutions, starting from prevention to treatment and personalized patient-centric healthcare programs for every patient. 
Personalised approach backed by science: All our patients receive tailored and reliable treatment. Our team of clinical experts have a collective experience of over 21,000 IVF cycles. Our clinics use edge-cutting equipment and technology available in the field of ART (Assisted Reproductive Technology) with the best success rate consistent with worldwide clinical standards.
Patient counselling & empathy: Fertility treatment is more than just IVF, hence our focus is always on following a holistic approach to health where for us "All heart. All Science" means clinical excellence and compassionate care. Therefore, alongside tailored treatment options for better clinical outcomes, we also promise to be there to offer physical and emotional support along the journey.
Budget-Friendly & reliable: We wish to make global fertility standards affordable for everyone, so we also have an option of fixed-cost treatment packages at a reasonable price to further assist you in better planning. We believe in upfront and honest pricing while providing the finest clinical treatment. To avoid unforeseen costs during treatments, we offer all-inclusive packages, an EMI option, and multicycle packages as well.
Wide range of fertility treatments for all: Parenthood is a natural process, when it faces roadblocks it suggests a bigger concern. Understanding and treating the root cause will help smoothen the process and make conception easy. This is why we offer fertility examinations for both men and women.
For Women: We offer a comprehensive range of fertility tests and treatment programs, and provide aid intending to identify and treat the core reasons behind infertility. Surgical and non-surgical diagnostic procedures, such as blood tests, hormone examinations, and follicular monitoring, are performed. We also offer assisted conception services, including Intrauterine Insemination (IUI), Intracytoplasmic Sperm Injection (ICSI), egg donation, embryo freezing, thawing, and transfer services.
For Men: With the concerns of parenthood, it is always better to be sure, and so we offer a spectrum of male fertility diagnostic examinations as well, such as semen analysis, cultures, and ultrasound. Our team comprises exceptionally trained professionals who treat each case with the same intricate care.
To Know More
Speak to our experts and take your first steps towards parenthood. To book an appointment or to make an enquiry, please leave your details and we will get back to you.