Launching Our New World Class Fertility Clinic in Raipur
Published on October 26, 2023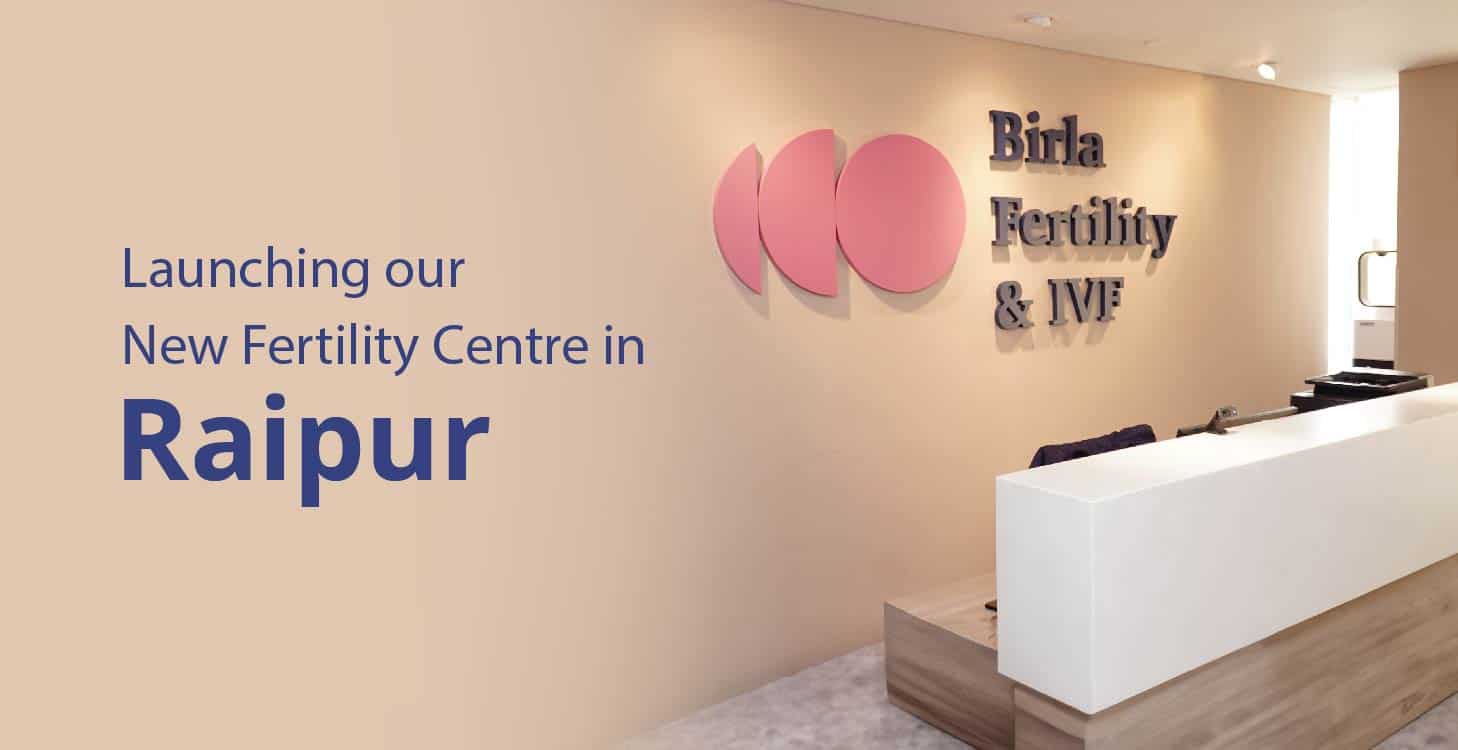 India has always been at the forefront of medical advancements. Yet, the journey to parenthood can sometimes be challenging for some couples who are struggling with fertility issues. Understanding the current need, we are glad to launch our state-of-the-art fertility centre in Raipur. Birla Fertility & IVF is more than just a clinic; it is a sanctuary of hope, expertise, and advanced care for all couples aspiring to start their families.
We aim to make fertility treatment more approachable, accessible, and affordable for everyone in Raipur. We're dedicated to providing the whole spectrum of cutting-edge fertility treatments, which our specialists can tailor to your and your partner's unique needs.
Birla Fertility & IVF is a proud part of the CK Birla Group. We are committed to meeting the needs of both male and female patients for fertility by providing IVF facilities that meet worldwide standards for surgical procedures, fertility preservation, diagnostics, and screening.
Why Should You Choose Birla Fertility & IVF Clinic in Raipur?
We understand your need and how sensitive this issue can be for couples struggling to conceive a baby. Our team is well-trained to offer services with the utmost compassion, ensuring you have a smooth treatment journey throughout.
International fertility care: We adhere to global best practices in fertility treatments and strive to make international fertility care accessible to couples living in Raipur and nearby regions. In addition, our fertility clinic in Raipur is well-equipped with modern infrastructure, which makes it a one-stop solution for couples seeking the best care.
Holistic Approach: Apart from world-class fertility treatments, we offer counselling and holistic therapies to ensure the well-being of the patient.
Highly Experienced Fertility Experts: We have a team of highly experienced IVF doctors who have completed more than 21000+ IVF cycles. Our experts understand how sensitive a situation can be for couples struggling with fertility issues. Therefore, they offer compassionate care to make your journey as comfortable as possible. Also, our team comprises IVF experts, embryologists, counsellors, and dedicated nurse staff that understand your unique fertility requirements and provide customised treatment plans for effective results.
Unique Approach to Fertility Treatment
In order to improve fertility health and treatment, our focus is always on upholding a holistic approach to health, where "All heart. All Science" emphasises professional expertise and compassionate care.
Our steering group of professionals ensures that you receive the best care possible at every stage of your reproductive journey by using cutting-edge medical facilities for each couple.
Our unique approach helps us stand out from the competition and has allowed us to maintain a consistent 95% patient satisfaction rating. Many couples will discover joy, hope, and happiness to begin their family in and around Allahabad as well as the nearby districts.
Comprehensive Fertility Treatments Available in Raipur
At Birla Fertility & IVF, a wide range of fertility diagnostics and treatments are provided along with kind service. Our skilled experts are dedicated to making the process of receiving assisted reproductive technology simple and straightforward. In order to suit the needs of both men and women, we provide a wide range of fertility treatments. Couples are given compassionate care at our fertility centre in Raipur, including preventative measures, reproductive therapies, and patient-centred healthcare initiatives.
 Our services include the following:
For males– Advanced semen analysis, cultures, ultrasound, testicular tissue biopsy, varicocele repair, micro-TESE, testicular sperm aspiration (TESA), percutaneous epididymal sperm aspiration (PESA), sperm freezing, testicular tissue freezing, electroejaculation, and ancillary services.
For females– There are numerous gynaecological and reproductive treatment options available, and we strive to provide end-to-end care, from detecting and treating the condition's underlying cause to offering a broad range of comprehensive reproductive therapies. Among the non-surgical, surgical, and oral fertility treatments are hormone therapy, embryo freezing, ovarian cortex freezing, in vitro fertilisation (IVF), intrauterine insemination (IUI), frozen embryo transfer (FET), laser-assisted hatching (LAH), ovulation induction, blastocyst culture, etc.
Bottom Line
All fertility-related issues can be resolved at the Birla Fertility & IVF Clinic in Raipur. Our comprehensive assortment of all-inclusive fertility treatments is beneficial to both men and women. The inauguration of this brand-new reproductive facility in Raipur has increased Birla reproductive & IVF's visibility in Central India. All couples seeking assisted reproduction should have access to the best fertility treatments, according to our mission. We are aware of the emotions associated with parenthood. In order to make your desire to have children a reality, Raipur's highly qualified fertility specialists put forth a lot of effort. If you're interested in undergoing fertility therapy or are having problems conceiving, speak with our fertility specialist in Raipur. Call us at (number) to make an appointment right away, or enter your information in the form provided.