Launching Birla Fertility & IVF Center in Allahabad
Published on October 06, 2023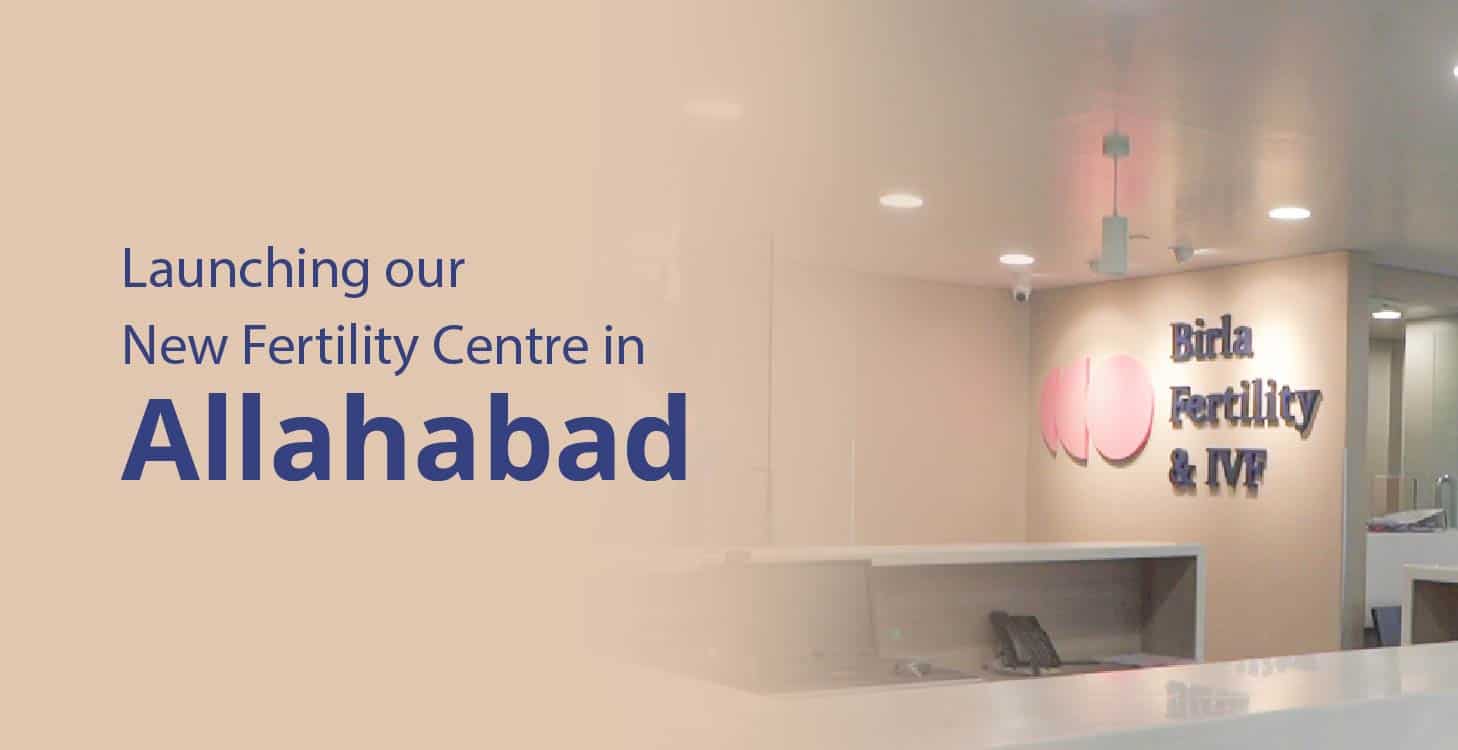 World Class Fertility Treatments are Now in Allahabad
We are thrilled to announce the opening of our new fertility clinic in Allahabad, India's famous city, also known as the city of prime ministers. Our goal is to provide couples who are having problems conceiving naturally with a new ray of hope with the help of this world-class fertility centre.
We aim to increase everyone's ability to approach, access, and afford fertility treatment in Allahabad. We are committed to offering the full range of cutting-edge fertility treatments, which our specialists can personalize to meet the unique needs of you and your partner.
Birla Fertility & IVF is a proud part of the CK Birla Group. We believe in addressing both male and female patients' demands for fertility by offering international standards for IVF facilities, including surgical procedures, fertility preservation, diagnostics, and screening.
Comprehensive Range of Fertility Treatments in Allahabad
A wide range of fertility diagnostics and treatments are offered at Birla Fertility & IVF, coupled with compassionate care. We have well-trained teams that are committed to making assisted reproductive treatment simple and easy. We offer a comprehensive choice of fertility treatments to meet the needs of both men and women. At our fertility clinic in Allahabad, couples are provided with empathetic care, ranging from preventative measures through reproductive treatments to patient-centred healthcare programmes. Our array of services consists of:
For women, there are many gynaecological and fertility treatment options. With this extensive selection of thorough fertility treatments, we work to give end-to-end care, from identifying to treating the condition's underlying cause. Egg freezing, hormone therapy, embryo freezing, ovarian cortex freezing, in vitro fertilisation (IVF), intrauterine insemination (IUI), frozen embryo transfer (FET), laser-assisted hatching (LAH), ovulation induction, blastocyst culture, etc. are among the non-surgical, surgical, and oral fertility treatments.
The range of male fertility services available; advanced semen analysis, cultures, ultrasound, testicular tissue biopsy, varicocele repair, micro-TESE, testicular sperm aspiration (TESA), percutaneous epididymal sperm aspiration (PESA), sperm freezing, testicular tissue freezing, electroejaculation, and ancillary services.
A Unique Approach to Fertility Treatments
Our focus is always on adhering to a holistic approach to health, where "All heart. All Science" emphasizes clinical excellence and compassionate care in order to enhance fertility health and treatment.
Using state-of-the-art medical facilities for each couple, our steering committee of experts makes sure you get the best care possible at every stage of your reproductive journey.
We stand out from the competition thanks to our distinctive strategy, which has helped us keep a steady 95% patient satisfaction rating. Many couples in and around Allahabad, as well as the surrounding areas, will find joy, hope, and happiness to start their family.
Bottom Line
All fertility-related issues can be resolved at the Birla Fertility & IVF Clinic in Allahabad. Both men and women can benefit from our extensive selection of all-inclusive fertility treatments. The presence of Birla Fertility & IVF in North India has been boosted by the opening of this new fertility clinic in Allahabad. Our goal is to provide all couples seeking assisted reproduction with access to top-notch fertility treatments. We are aware of the feelings involved in becoming parents. As a result, Allahabad's highly qualified fertility experts work hard to make your dream of parenting a reality. Consult our fertility expert in Allahabad if you're interested in receiving fertility treatment or are having trouble planning a pregnancy. To schedule an appointment right now, call us at (number) or fill in your details in the given form.