Launching Birla Fertility & IVF Center in Guwahati, Assam
Published on March 31, 2023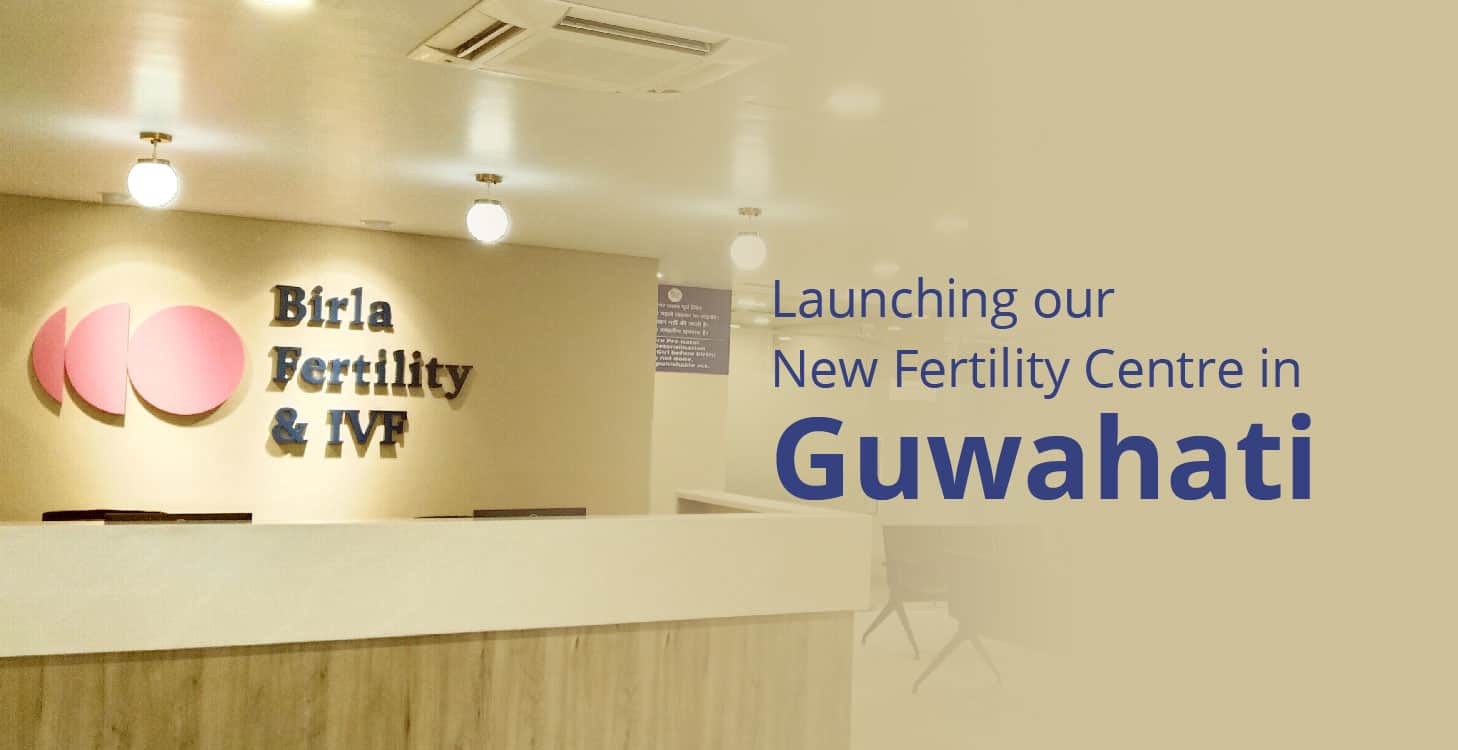 World Class Fertility Center is now in Guwahati
We are delighted and proud to announce the opening of our new fertility clinic in Guwahati, India's mystic city. With this fertility centre, we hope to give couples a new ray of hope, who are facing trouble conceiving naturally.
Our aim is to make the centre more approachable, accessible, and affordable to everyone. We are dedicated to providing comprehensive and the most effective fertility treatments that our specialists can tailor to your and your partner's specific requirements.
Birla Fertility & IVF is a proud member of the CK Birla Group and has a mission to provide world-class and state-of-the-art IVF labs such as surgical treatments, fertility preservation, diagnostics, and screening to meet the fertility needs of both males and females.
With each centre, we strive to be your one-stop solution for all IVF and infertility treatments. We promise to offer our patients a wide range of end-to-end treatments, from prevention to treatment, as well as personalised patient-centric healthcare programmes tailored to their specific needs.
A unique approach to fulfilling fertility requirements
We aim to have a more comprehensive approach in order to promote fertility health and treatment, and our focus is always on following a holistic approach to health where "All heart. All Science" means clinical excellence and compassionate care.
Our steering team of doctors ensures that you receive the best possible and personalized treatment at every stage of your fertility journey, using cutting-edge medical facilities for each couple. 
Our unique approach has distinguished us in the market, allowing us to maintain a consistent 95% patient satisfaction rating. This centre, like all others, will bring joy, hope, and happiness to many couples in and around Guwahati and in fact the nearby areas.
Birla Fertility & IVF Centre in Guwahati
Our fertility centres across the nation have a high and consistent success rate of more than 75%, delivering safe and trusted fertility treatments with the goal of fulfilling the dream of parenthood of couples who have placed their trust and hopes in us.
Birla Fertility & IVF provides comprehensive, compassionate care to all of our patients. We are known for providing exemplary care while also demonstrating compassionate care through our collaborative teams. Our exclusive team of fertility specialists, endocrinologists, andrologists, dieticians, counsellors, and nursing staff is easily accessible and will be available to you throughout your fertility treatment journey.
Birla Fertility & IVF Clinic in Guwahati is a one-stop for all fertility requirements, from diagnosis to effective treatment. We understand the desire and importance of starting a family for a couple. Therefore, we provide safe and empathetic care that is both accessible and affordable. Birla Fertility & IVF wants to fulfill the dream of joy and parenthood by assisting people who want to be parents. You can now visit our IVF clinic in Guwahati or call us to book an appointment with our fertility specialist to get expert advice today.