How do Fertility Issues affect Mental Health
Published on November 04, 2022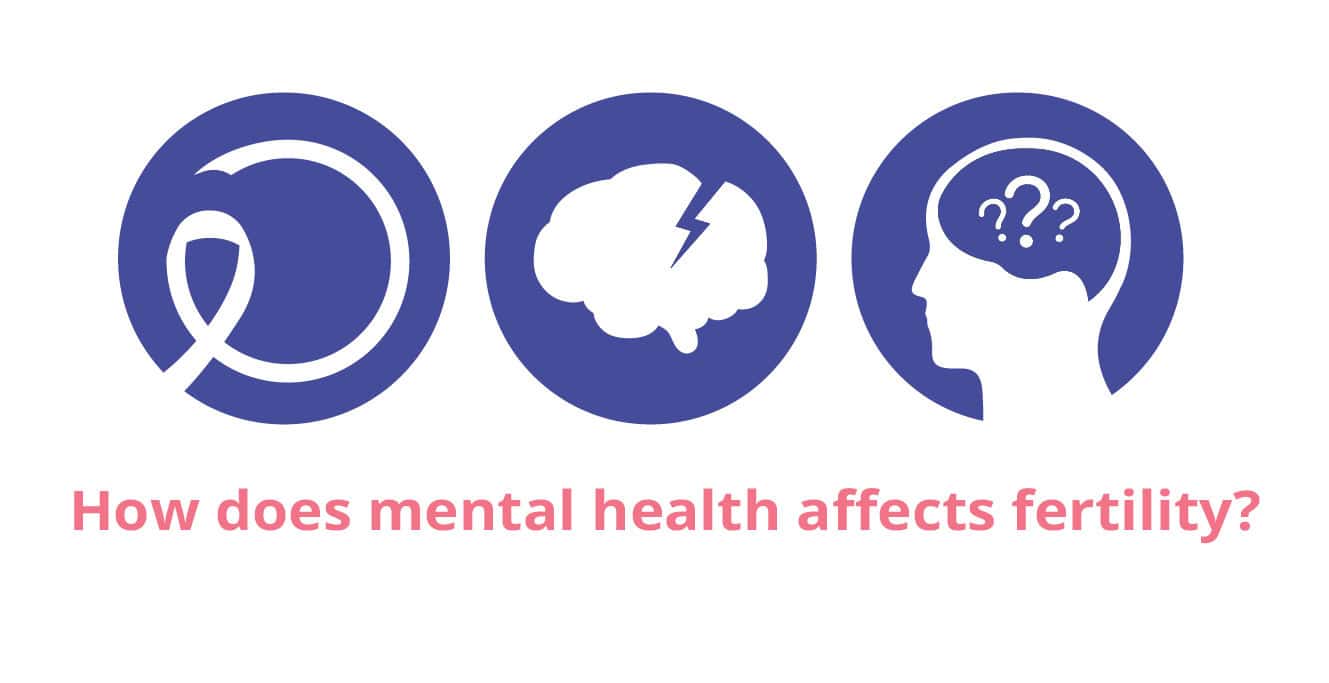 According to studies, a significant rise in the number has been reported of couples facing fertility issues. The constant pressure and stress typically affect the mental health of a couple. Such psychological problems can lead to emotional instability and hamper the quality of life. Some of the negative emotions that are commonly noticed in couples are anger, sadness, anxiety and many more.
Globally, there are more than 80 million people who are experiencing infertility. In addition, a sedentary lifestyle resulting in fertility issues like ovulation disorders, endometriosis, ejaculation disorders, low sperm count, ovarian cysts, etc. are also some of the barriers that reduce the chances of conception. Such fertility problems may need immediate medical assistance and suitable treatment if you are planning for a baby. 
Couples who have been to doctors for consultation complained about a bad mood, social pressure, anxiety, low self-esteem and low confidence. Such constant negative thoughts affected their mental health and at times some even fall into depression. 
For some people, infertility can be a life-turning event. To combat that there are several treatments available to help conception through assisted reproductive technology. Some of the famously recommended fertility treatments are- 
In Vitro Fertilization (IVF)– It is one of the most effective fertility treatments. It also has a higher success rate compared to other treatments available to boost fertility. IVF includes a series of methods that increase the chances of a successful pregnancy. At Birla Fertility & IVF, our experts offer comprehensive care and personalized treatment plans. 
Intrauterine Insemination (IUI)- This process includes artificial insemination. In the IUI process, a fertility expert places the healthy and cultured embryo carefully in the inner lining of the uterus. This method of assisted reproductive technology (ART) helps boost the chances of conception. 
Intracytoplasmic Sperm Injection (ICSI)– This method is usually recommended for males facing infertility. During this process, one healthy sperm is selected after a thorough wash-off of the collected semen sample. The sperm is picked after examination under advanced micromanipulation and later injected into the cytoplasm (centre of the egg). After fertilization of the egg, an expert transfers the same into the uterus of a female partner for conception. 
Fertility Preservation- This is an advanced step towards reserving egg/sperm if you have made up your mind to delay parenthood or have plans of undergoing any medical treatments such as cancer and hysterectomy that can affect your fertility later. 
Though these treatments increase your chances of a successful pregnancy. But, fertility drugs given during these treatments to boost hormones can also impact your mental health. Some of the commonly noticed emotions that can lead to stress are anxiety, fear, irritability, jealousy, isolation, and grief. 
Mental health can impact both males and females who are planning for a baby. The following are a few factors that can help you improve your mental health and lead to positivity:
Healthy Diet- Eat a healthy diet that is enriched in vitamins, protein and other important supplements. This will elevate your mood and keep your body healthy and active. 
Mindfulness– This can help you in reducing the mental stress caused by fertility issues or during fertility treatments. It is the best technique that allows you to be conscious and aware of the fact happening in your life and how calmly you can accept and acknowledge them. 
Yoga– Some minimal asanas such as Anjaneyasana, Trikonasana, Salabhasn or Gomukhasana can improve your mental health. Including simple exercises in your daily routine can boost positivity and result in better health.
Meditation – Doing medication daily for at least 30 minutes can help you become mentally strong. This relaxes the chaos running in your mind and also improves your focus while gaining new perspectives during stressful situations. Regular meditation also reduces negative emotions and make space for positive emotion where you can feel better about yourself. 
Bottom Line
There is a possibility you may feel low or an array of emotions before, during, or after fertility treatments. But it is okay to feel that way, the above-mentioned ideas can help you relieve some mental stress and can bring bliss to life. 
If you are planning a baby and facing fertility issues contact us. Our fertility experts provide comprehensive care and world-class fertility treatments that are also personalized according to your needs. You can either call us on the given number or book a free consultation today with our fertility expert to get a thorough understanding of the fertility issue if you are experiencing any.