IVF in numbers: Success rates, Number of babies born & Cost
Published on July 25, 2022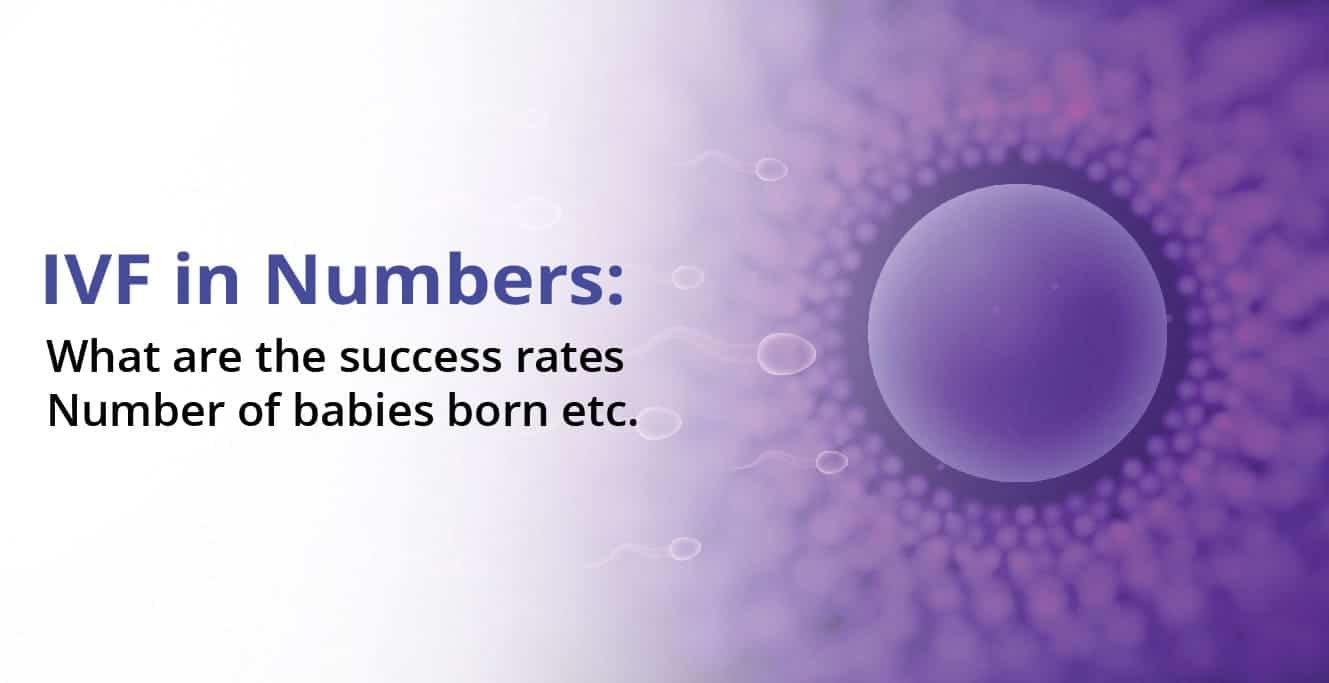 Experiencing infertility brings a lot of emotions to the couple, it surely is a tough period as it gives us a series of flashes and impressions where we start wondering millions of questions about not being able to reach conception through the natural process. We start undermining our abilities and doubt ourselves. Infertility can surely lead to psychological-emotional disorders.
Infertility can cause frustration, anxiety, depression, guilt, and turmoil and make the couple feel worthless. But this shouldn't be the case, in the present century, medical research has become more and more intense and many new discoveries and researches are being conducted in the field of medical science. 
Before we get into the nitty-gritty of IVF and understand more about its success rates, and the number of babies born through IVF, let us first start by understanding the history of IVF. The history of IVF goes back to the year 1978 when the world's first baby was conceived through IVF. Since then, the IVF process has been through many refinements and today millions of couples are opting for IVF when they are not able to conceive after a year of trying.
If you are considering IVF to grow your family? Let us look at IVF by the numbers:
No of IVF babies: More than 80 lakhs test tube babies born (from IVF) since the birth of Louise Brown, 40 years ago. IVF surely provides relief to couples who were not being able to conceive for years. Every wishful couple brings back their lost hope and faith when they finally decide to pursue IVF. All they want to hear is the "good news".
The numbers help to estimate that more than half a million babies are born each year from IVF treatment and ICSI, from more than 2 million treatment cycles conducted. 
IVF success
The success of IVF varies on many factors, but the age of the woman is one of the most important factors to consider especially when she is using her own eggs for conceiving. 
If a woman is above 35 then her chances of conceiving also start to decrease and the risk of miscarriage increases. There were times when people were not even aware of the word IVF and therefore, were not clear what could be done when they were not able to conceive naturally. In today's time, people are well aware of the benefits of IVF and all how it can help couples bring back that lost hope. The ratio of IVF success in India has started to increase, it ranges between 30-35 % after the embryo transfer. There can be times when the couple is not able to conceive after the first cycle and may have to try for a second cycle for conceiving. This journey of IVF can take a toll on health, both emotionally and financially. 
IVF cost
The cost of IVF should be affordable to all and that is why Birla Fertility & IVF offers customised treatment plans for all couples. We believe that when a couple thinks about IVF they should think only about a little ray of sunshine and stay hopeful and positive and not burden themselves with financial stress. At Birla Fertility & IVF, we offer IVF treatment at Rs. 1.30 Lakhs all inclusive. We also have packages detailing the cost of IVF-ICSI, IUI, FET, Egg freezing & thawing, surgical sperm retrieval, and fertility check-ups.
To know more, consult with our experts today.
Written by: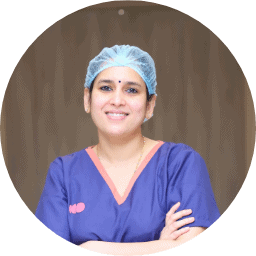 Dr Prachi Benara
Consultant
Dr Prachi Benara is a skilled infertility specialist with more than a decade of experience. Trained from some of the most premier institutes in the field in India which include Maulana Azad Medical College, BJ Medical College (Ahmedabad), PG Diploma in Reproductive and Sexual Health. She further trained in the United Kingdom to pursue her interest in Reproductive medicine and IVF. Her focus areas include advanced laparoscopic and hysteroscopic surgery, IVF, IUI, Frozen embryo transfer and correction of uterine anomalies including uterine septum to improve chances of pregnancy.
Over 11 years of experience
Gurgaon, Haryana
Book an Appointment
View Details
To Know More
Speak to our experts and take your first steps towards parenthood. To book an appointment or to make an enquiry, please leave your details and we will get back to you.