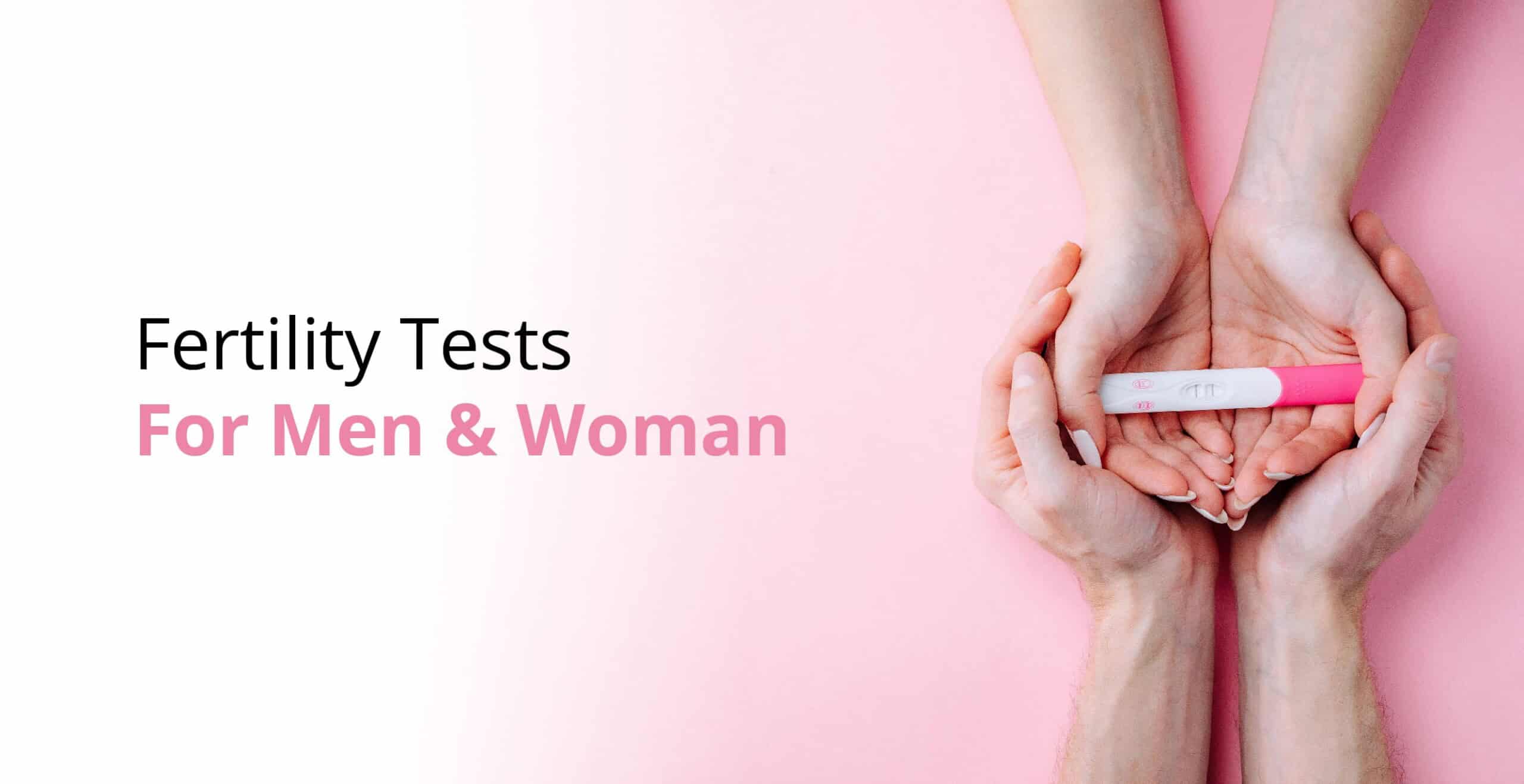 Fertility tests are beneficial for couples who have been trying for more than one year.  Fertility tests are essential for diagnosing and treating any cause of infertility. In addition, fertility tests are used to assess women's fertility potential, analyse sperm count in men and estimate the general health of sperm-producing cells.
 Dr. Muskaan Chhabra, a leading IVF consultant, explains how discovering the cause of infertility beforehand can help you and your partner achieve and fulfill their dream of parenthood.
When is Infertility Test required?
Infertility tests are required when a couple is not able to conceive for more than one year. 
Common reasons in which female fertility tests are required:
Repeated miscarriages or recurrent IVF failures

Blockage in fallopian tubes

Previous pelvic inflammatory disease

Endometriosis 

Ovulatory disorders
Common reasons in which male fertility tests are required:
Previous medical conditions

Erectile dysfunction

Signs of low sperm count

Previous cancer treatment

Urinary tract surgery

Testicular damage
Factors that can affect female fertility
In women, there can be several factors that could have led to infertility. Some are mentioned below:-
Blocked or damaged fallopian tubes
Damaged or blocked fallopian tubes prevent sperm from reaching the egg or prevent the fertilised egg from entering the uterus. Damage or blockage of the fallopian tube can be caused by a variety of factors, including:
Pelvic inflammatory disease (PID)

is an infection of the uterus and fallopian tubes. It usually occurs due to sexually transmitted bacteria that is known to spread from the vagina to the uterus

Pelvic surgery

including surgery for ectopic pregnancy can lead to blockage in the fallopian tube because in such type of pregnancy the egg implants and develops somewhere other than the uterus like the fallopian tube
PCOD/PCOS
PCOS occurs when there is a hormonal imbalance in the body thereby affecting ovulation. This hormonal disorder can be caused due to the enlargement in the ovaries along with small cysts.
Though the exact cause of PCOS is left unknown there are a few environmental factors that may have triggered it:- eating unhealthy food, being overweight, and living an unhealthy lifestyle. 
Endometriosis
Endometriosis is a condition that is detected when the tissues start to grow in other places than the uterus. These are extra tissues that can be surgically removed and treated with medicines as well. But the type of treatment depends on the severity of the condition. Endometriosis can affect the egg and cause problems in fertilisation.
Unexplained infertility
When no known cause is diagnosed, it is declared unexplained infertility. Unexplained infertility is very frustrating as there is no answer to why a couple is not able to conceive and no matter how hard doctors try sometimes all that is needed is time. With time, this unexplained infertility might get corrected so delaying a treatment won't be an option.
Factors that affect male fertility
Infection 
Infection can affect the production and health of the sperm. Infections like sexually transmitted infections can cause permanent damage to the testes or even block the passage of the sperm
Retrograde ejaculation
Retrograde ejaculation as the word itself denotes the moving of the semen in the reverse direction. The semen may enter the bladder instead of moving out of the tip of the penis. 
There are several factors that might have led to retrograde ejaculation like spinal injury, prostrate surgery etc. 
Fertility tests are necessary
Comprehensive fertility testing can assist fertility experts in evaluating your reproductive health and developing a specific treatment plan. This can help you accomplish your family-building objectives if you are having trouble conceiving or are interested in implementing fertility treatments to enlarge your family.
Visiting a fertility clinic is an obvious option because it's important to consult renowned fertility experts committed to increasing reproductive health research and bringing consistent success rates.
Infertility male panel tests are approximately Rs.2000. 
Infertility female panel tests are approximately Rs. 5000.
Female fertility tests
Follicle Stimulating Hormone (FSH)
During your menstrual cycle, FSH encourages the development of eggs. FSH levels rise as a woman matures and her egg count decreases. Increased FSH levels might suggest that your ovarian reserve is depleted. 
Anti-Mullerian Hormone (AMH)
Fertility experts can do blood tests for AMH at any time throughout the menstrual cycle. The most sensitive hormone indicator of reproductive potential is AMH. The granulosa cells surrounding and maintaining the early developing eggs in the ovaries create it. The number of granulosa cells and AMH levels drop as eggs decrease over time. The AMH level also predicts the ovaries' reaction to injectable fertility medicines, which can help your doctor tailor your IVF treatment regimen.
Luteinizing hormone (LH):
The hormone LH instructs the ovaries to release a mature egg. Ovulation is the name for this process. A pituitary disease or polycystic ovarian syndrome can cause high amounts of LH (PCOS). Low levels of LH can be a symptom of a pituitary or hypothalamic disease and can be seen in women who have an eating disorder, over-exercise, or are under a lot of stress.
Transvaginal Ultrasound
Transvaginal ultrasound is conducted by counting the number of follicles between four and nine millimeters in both ovaries between days three and twelve of your period. These are eggs that have the potential to develop and be fertilised. If you have fewer follicles, you may have egg quality and quantity issues.
Ultrasound – Follicular Study (First Visit) w/o report ranges from Rs. 500 to 2000.
Male fertility tests
Semen Analysis
The price range for Semen analysis lies between Rs. 1000-2000.
Male fertility testing is a straightforward procedure that necessitates in-depth analysis. By examining the following parameters during a semen study, a fertility doctor can diagnose the problem basis below factors:
Concentration

means the quantity or number of sperm in your ejaculate. When sperm concentration is low (known as oligozoospermia), the chances of the sperm reaching an egg in the woman's fallopian tubes are slim to none

Motility of sperms

is tested by the

amount of sperm that migrate and the manner in which they move. Some sperm, for example, may migrate solely in circles or zigzags. Others may try, but they do not make any progress. Also, asthenozoospermia is a term for sperm motility problems. Your motility is normal if more than 32% of your sperm are moving
Transrectal ultrasound
A lubricated catheter is inserted in the rectum and it allows your doctor to examine the prostate and check for any obstructions in the channels that transport sperm. 
Other additional male fertility tests are anti-sperm antibody testing, sperm DNA fragmentation analysis, and semen culture for infections.
To Conclude
Some women may have medical conditions which can affect their chances of conception. It is always recommended to ask questions at any time during the appointment without hesitation. 
Please feel free to ask any additional questions you may have at any moment throughout your consultation. To know more about the fertility tests and the price of the tests, consult with Dr. Muskaan Chhabra. 
FAQs:
Can I do a fertility test at home?
Always consult with your fertility expert before attempting a fertility test by yourself at home. Usually, at-home tests involve collecting a small blood sample at home and sending it off to the lab for testing, but these should only be done with a thorough understanding and warnings from your healthcare provider. 
Should I and my partner both undergo fertility tests?
Yes, for determining the best possible cause of infertility, if any, both males and females should go through fertility tests. It further helps doctors to understand the right way forward.
Are fertility tests accurate?
If you opt for at-home tests, then the accuracy is low. You should always visit the best and most trusted clinic to perform fertility tests.
Written by: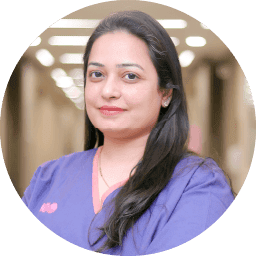 Dr Muskaan Chhabra
Dr Muskaan Chhabra is a trained obstetrician-gynaecologist and reproductive medicine specialist with clinical experience of more than 11 years. She is a renowned expert and fellowship- trained IVF specialist of infertility related hysteroscopy and laparoscopy procedures. She is extensively trained in oocyte retrievals, embryo transfers and intrauterine inseminations. Dr Muskaan has also worked with several hospitals and reproductive medicine centres across India. Over 11 years of experience including Hinduja Hospital & Medical Research Centre, Mumbai; Virk Fertility Services, Jalandhar; and SPS Apollo Hospitals, Ludhiana.
Book an Appointment
View Details
To Know More
Speak to our experts and take your first steps towards parenthood. To book an appointment or to make an enquiry, please leave your details and we will get back to you.