What is HyCoSy, Procedure & its Side Effects
Published on September 26, 2022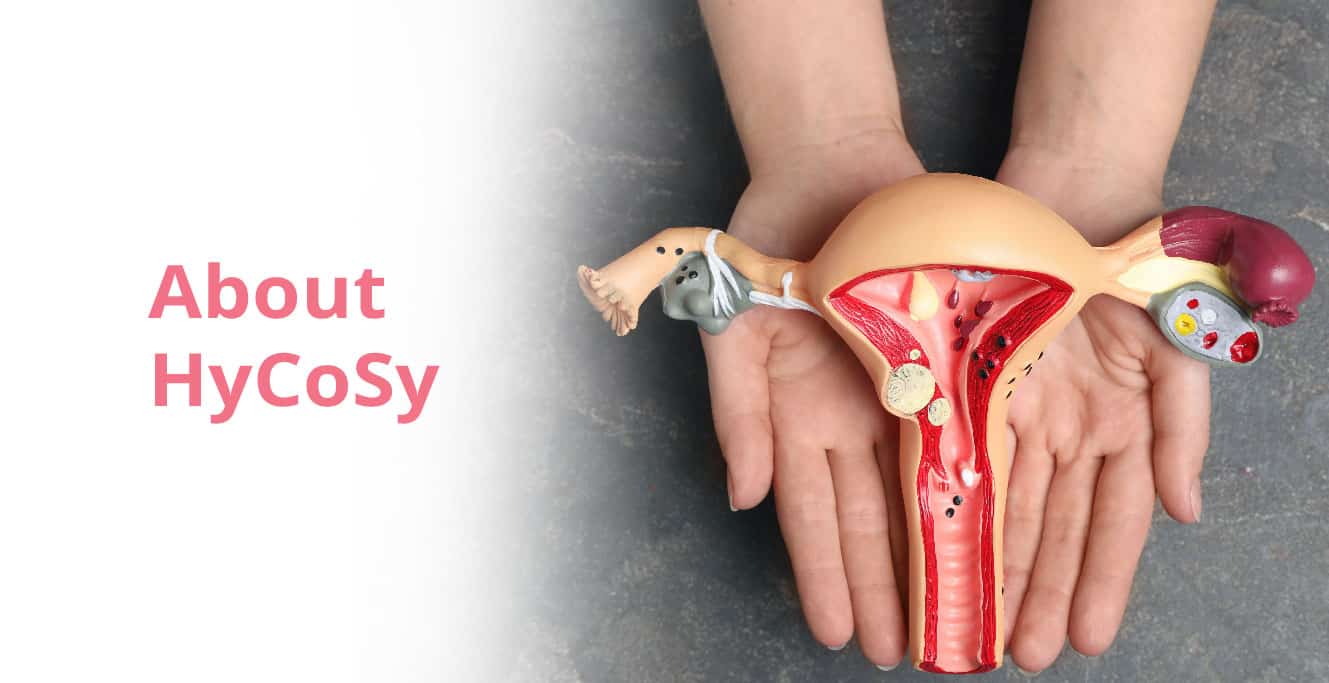 HyCoSy test is a short, non-invasive medical procedure used to evaluate the health of the uterus and fallopian tubes. It involves inserting a small, flexible catheter through the vagina and cervix into the uterus. 
This article covers various aspects of a HyCoSy procedure, including what is HyCoSy, its detailed procedure and its risks. Read on to learn more!
What is HyCoSy?
Hysterosalpingo-contrast-sonography or HyCoSy test is a diagnostic ultrasound procedure used to assess the health of the uterine lining. It is also sometimes called a uterine cavity scan.
During the procedure, a transvaginal ultrasound probe is used to create images of the inside of the uterus. 
HyCoSy can be used to check for any abnormalities in the uterine lining, such as polyps or fibroids. Doctors also use it to assess the thickness of the uterine lining, which is an important factor in fertility.
HyCoSy is a safe and quick procedure that can be performed in your doctor's office.
What to expect during the HyCoSy exam?
If you are experiencing pelvic pain or other abnormal symptoms, your doctor may recommend a HyCoSy test. This diagnostic procedure is used to assess your fallopian tubes and uterus health.
During a HyCoSy procedure, a small catheter is inserted into the vagina. Then, a saline solution is injected through the catheter and into the uterine cavity. This solution helps to improve the clarity of the fluorescent x-ray images that are then used to assess the health of your fallopian tubes and the uterus.
The HyCoSy procedure generally takes less than 30 minutes to complete. During the procedure, you might experience mild cramping.
During the procedure
HyCoSy test is usually performed by a radiologist, obstetrician, or gynaecologist. The procedure takes place in an outpatient setting.
The doctor inserts a speculum into the vagina to visualize the cervix.
A thin, flexible tube (catheter) is inserted through the cervix into the uterus. A contrast agent is then injected through the catheter.
Once the saline solution has been injected, x-rays are taken of the pelvis. The images will show the outline of the uterus and fallopian tubes. If there is any blockage or obstruction in the uterus or fallopian tubes, it will be apparent on the x-ray. 
Are there any side effects of the HyCoSy procedure?
Although the HyCoSy procedure is generally safe, some risks and side effects are associated with it, such as the following:
Cramping and discomfort:

 This is the most common side effect and is usually mild and goes away within a few hours.

Nausea and vomiting:

 Some may feel nauseous after the procedure, and a few may vomit. 

Bleeding:

 There may be some spotting or light bleeding after the procedure, which is generally nothing to worry about.

Infection:

 While there is a risk of infection after the procedure, doctors 

typically 

treat it at once with antibiotics.

Allergic reaction: 

In rare cases, people may be allergic to the sterile fluid used during the procedure. This can cause symptoms such as rash, itching, and swelling.
Conclusion
HyCoSy test is a diagnostic procedure used to examine the condition of the uterus and fallopian tubes. If you are considering having a HyCoSy procedure done, it's important to be aware of the risks and possible side effects. 
Birla Fertility & IVF has been transforming the future of fertility globally with its comprehensive fertility treatment plans backed by research, clinical outcomes, and compassionate care. The doctors will answer your queries and doubts before the procedure. Visit HERE to know more or book an appointment with Dr. Neha Prasad now.
FAQs
1. What is a HyCoSy test for?
HyCoSy is a diagnostic procedure used to evaluate the health of the uterine cavity and fallopian tubes.
2. Does HyCoSy helps you get pregnant?
It is a diagnostic test that evaluates the health of the uterine cavity, which in turn can help people dealing with infertility to get proper diagnosis and treatment.
Written by: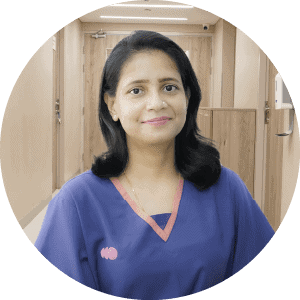 Dr Neha Prasad
Dr Neha is an experienced OBGYN from Patna with sound clinical experience in fertility and reproductive medicine. She is a patient oriented reproductive and fertility specialist, with a thorough knowledge in the latest techniques in reproductive medicine.
She completed her MBBS from T.N. Medical College & B.Y.L.Nair Hospital,Mumbai. Went on to do her DGO from Medical College and Hospital,Kolkata and DNB Obstetrics & Gynaecology from Bokaro General Hospital, Bokaro. She holds a Fellowship in reproductive medicine from Institute of Reproductive,Kolkata and Fellowship in Minimal Invasive Surgery (FNIS) from Sunrise hospital,New Delhi.Apart from being an accomplished OBGYN, she has also been the Registrar in department of Obstetrics and Gynaecology at Bokaro General Hospital & Medical College and Hospital, Kolkata, where she conducted tutorials for junior residents and under graduates.
Book an Appointment
View Details
To Know More
Speak to our experts and take your first steps towards parenthood. To book an appointment or to make an enquiry, please leave your details and we will get back to you.