What is Teratospermia, Causes, Treatment & Diagnosis
Published on July 07, 2022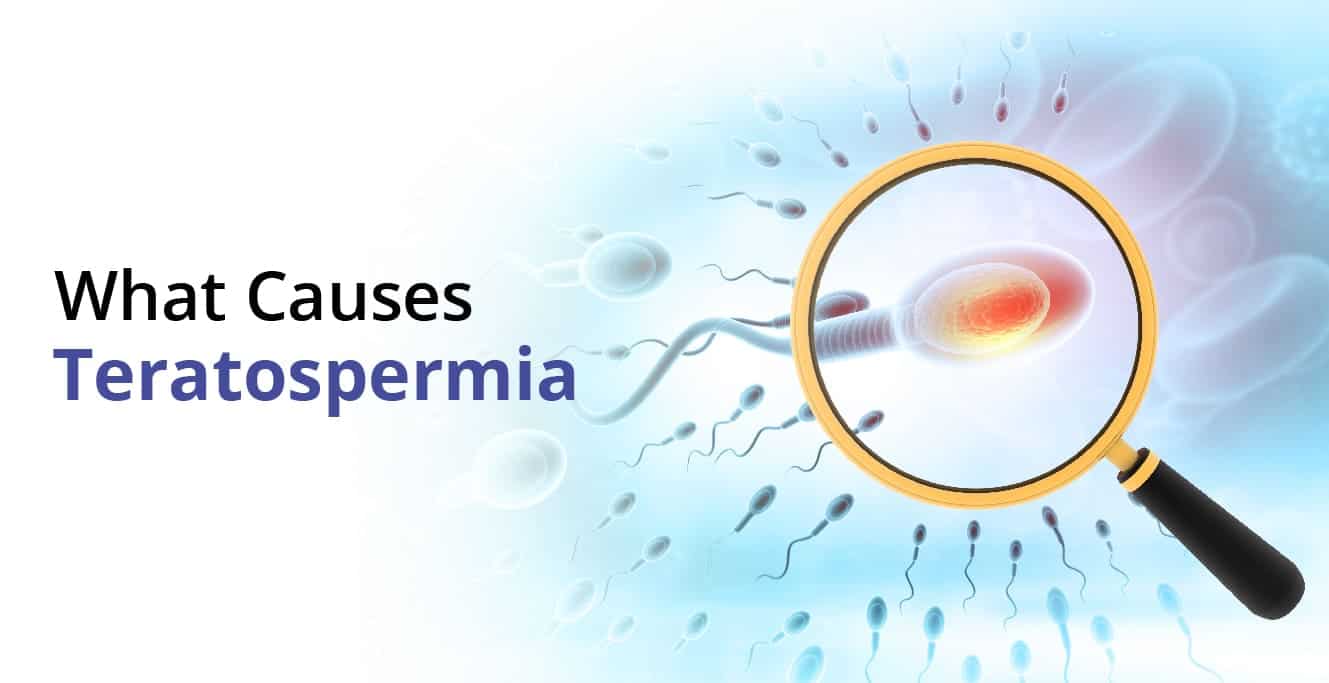 Teratospermia is a condition characterized by the presence of sperm with abnormal morphology that affects fertility in males. With Teratospermia achieving pregnancy might not come as easy as we think. In simple terms, Teratospermia refers to the abnormality of the sperm i.e the size and shape of the sperm.
Dr. Meenu Vashisht Ahuja, explains all you need to know about Teratospermia, its symptoms, causes, types, and treatment.
What is Teratospermia?
Teratopspermia, in simple terms, is abnormal sperm morphology, a sperm disorder that causes males to produce sperms that are abnormally shaped and have an abnormal size.
First of all, we need to understand what Teratopspermia means and how it can affect the chances of pregnancy. Teratopspermia means that the morphology of the spermatozoa is altered and, for example, the head or the tail has an abnormal shape. Those spermatozoa with altered morphology can not swim properly, which hinders their arrival to the Fallopian tube, where fertilization takes place. If the semen analysis is done at the right time, i.e before trying to conceive, the abnormal spermatozoa can then be eliminated from the semen sample in the lab when it is being prepared for an IVF or any other assisted reproductive technique. 
For that reason, it is advisable to consult with a fertility specialist so that  The doctor will evaluate all your fertility tests and decide which is the best option in your case. The rest of the seminal parameters are normal, which will allow you to use any technique.
Causes of Teratospermia
Teratospermia is associated with male infertility. It means that the sperm is not able to meet the egg due to abnormal size and shape.
The causes of abnormal sperm morphology are many and in some cases, it might be difficult to determine.
The following are the most common causes:
Fever

Diabetes or meningitis

Genetic traits

Consumption of tobacco & alcohol

Testicular trauma

Bacterial infections in sperm

Cancer treatments (chemotherapy and radiotherapy)

Testicular disorders

Unbalanced diet, exposure to toxic substances, too tight clothes, etc.
Also check, miscarriage meaning in hindi
What are the types of Teratospermia?
The severity of this disorder is divided into three types:
Mild teratospermia

Moderate Teratospermia

Severe Teratospermia
Diagnosis of Teratospermia
If and when a man has teratospermia he will not be feeling any pain therefore, the only way to diagnose teratospermia is by a seminogram. The semen sample is sent to the lab to study the shape of the sperm and the size of the sperm. In the lab, the sperm are stained using methylene blue dye.
What is the treatment for Teratospermia?
Once the diagnosis of teratospermia is done and the type of defect is identified the next step would be to go ahead with the treatment. With proper treatment, a man can contribute positively to achieving normal pregnancy.  Below are some points that should be kept in mind as part of the treatment.
Make changes in your lifestyle 

Give up on unhealthy habits: cigarettes, alcohol, or recreational drugs

Consume food rich in antioxidants and amino acids to improve sperm quality