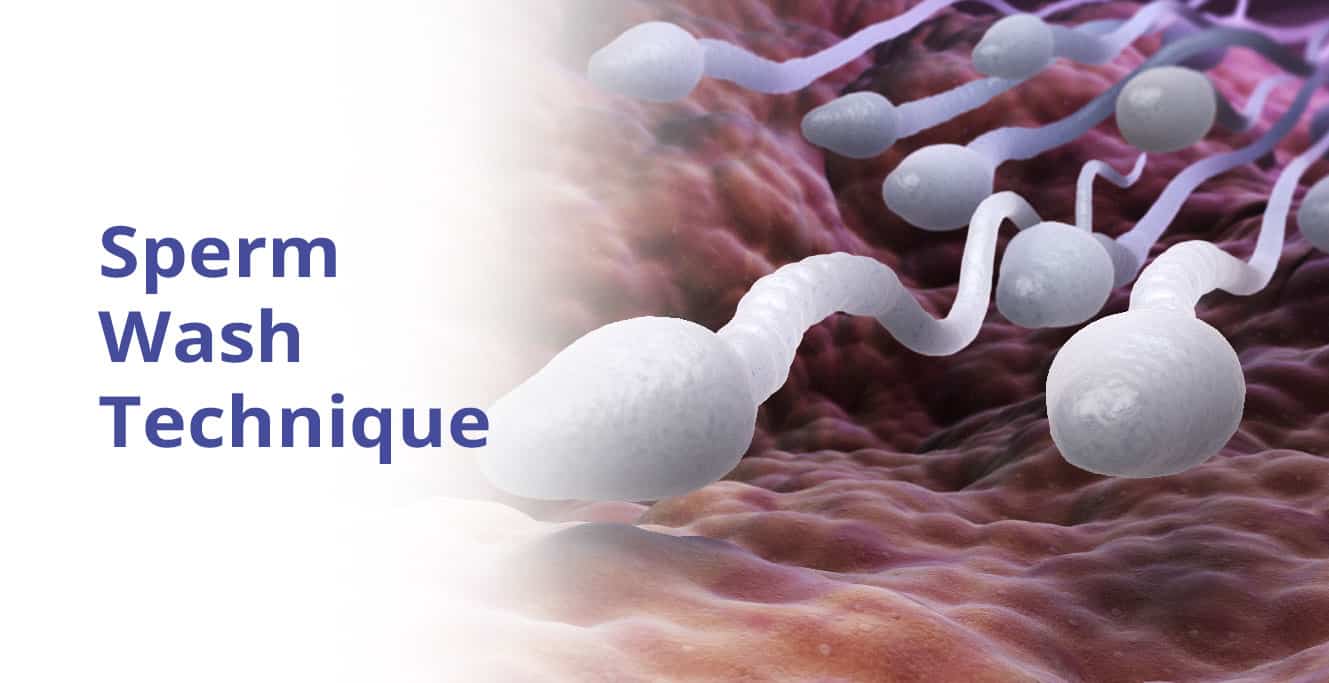 Sperm Wash Technique: Procedures and Cost
Sperm washing is a technique of sperm preparation for making it suitable for intrauterine insemination or IVF. 
Semen has a mixture of chemicals and elements other than sperm that may affect the results of IVF. Therefore, before IVF, sperm washing is done to separate the sperm from the seminal fluid. 
The sperm-washing technique enhances the fertilizing capacity of the sperm. Sexual abstinence for two-three days is recommended before sperm collection.
Types of sperm washing procedures
Sperm wash procedures involve the removal of seminal plasma and other components from the specimen before intrauterine insemination. 
There are many methods of sperm washing. 
Basic sperm wash
In the basic sperm washing procedure, dilution and centrifugation are used. 
First, a sperm wash solution with antibiotics and protein supplements is added to the ejaculate. The seminal fluid is then eliminated from the sample through repeated centrifugation, and the sperm cells are concentrated. 
The entire process takes 20 to 40 minutes. 
Premium wash 
For this, density gradient centrifugation is used to separate the motile sperm from the sample to acquire a sperm concentration with at least 90% motility. 
Various concentrations of isolate are layered in a test tube, and a semen sample is deposited on the topmost isolate layer. The sample then goes through centrifugation, after which debris, poor-quality sperm, and non-motile sperm settle in the top layers. 
After the process of sperm washing, only the motile sperm cells reach the bottom layer. These sperm cells are then concentrated so they can be used in artificial insemination. 
The entire process of sperm washing using this technique can take up to one hour. Both fresh and frozen sperm can be washed using this method with excellent results.  
Swim-up technique 
In a sperm wash process utilizing sperm self-migration to obtain a high-motility sample, the swim-up technique can yield sperm cell concentrations with at least 90% motility. 
The semen sample is processed so that most of the motile sperm cells swim out of the ejaculate and move upward towards the top of the test tube. This sperm concentration is then used for insemination. 
This process can take up to two hours and is unsuitable for samples from men with poor sperm motility and male-factor infertility. 
Magnetic Activated Cell Sorting (MACS)
In this method of sperm washing, the apoptotic sperm cells are separated from non-apoptotic ones. The sperm cells that undergo apoptosis have phosphatidylserine residues on their membrane. 
This method is often used with the density gradient centrifugation method to maximize the fertilization potential of the sperm sample and thereby improve embryo quality. 
Microfluidic Sperm Sorter (QUALIS)
This method of sperm washing uses small devices that pick out motile and healthy sperm cells from a seminal sample based on variables like viscosity, fluid density, velocity, etc. 
This method is useful for reducing physical stress and removing debris. Using this technique also minimizes DNA damage. 
Cost of sperm washing in India 
Sperm washing in a reputed fertility clinic in India can cost anywhere from around Rs. 20,000 to Rs. 30,000. 
Wrapping up
If you are considering IVF, the first step is choosing an effective sperm wash technique to give you the best quality sperm cell concentration. The choice of the sperm washing process depends a lot on quality of semen sample and the yield requirement. 
To avail of the most effective sperm washing procedure, visit Birla Fertility & IVF or book an appointment with Dr. Deepika Mishra.
FAQs
1. Is washing sperm effective?
Yes, sperm washing is an effective technique to generate a healthy sperm cell concentration.
2. How long is washed sperm good for?
Washed sperm is generally good for 6 to12 hours. However, it can sometimes last as long as 24 to 48 hours.
3. Does sperm washing improve morphology?
 Sperm washing may improve morphology.
Written by: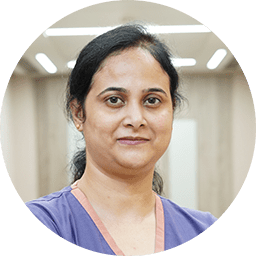 Dr Deepika Mishra
With over 11 years of expertise under her belt, Dr. Deepika Mishra has been assisting couples with infertility issues. She has been contributing immensely to the field of the medical fraternity and is an expert in finding solutions for couples undergoing infertility issues, and high-risk pregnancies and is also a skilled gynecological oncologist.
Book an Appointment
View Details