Launching Birla Fertility & IVF Center in Cuttack
Published on June 06, 2023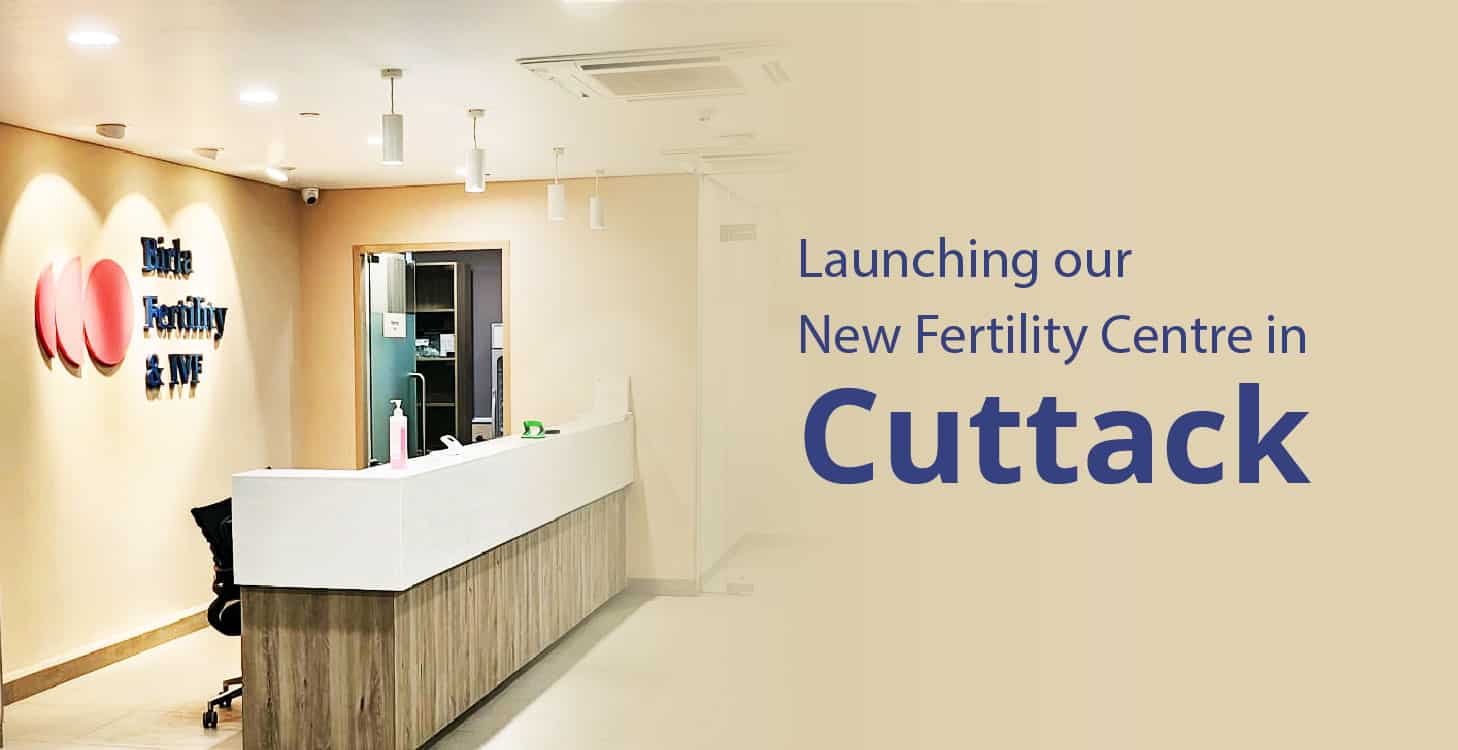 World-class Fertility Centre Comes to Cuttack, Odisha
We are proud to announce the launch of our new clinic in the silver city of Odisha, Cuttack. Birla Fertility & IVF is bringing international fertility standards in order to provide effective treatments to patients living in Cuttack and nearby regions. 
Birla Fertility & IVF is part of the 160-year-old C.K. Birla Group, which has made a name for itself in India by providing dependable and world-class healthcare services. Birla Fertility & IVF combines expertise with empathy to provide state-of-the-art fertility treatment.
Our foremost goal is to make modern fertility treatments and IVF accessible to couples all over India and to leave a global footprint. We are located in multiple cities across India. We have recently opened a facility in Cuttack at a prime location and hope to reach couples in Odisha, who are facing trouble conceiving naturally. 
Patient-first approach
Birla Fertility & IVF Centre in Cuttack puts the patient first and offers tailored treatments according to the patient's fertility requirements. Our clinical experts have collectively performed over 21,000 IVF cycles. Our specialists use cutting-edge equipment and technology in the field of ART (Assisted Reproductive Technology) to achieve the highest success rate consistent with global clinical standards.
A wide range of fertility treatments in Cuttack
Parenthood is a joyful experience, and the issue becomes sensitive when couples face difficulty conceiving naturally.  Understanding and treating the underlying cause will help smooth the process and assist conception. This is why we provide fertility tests for both men and women.
For women, we provide a comprehensive range of fertility tests and treatment programmes, as well as assistance in identifying and treating the underlying causes of infertility. Blood tests, hormone examinations, and follicular monitoring are among the non-surgical diagnostic procedures performed. 
For men,  advanced sperm analysis, cultures, ultrasound, testicular tissue biopsy, varicocele repair, micro-TESE, testicular sperm aspiration (TESA), percutaneous epididymal sperm aspiration (PESA), sperm freezing, testicular tissue freezing, electroejaculation, and ancillary services are available.
Why should you choose Birla Fertility & IVF in Cuttack?
We are a fully equipped and functional fertility centre in Cuttack, Odisha, with state-of-the-art facilities, offering: a high pregnancy rate of more than 75%, a patient satisfaction score of more than 95%, and comprehensive fertility treatment from experts under one roof – be it embryologists, nutritionists, fertility specialists, or counsellors a safe and comfortable space to be evaluated and personalized and compassionate care throughout your treatment journey.
Depending on the needs of the couple, we also provide fertility treatment, including IVF, Intrauterine insemination (IUI), Frozen Embryo Transfer, Ovulation Induction, and other services.
If you have any questions about fertility or want to be happy parents, we're here to help you along the way and provide you with the best treatment possible.
Our highly experienced fertility experts in Cuttack work tirelessly to help you realise your dream of becoming a parent. Consult our fertility expert in Cuttack if you are looking for fertility treatment or are having difficulty planning a baby. Call us at number> or fill out the form below to schedule an appointment today.