IUI Treatment Cost in India in 2023
Published on August 28, 2023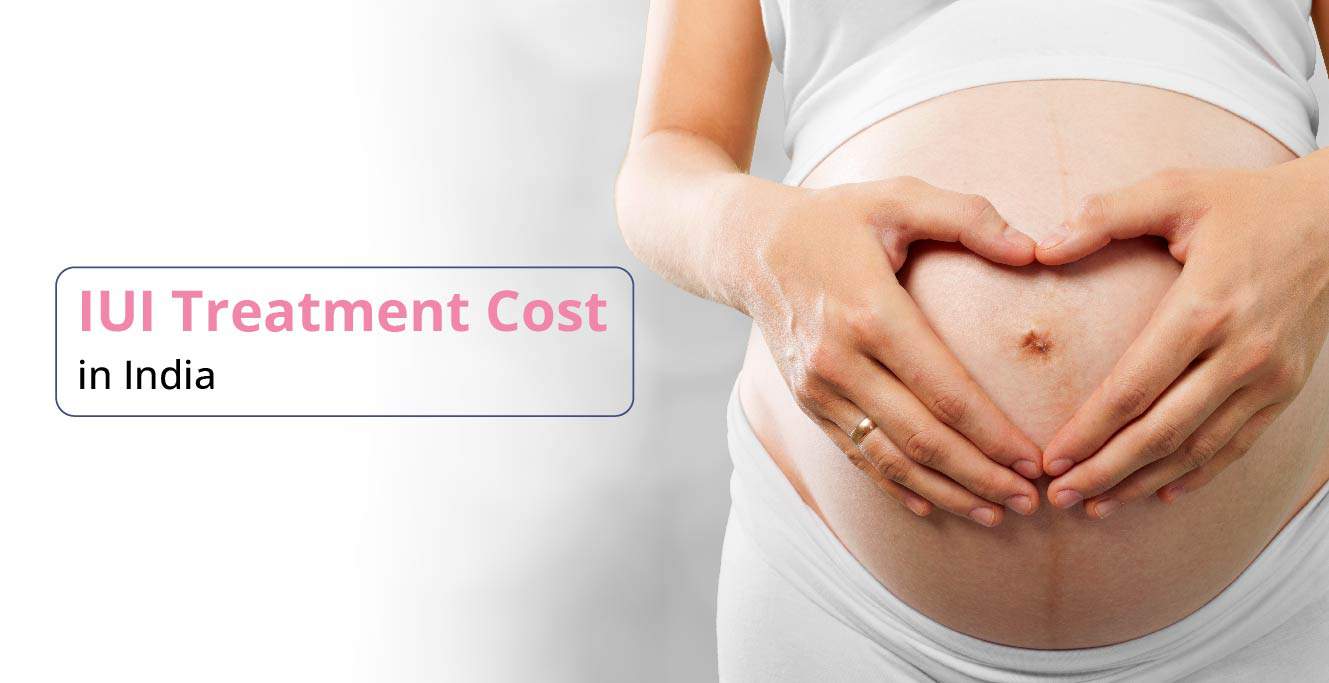 Typically, an IUI treatment cost in India may range from Rs. 9,000 to Rs. 30,000. It is an approximate range that may change depending on a number of variables, including the city in which you are receiving treatment, the type of infertility condition you have, the IUI treatment method employed, the clinic's reputation, the number of IUI cycles you require, etc.
Intrauterine insemination (IUI), is a commonly suggested assisted reproduction technique. It involves injecting sperm right into the uterus of a woman to increase the chance of fertilisation. Couples or individuals who are having trouble getting pregnant may benefit from IUI for a number of reasons, such as low sperm counts, sperm motility abnormalities, or unexplained infertility.
Contributing Factors that can Affect Final Cost of IUI treatment
The following factors can influence the final cost of IUI treatment in India:
Clinic Location: Depending on the clinic's location, the cost of IUI treatment can change. Clinics in metro cities, such as Mumbai, Delhi, and Bangalore, are typically more expensive than clinics in less populous areas.
Clinic Reputation: The cost of IUI treatment can also be influenced by the clinic's reputation and the doctor's qualifications. Good-reputation clinics with knowledgeable medical staff may bill extra for their services.
IUI Treatment Type: The final cost of IUI may vary depending on the technique used or the type of IUI treatment used.
Medication: The price of fertility drugs and medications needed for IUI treatment can also have an impact on the overall cost. Depending on the recommended medication type and necessary dosage, this may change. Depending on the prescription and kind of fertility disorder, medication costs may differ from person to person.
Additional Services: Some clinics could provide extra services, such as storing embryos or sperm, which might raise the entire cost of IUI therapy. In some circumstances, professionals may advise additional medically necessary treatment before beginning the IUI cycle in order to prevent any potential future difficulties.
Number of IUI Cycles: If you undergo more than one IUI cycle due to unsuccessful results, the cost may change. If you are taking many cycles, fertility clinics may occasionally give you a discount. This may have a significant impact on how much the IUI procedure ultimately costs.
Consultation cost: A fertility specialist's consultation costs typically range from Rs. 1000 to Rs. 2500. This is a rough price range that is added to the overall cost of each doctor's appointment. All of our patients at Birla Fertility & IVF are eligible for complimentary consultations. Additionally, follow-up appointments are free of charge and are available at all of our facilities.
Specialist Experience: A doctor with extensive experience typically charges a higher consultation price than a doctor with less experience. Our fertility specialists at Birla Fertility & IVF, however, are well-trained and have an average track record of 12 years.
Diagnostic tests: To identify the underlying cause of the condition, the patient is advised to undergo a number of diagnostic tests. The fertility expert chooses the IUI technique after identifying the underlying cause, though IUI is mostly advised when infertility is unexplained. Diagnostics are priced differently by each lab and clinic. To get an idea of common diagnostic tests and their typical price range, look at the table below:
| | |
| --- | --- |
| Diagnostic test | Avg. Price Range |
| Blood test | Rs. 1000 – Rs. 1500 |
| Urine culture | Rs. 700 – Rs. 1500 |
| HyCosy | Rs. 1000 – Rs. 2000 |
| Ultrasound | Rs. 1000 – Rs. 2500 |
| Semen analysis | Rs. 700 – Rs. 1800 |
| Screening of overall health | Rs. 1500 – Rs. 3500 |
IUI cost in various cities across the country
The cost of IUI in India may vary from one city to another based on their economic situation. Refer to the below price range for an estimate of IUI costs in different cities:
The average IUI cost in Delhi ranges between Rs. 9,000 to Rs. 35,000
The average IUI cost in Gurgaon ranges between Rs.9,000 to Rs. 30,000
The average IUI cost in Noida ranges between Rs.9,000 to Rs. 35,000
The average IUI cost in Kolkata ranges between Rs.9,000 to Rs. 30,000
The average IUI cost in Hyderabad ranges between Rs.9,000 to Rs. 40,000
The average IUI cost in Chennai ranges between Rs.9,000 to Rs. 35,000
The average IUI cost in Bangalore ranges between Rs.9,000 to Rs. 40,000
The average IUI cost in Mumbai ranges between Rs.9,000 to Rs. 35,000
The average IUI cost in Chandigarh ranges between Rs.9,000 to Rs. 30,000
The average IUI cost in Pune ranges between Rs. Rs.9,000 to Rs. 30,000
*The above-mentioned price range is for reference only and may vary based on the type of fertility disorder and direction required for the treatment.*
Steps Involved in IUI Treatment
IUI is a simple and non-invasive reproductive treatment technique. It is often less expensive and less complicated when compared to more advanced therapies like in vitro fertilisation (IUI). The success rates of IUI, however, may differ depending on the woman's age, the reason for her infertility, and the quality of the sperm used. It is a form of artificial insemination that is frequently used to help couples who are having trouble conceiving naturally. The following steps are part of the IUI process:
Ovarian Stimulation: A female may occasionally be administered reproductive drugs to stimulate her ovaries. These medications encourage the ovaries to produce viable mature eggs, increasing the chance of a fertilised egg.
Monitoring: During ovarian stimulation, the woman's ovulation cycle is carefully observed with ultrasounds and, occasionally, blood tests. With the help of this step, an expert can determine the ideal time for insemination and when the eggs are developing properly.
Sperm preparation: Before IUI, a sample of sperm from the male partner or a donor is collected and processed in a lab. The concentration process is executed in order to separate the healthy and motile sperm from the seminal fluid.
Insemination: On the day of insemination, a catheter is used to insert the prepared sperm sample directly into the woman's uterus. Typically, this procedure doesn't hurt and doesn't require sedation.
How can Birla Fertility & IVF provide fertility Treatment in India at an affordable and reasonable price?
At the most affordable pricing, Birla Fertility & IVF provides international fertility care. We are committed to providing each of our patients with end-to-end support throughout their fertility treatment journey. The following are key elements that, in comparison to another fertility clinic, make our IUI procedure more affordable:
We provide personalised fertility treatment plan along with compassionate care.
More than 21,000 IVF cycles have been successfully conducted by our highly skilled expert team.
Our staff provides empathetic care throughout your IUI treatment process and is well-trained.
We also provide a zero cost EMI option to assist you in managing your medical money.
Packages with a fixed price at Birla Fertility & IVF?
In order to assist patients and eliminate any budgetary restraints, we provide fixed-price packages that contain the essential services for IUI treatment. Our IUI package costs Rs. 9,500, which includes:
Doctor consultations
Preparation of sperm in the lab
The process of insemination
Conclusion
The average cost of IUI treatment in India may range from Rs. 9,000 to 30,000. The exact cost range may differ depending on a number of variables, including location, clinic reputation, medicine, and other additional services if required. Additionally, it is significantly less expensive compared to other countries. Multiple all-inclusive packages are available at fixed prices at Birla Fertility & IVF. We offer an all inclusive IUI package that costs Rs. 9,500 and comprises doctor consultation, sperm preparation, and the insemination process. If you are looking for IUI treatment at an affordable cost, consult our expert today for free by calling us at the given number or filling in the required details, and our coordinator will call you back and give you all the necessary details.
Frequently Asked Questions (FAQs)
Yes. An IUI treatment cost is way cheaper than IVF as the process involves insemination, which usually takes 10-15 minutes.
Can a doctor's experience affect the cost of IUI treatment?
Yes. The consultation fee may vary from one doctor to another based on their expertise, however, if you are taking IUI treatment at a fixed rate, then there are zero chances of changes in the final cost of the treatment.
Are medications prescribed during IUI treatment expensive?
Not really, there is hardly any medication involved during the IUI treatment. However, there is a possibility that an expert may prescribe supplements to boost the chances of healthy conception, and the price of them is reasonable.
What payment modes are usually available at the fertility clinic?
The payment modes may vary from one clinic to another depending on the technology they are using. Though typically clinics accept credit cards, debit cards, and cash, at times some also provide the option of EMIs. To avoid any confusion and hassle, confirm with the clinic beforehand.
Written by: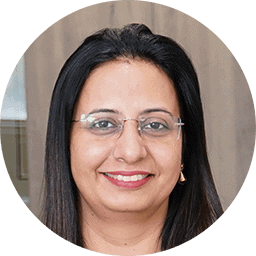 Dr Shikha Tandon
Dr Shikha Tandon is a hands-on resourceful OBGYN in Gorakhpur with substantial clinical experience. Her thorough knowledge in reproductive medicine and experience in various associated fertility causes makes her a valuable addition to our expanding team of fertility experts.  
She successfully completed her MBBS from Nepalgunj Medical College, Kathmandu University, followed by internship. Following this, she pursued DNB Obstetrics & Gynecology from KIMS Trivandrum, Kerala. With keen interest in the field she went on to obtain the coveted ICOG Fellowship while being attached to Rainbow IVF Hospital, Agra.
Book an Appointment
View Details
To Know More
Speak to our experts and take your first steps towards parenthood. To book an appointment or to make an inquiry, please leave your details and we will get back to you.