How to Prepare for ICSI Treatment
Published on May 16, 2022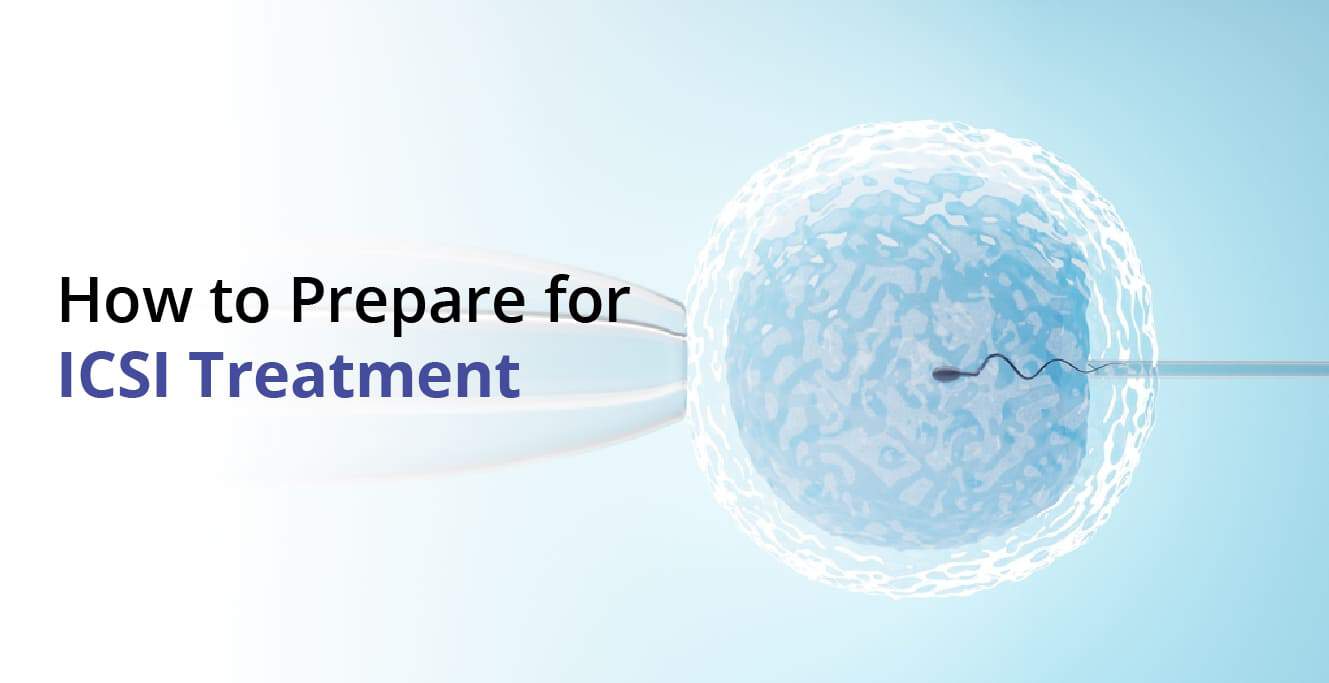 Infertility is a widespread health concern. Despite its increasing prevalence, it is still a comparatively cornered and stigmatized issue. Infertility brings along a range of emotional as well as physical grievances and so deciding to undergo fertility treatment is instead a bold decision. Any Assisted Reproductive Technology (ART) method including ICSI treatment requires a cluster of preparation measures.
In this article, with key insights from Dr. Vinita Das, we will learn about important steps you need to take while preparing for an ICSI treatment. Additionally, we will explore all the other significant aspects including ICSI cost, ICSI success rate in India and the various steps of the ICSI procedure.
But first, let us start by learning about what is ICSI treatment?
What is ICSI treatment?
ICSI stands for Intracytoplasmic sperm injection. ICSI treatment is a specialised form and an additional step to an IVF treatment. This treatment is usually used for the treatment of male-factor infertility.
Indications of ICSI treatment:
ICSI procedure is recommended for couples or individuals who have the following reproductive health issues –
Low sperm count
Poor sperm morphology
Poor sperm motility
Failed IVF procedure
In case, you require surgical aspiration of the sperm
In case, you are using frozen sperm
Embryo testing for a genetic condition
How is ICSI treatment done?
As mentioned above, ICSI treatment is done as an additional step to the IVF cycle. The following list explains how ICSI treatment is done:
Step 1 – Ovarian stimulation 
This is usually the first step of an IVF procedure in which the female partner is given certain hormones and drugs to induce the production of a higher number of mature eggs. Ovarian stimulation helps boost ovulation and thus enhances the results of the treatment.
Step 2 – Egg retrieval 
Your fertility doctor carefully monitors your ovulation cycle and examines if you have a sufficient number of healthy, mature eggs. After mature eggs are formed, your doctor will retrieve a certain number of mature eggs transvaginally.
Step 3 – Sperm collection 
Simultaneously, the male partner is asked to submit a semen sample at the fertility clinic. The semen sample is then washed and concentrated and then sent to a laboratory for analysis. Your fertility doctor then selects the healthiest-looking sperm cells.
In case the male partner is not able to submit the semen sample naturally, the sperm cells are surgically aspirated using techniques such as TESA, PESA, and MicroTESE.
Step 4 – Fertilisation 
In the ICSI procedure, the healthiest sperm cells are specifically selected and directly injected into the mature egg under carefully monitored conditions in an IVF lab. The mature egg and sperm are then allowed to fertilise, resulting in embryos the formation of embryos.
Embryos are allowed to culture in the Petri dish at the laboratory for 5-6 days for proper development.
Step 5 – Embryo transfer 
Your fertility doctor then transfers the healthiest choice from the resulting embryos into the uterus of the female partner. The embryo is then allowed to implant itself leading to pregnancy.
Benefits of ICSI Treatment
ICSI or Intracytoplasmic Sperm Injection is commonly recommended to men who experience fertility issues. This procedure can help a man to become a father using their own sperm for the process. This method can also be used on men who have undergone a vasectomy procedure. The experts extract viable sperm by using sperm retrieval techniques and inject it into the egg for fertilisation.
Potential Risks Involved in ICSI
ICSI is one of the modern and safe methods of assisted reproductive technology (ART). But in some cases, the potential risks may be involved in ICSI and sex chromosome abnormalities. Some of them have increased risks of:
Birth defects
Multiple or twin pregnancy
Embryo damage
Cognitive disabilities in child
Heart-related problems in child
How Do I Prepare for ICSI Treatment?
ICSI is a complex procedure that requires extra attentiveness and care from both the fertility expert as well as the expecting couple. While some factors may not be under your control, there are certain steps you can take to help boost your chances of conception through ICSI treatment.
Given below is a list of measures you can take to help you prepare for ICSI treatment.
Eat a healthy, nutrient-dense diet 
When planning pregnancy, it is important to eat a healthy and well-balanced diet before conception till delivery. Whether you are conceiving naturally or through fertility treatment, eating healthy meals is important. In the case of ICSI treatment, it is suggested that you should eat more fruits and vegetables (especially green vegetables). Additionally, you should include the following food products or items in your diet:
Lean protein like fish
Whole grains like quinoa and whole-grain pasta
Legumes like beans, chickpeas, and lentils
Low-fat dairy
Healthy fats including avocado, olive oil, nuts and seeds
On top of these, you should avoid eating red meat and also reduce your salt intake.
Start your prenatal vitamins 
Unlike popular opinion, the significance of prenatal vitamins starts early on. You should start taking your supplements before you plan the pregnancy or during the early stages of conception. Your fertility doctor will prescribe the right prenatal supplement.
Maintain a healthy weight 
Your body weight plays an important role in not just your chances of conception but also in maintaining a healthy pregnancy. You should eat a balanced diet and exercise regularly to avoid gaining extra weight. However, you should ask your fertility doctor before starting any exercise routine. It is suggested that you should have a consistent, safe and light fitness regime. Practice yoga, walking, spinning, and light jogging.
Avoid unhealthy behaviour 
There are several substances that can impact your chances of pregnancy through an ICSI treatment. It is, thus, mandatory to ensure that you are practising healthy behaviour and keeping clear of unhealthy patterns and substances. It is strictly advised that you should avoid the consumption of alcohol, smoking, and tobacco. In addition, you should also aim to reduce your caffeine intake.
Manage stress levels 
High-stress levels are known to have a negative impact on your fertility treatment. ICSI treatment can also be affected if you are consistently under stress. It is suggested that you manage your stress levels by engaging in healthy activities such as yoga, meditation, and journaling. These measures can help you to increase your chances of conception, especially yoga as it can help boost your blood circulation to reproductive organs, decrease tension around the hips and pelvis, improve endocrine function, and provide greater levels of peace and calm.
The Concluding Note 
ICSI treatment is highly safe and effective. At Birla Fertility & IVF, we have a proud and progressive success rate of over 75% for our fertility treatments. We offer personalised guidance and care throughout your fertility treatment and beyond to ensure you have a safe and healthy pregnancy.
To know more about ICSI treatment, book an appointment with Dr. Vinita Das at Birla Fertility & IVF.
Written by: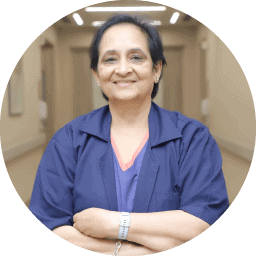 Dr (Prof) Vinita Das
Consultant
Dr. Vinita Das is a renowned name in the field of reproductive health. She is a Former Dean & HOD ObGyn KG Medical University, Lucknow, She has extensive international experience and has visited Infertility Units at Birmingham Women's Hospital, Liverpool women's Hospital, Bristol University, in UK in an exchange program. She introduced IVF in the state of UP by creating the first IVF facility in public sector at an affordable cost
Over 40 years of experience
Lucknow, Uttar Pradesh
Book an Appointment
View Details