Unicornuate Uterus Treatment, Causes & its Type
Published on August 08, 2022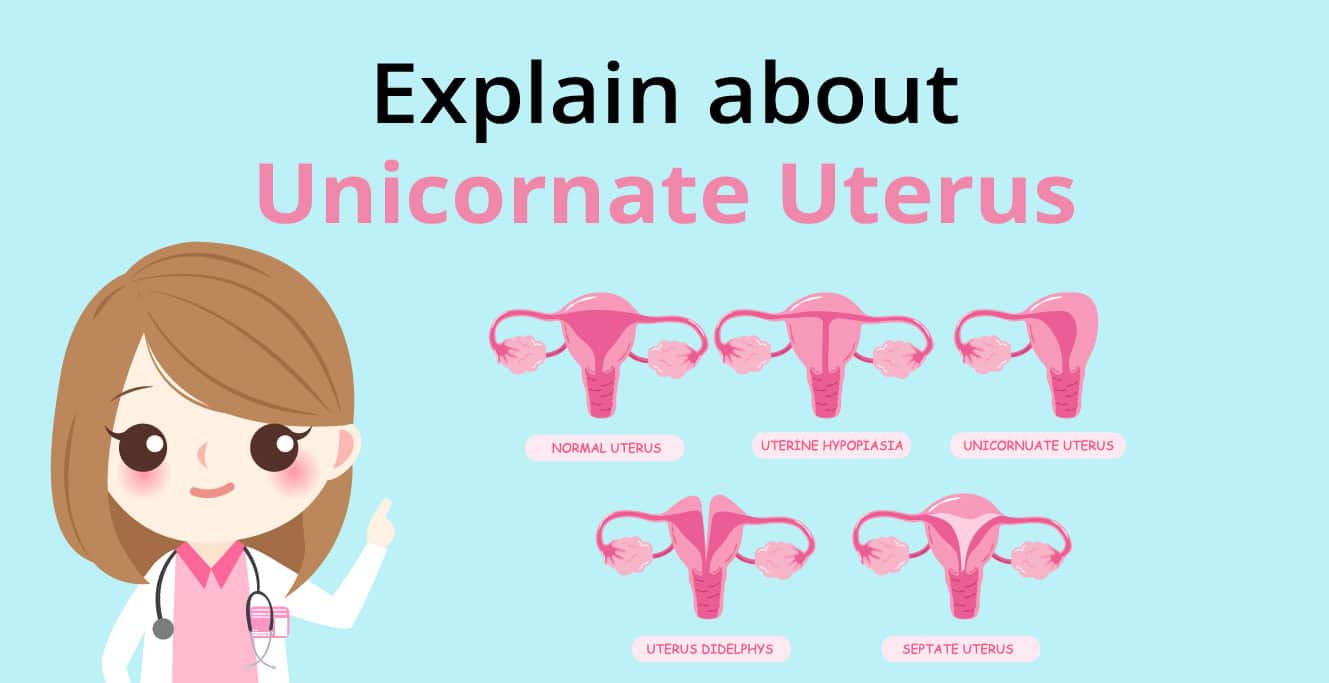 Explain about Unicornuate Uterus
A unicornuate uterus is a rare genetic abnormality in which one-half of the uterus is present. The uterus is smaller in size and differently shaped than a normal uterus.
Also, in this condition, only one fallopian tube is present. The estimated prevalence of this congenital uterine anomaly in women ranges from 2 to 4 per cent.
Usually, when a female baby is in the womb as an embryo, a developing embryo will form two Mullerian ducts. Typically, the two fallopian tubes and uterus develop from these ducts. The uterus, which resembles a pear, is created when they unite in a symmetrical pattern.
In the incidence of a unicornuate uterus, there are two Mullerian ducts. However, one develops into a partial uterus with one functioning fallopian tube; the other is either entirely absorbed by your body or remains underdeveloped and assumes the shape akin to a rudimentary horn (hemi-uterus).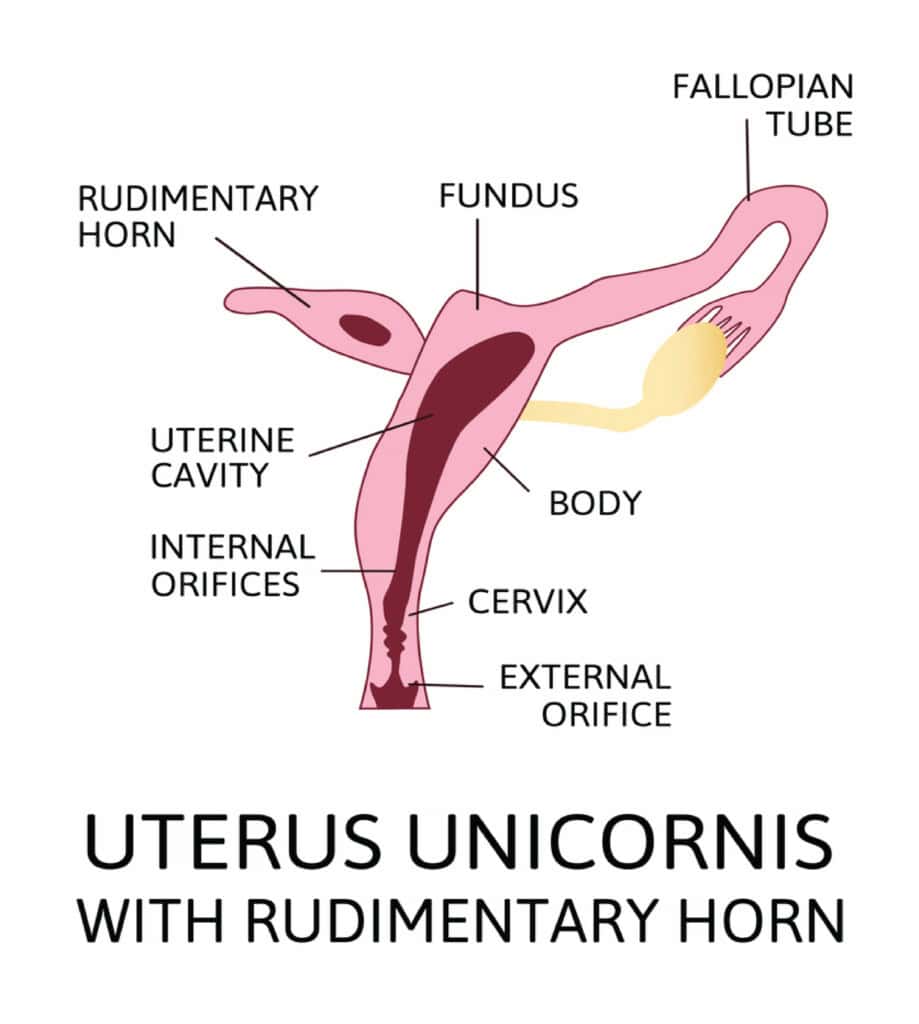 A unicornuate uterus can also exist without a rudimentary horn. But according to research, a rudimentary horn is present in around 75 per cent of women.
The rudimentary horn may or may not be linked to your unicornuate uterus or have a functional uterine lining for menstruation. If the rudimentary horn is connected, it is called a communicating horn. Otherwise, when it is not connected, it can obstruct the flow of menstrual blood out of your body, leading to painful menstruation.
Moreover, a unicornuate uterus can cause you to have complications during pregnancy and miscarriages.
Treatment of unicornuate uterus
If you are experiencing pelvic pain, painful menstruation, difficulty conceiving or frequent miscarriages, and as a result, have been diagnosed with a unicornuate uterus. It can feel excruciating, frustrating and just too much at times.
But do not worry – unicornuate uterus treatment methods are available depending on the type and severity of your case and consist of the following:
Laparoscopic Surgery
An unconnected hemi-uterus leads to the buildup of menstrual blood and causes severe abdominal pain. So, this treatment method is used to extract a solitary hemi-uterus surgically.
Cervical Stitch
Also known as a cerclage, it involves stitching and closing your cervix during pregnancy. In case you are at a high risk of premature delivery, miscarriage or have an incompetent cervix, this procedure is recommended.
Moreover, a study reports that cervical cerclage is an effective treatment for unicornuate uterus.
Assisted Reproductive Technology
It consists of techniques that can help you conceive a baby if you have difficulty conceiving or are infertile. Treatments like in vitro fertilisation (IVF) or intrauterine insemination can prove beneficial.
According to a study, in comparison to the control group's 65.7 per cent, 53.1 per cent of women with a unicornuate uterus became pregnant after completing one IVF cycle.
Specialised Care
A unicornuate uterus pregnancy is often accompanied by complications like pre-term delivery, breech (feet first) delivery, etc. So, special care and caution needs to be taken at all times to minimise the risk.
Also read about bulky uterus in hindi
Symptoms of unicornuate uterus
In case the rudimentary horn is connected to the uterus and cervix, you may not experience symptoms of a unicornuate uterus. Even when a rudimentary horn is not present, you may remain asymptomatic.
This genetic condition can remain undetected until you have difficulty becoming pregnant and undergo imaging tests like unicornuate uterus ultrasound.
On the other hand, if the rudimentary horn is present and not connected to the uterus, you can experience the following unicornuate uterus symptoms:
Severe pelvic pain
Painful menstruation
Premature birth
Hematometra (accumulation of blood in the uterus)
Miscarriages during pregnancy
Difficulty conceiving
Types of unicornuate uterus
There are variations in the way a unicornuate uterus manifests itself. And the four different unicornuate uterus types are mentioned below: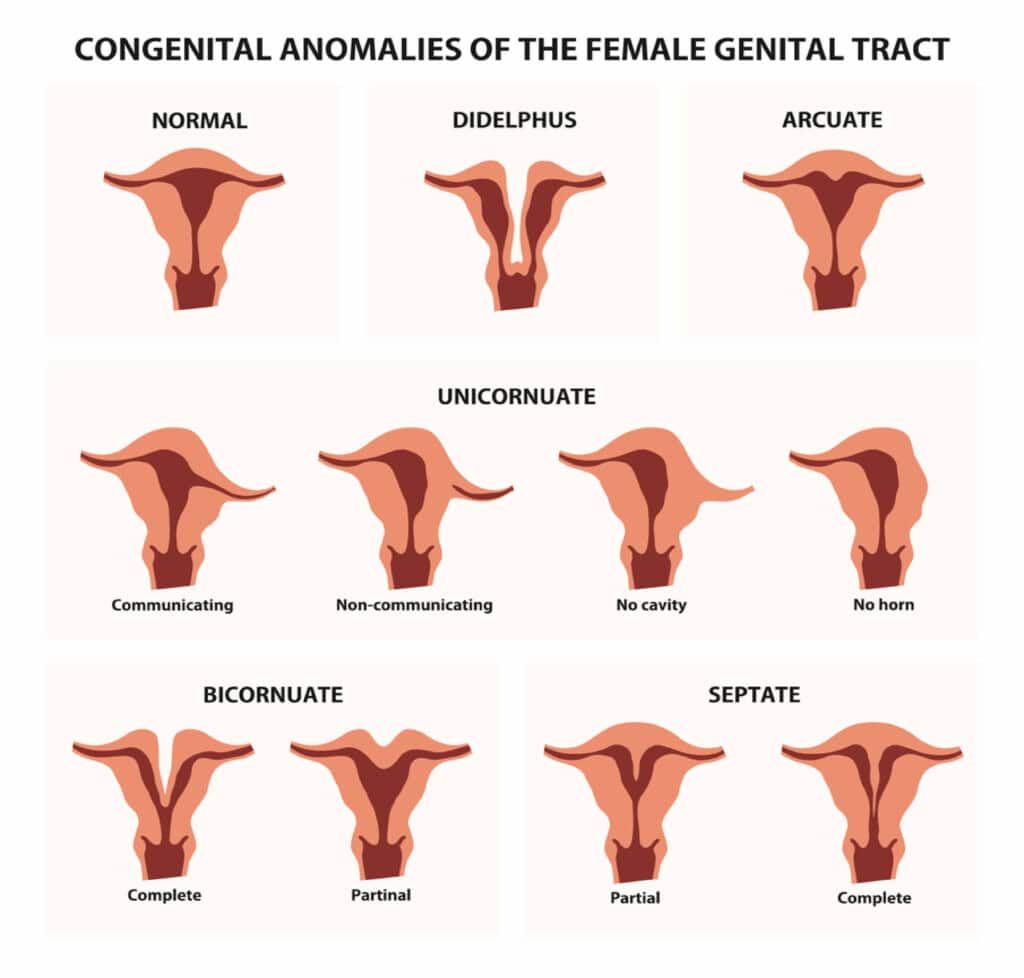 No rudimentary horn: It refers to a unicornuate uterus which does not consist of a rudimentary horn. It is common and does not result in any unpleasant symptoms.
A rudimentary horn without cavity: In this type, a rudimentary horn is present with a unicornuate uterus. But since it lacks a lining, there is no blood buildup. It is also known as a horn with no endometrial cavity and does not cause distressing symptoms.
Communicating rudimentary horn: In this type of unicornuate uterus, a rudimentary horn is connected with your uterus. It enables menstrual blood to flow freely from the horn to the uterus and out of your body.
Non-communicating rudimentary horn: In this type, a rudimentary horn is not linked with the unicornuate uterus. It impedes the blood flow to your uterus and out of your body and, as a result, causes extreme pelvic pain.
Ultrasound for unicornuate uterus
To check for the diagnosis of a unicornuate uterus, a doctor asks questions about comprehensive medical history. A pelvic exam and physical exam are conducted to rule out other factors.
The doctor may also recommend a 3D ultrasound, as it can show the uterine structure. However, sometimes, it fails to detect unicornuate uterus, so an MRI scan is also advised to double-check the diagnosis.
Besides these, hysterosalpingogram, laparoscopy, and hysteroscopy are suggested to check for unicornuate uterus.
A hysterosalpingogram involves inserting a dye into the uterus through the cervix, followed by x-rays that show the uterus and fallopian tubes. A laparoscopy involves an extensive assessment of the uterus. A hysteroscopy is an examination where the doctor puts a small telescope into the cervix to assess the uterus.
Conclusion
Are you having problems conceiving and painful menstruation? If you feel like it can be due to a unicornuate uterus, you can contact the doctors at Birla Fertility and IVF to confirm your diagnosis.
Birla Fertility and IVF is a state-of-the-art fertility clinic with its centres spread out in metro cities and states in India. The clinic has a team of experienced doctors, specialists, counsellors and friendly support staff. The clinic consists of state-of-the-art testing facilities and provides excellent healthcare services. Overall, it has a high success rate.
To confirm your suspicion of a unicornuate uterus, visit a nearby Birla Fertility and IVF centre or book an appointment with Dr Shilpa Singhal.
FAQs
Q1. Can you have a baby with a unicornuate uterus?
Ans. Yes. Though a unicornuate uterus can impact pregnancy, you can still conceive a baby successfully. Although, your health and reproductory condition will need to be carefully monitored at all times to prevent the risk of complications like miscarriages, preterm delivery, etc.
Q2. Can you fix a unicornuate uterus?
Ans. It is possible to fix a unicornuate uterus through the various treatment methods mentioned above. Depending on the type of unicornuate uterus, surgical intervention will be carried out accordingly. For instance, in the case of a non-communicating rudimentary horn, laparoscopic surgery is recommended and performed to alleviate its painful symptoms.
Q3. Is it hard to get pregnant with a unicornuate uterus?
Ans. Once you have undergone unicornuate uterus pregnancy ultrasound, becoming pregnant depends on the type and severity of this genetic condition. Though getting pregnant can prove quite arduous, it is not impossible. And you can achieve pregnancy with the help of appropriate treatment methods.
Q4. Is unicornuate uterus high risk?
Ans. With a unicornuate uterus, there is a high risk of miscarriages, uterine rupture, preterm delivery, severe abdominal pain and bleeding.
Q5. Is unicornuate uterus genetic?
Ans. Yes, a unicornuate uterus is a genetic malformation.
To Know More
Speak to our experts and take your first steps towards parenthood. To book an appointment or to make an enquiry, please leave your details and we will get back to you.