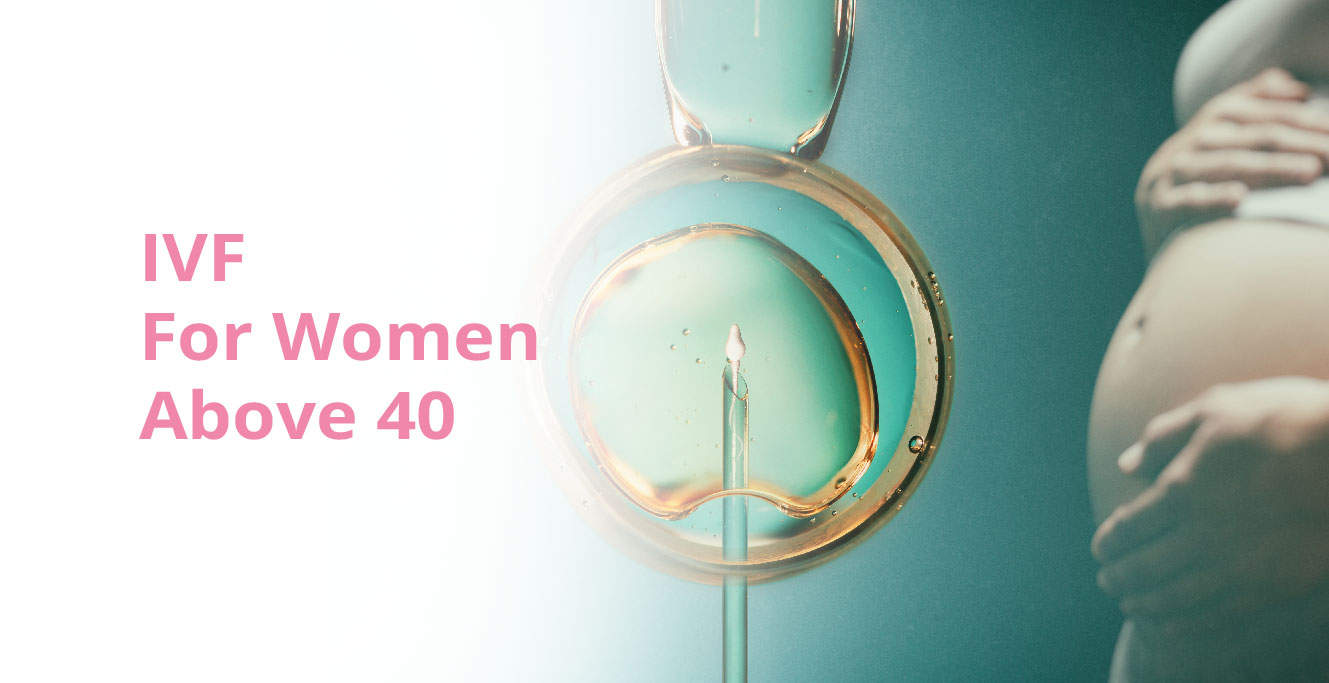 Everything You Need to Know about  IVF for Women over 40
A fertility treatment, In-vitro fertilisation or IVF, involves a series of procedures involving fertilising a woman's eggs outside her body in a test tube in the lab. Hence, the baby born through this procedure is known as a 'test-tube baby'. 
Once the egg is fertilised by sperm in the lab, the fertilised egg (embryo) is transferred to the uterus. If more than one embryo is planted in the uterus, it can also lead to multiple pregnancies (multiple births).
Why IVF?
IVF is mainly used when all other means of pregnancy have failed. This may be due to:
Damage/ obstruction of the fallopian tubes

Ovulation issues

Poor quality of the semen

Low egg/ sperm count due to age

Low sperm motility

Any other unexplained issue
Though IVF is more successful than any other fertility treatment in general, IVF for women over 40 may have distinct results.
IVF for women over 40
At the age of 40 and above, reduced fertility potential is generally seen in women. Trying to get pregnant naturally may be difficult at this age for couples. One reason for this may be the quality and quantity of the eggs. Hence, most of the time, fertility treatment over 40 is required. One of the most crucial factors in determining the quality of the embryo is the quality of the eggs. Following are a few things you need to know if you are 40 and above-
Age affects fertility – While you age the quality and number of healthy eggs start declining. 

IVF success rate declines with age – Women 40 ad above may require multiple IVF cycles to achieve a successful pregnancy. 

Donor eggs may be an option – You can always find a donor for healthy and quality eggs to increase the chances of confirmed pregnancy. 

Lifestyle modifications improve fertility – Maintaining a healthy lifestyle like eating a good diet, quitting smoking, not consuming alcohol and keeping a regular weight can help improve the success rate of IVF treatment

IVF treatment can be emotionally challenging – Join activities for stress management and take out time for your hobbies to feel better. 

Pre-IVF testing is important – The basic testing includes thyroid disorders, diabetes, PCOS, and general evaluation to detect any underlying health condition before starting IVF.
By the age of 40, about 60% of a woman's eggs have chromosomal abnormalities. Before implanting the embryos through IVF into the uterus, Preimplantation genetic testing for aneuploidy (PGT-A) is also performed to check for chromosomal normalcy. It has been observed that embryos with normal chromosomal analysis have a very high potential for implantation and live birth, increasing the chances of a safe pregnancy. Furthermore, IVF treatment offers hope of a successful pregnancy as multiple embryos are transferred to the uterus, increasing the chances of survival.
IVF success rate for women over 40
A fertility treatment after 40 can be tricky but not impossible to yield results. Over the last few years, many women over the age of 40 have successfully got pregnant, using their eggs with IVF.
IVF's chances of success after 40 are greater than any other fertility treatment after 40, such as Intrauterine Insemination (IUI).
Following is a table that shows the success rate for IVF over 40, as per the data of 2018.
| | |
| --- | --- |
| Age  | Pregnancy rate per cent |
| 40 | 11.1% |
| 41 | 6.7% |
| 42 | 11.8% |
| 43 | 5.9% |
| 44 and above | 1.7% |
Conclusion
Though it is a known fact that age has a very important role to play in declining female fertility, many women have conceived using IVF for women over 40. It is imperative to visit the best fertility clinic over 40 to increase the chances of getting pregnant. 
Birla IVF & Fertility is a well-known fertility clinic where you can meet expert doctors with years of experience and expertise. Book an appointment to get the best fertility treatment for IVF for women over 40.
FAQs
1. Can a 40-year-old woman get pregnant with IVF for women over 40?
Depending on specific circumstances, on average, women can get pregnant at 40 with Natural IVF with a success rate of 9%, whilst the success rate of IVF over 40 or at 40 with Mild IVF is 20%.
2. Can I get pregnant with IVF at 43?
Though older female age is a major reason for IVF failure, successful IVF cycles can be seen in women aged 43 years with IVF for women over 40.
3. Can IVF for women over 40 work on a 45-year-old?
Yes, by having the best fertility treatment after 40, successful cases of IVF are seen in women of age 45.
Written by: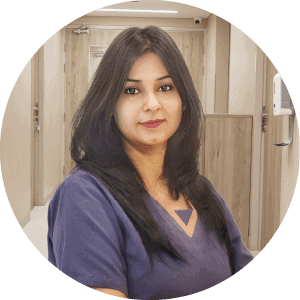 Dr Puja Singh
Dr. Puja Singh has been a senior resident at the Hindu Rao Hospital and NDMC Medical College, New Delhi and has been previously attached with Nova IVF Clinic, Ahmedabad in fertility services.
She completed her post-graduation in Obs & Gynae from Hindu Rao Hospital & NDMC Medical College, New Delhi. She completed her FNB training in reproductive medicine.She has done fellowship in Minimal Access Surgery from AMASI. Her main area of interest is reproductive medicine. She has done her MBBS & Internship at Dr. Bhimrao Ambedkar Hospital, Raipur. She is dexterous and precise in surgical treatment procedures. 
Book an Appointment
View Details
To Know More
Speak to our experts and take your first steps towards parenthood. To book an appointment or to make an enquiry, please leave your details and we will get back to you.