Natural Ways to Boost Fertility
Published on September 13, 2022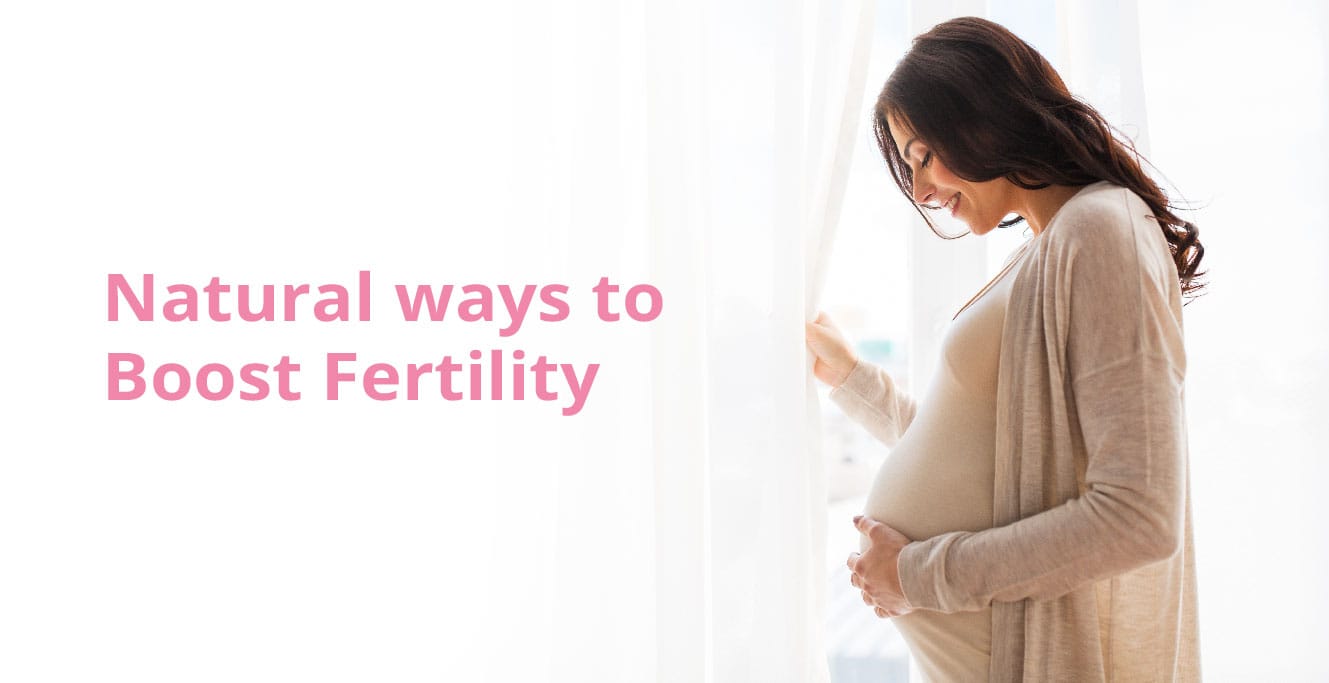 Dos and Don'ts to Boost Fertility Naturally   
Out of all the couples experience fertility issues today, research indicates that lifestyle issues impact upto 10%-15% of these couples. So lifestyle issues affects the fertility rates in both men and women.
Factors such as nutrition, obesity, lack of exercise, environmental conditions, occupational hazards, and poor mental health can impact the reproductive system, making it difficult for women to conceive. 
Collectively focusing on improving nutrition, exercising, and reducing mental stress, is the way forward. If you are wondering how to get pregnant naturally, start the journey by practising these lifestyle do's and don'ts that can boost fertility naturally. 
Lifestyle do's 
If you're wondering what to do to get pregnant quickly, you're in the right place. But, let us enter into this with this expectation that the impact of change will take time. Practice the following lifestyle tips to accelerate your journey to pregnancy.
However, remember there is no magic formula to improve egg quality in 30 days.
Consume antioxidant-rich food 
There are no specific best fertility foods when trying to get pregnant. However, a higher intake of foods containing antioxidants like Vitamins C and E, beta carotene, folate, and zinc are known to improve fertility in men and women.
Antioxidants are compounds that inhibit reactions that damage our cells. To increase the intake of antioxidants, you can consume more fruits, vegetables, nuts, and grains. For instance, eating a big bowl of fruit and nuts before lunch is a positive lifestyle practice. 
Start the day with a good breakfast
There are no instant remedies to get pregnant immediately. However, having a big breakfast every day can reduce cases of hormonal imbalances.
Eating breakfast has been known to bring about hormonal balance in those with polycystic ovary syndrome (PCOS), which is known to trigger infertility.
Those who consume breakfast ovulate more than those who skip it. Hence, it is healthy to eat a bigger breakfast while reducing the size of the last meal of the day.  
Consume food high in fibre and protein
Fibre helps your body maintain a hormonal balance by expelling it as a waste product. It also helps manage blood sugar levels and enables your body to eliminate excess hormones.
Increasing the consumption of high-fibre foods such as fruits, vegetables, nuts, seeds, cereals, and beans is advisable. Consuming a balanced mix of animal and vegetable proteins like meat, fish, eggs, nuts, lentils, and seeds is also beneficial. 
Consume high-fat dairy products
There is a trend among consumers to include only low-fat dairy products in their diet. However, increasing the fat content in your dairy products can be beneficial.
Consuming only low-fat dairy inhibits you from getting the important nutrient content and can lead to infertility due to ovulatory disorders. Having a balance is best to improve your fertility naturally. 
Take multivitamins
Research indicates that the intake of vitamins like Vitamin D, folate, and vitamins B6 and B12 helps boost fertility. These essential vitamins play a major role in enhancing various functions in the female body.
The lack thereof can increase the risks of infertility. Speaking to your medical practitioner to understand the best way to increase your vitamin supplements is advisable. 
Have an active lifestyle 
Conditions like obesity lead to an impairment of various bodily functions, including reproductive health. It can impact your ability to conceive. Hence, it is important to keep your weight under check by exercising regularly and leading an active lifestyle.
A mix of yoga, walking, aerobics, and swimming, can activate your metabolism and help in weight reduction. The key is to remain consistent and dedicate 20 to 40 minutes daily to exercise. If you have a sedentary job, walking every 30 minutes for a few minutes is recommended. 
Keep good mental health
A recent study concluded that 25% to 60% of infertile individuals reported some kind of psychiatric symptoms; their incidence of anxiety and depression is significantly higher than in fertile individuals.
It is also possible that some part of the stress is caused by the delay in being able to conceive. If you are constantly thinking about how to increase fertility in women, it can result in anxiety. This approach is counter-productive.
Reducing all causes of stress due to work and in your personal realm can go a long way in boosting fertility naturally. 
Lifestyle don'ts
While there is no formula on how to get pregnant quickly and naturally within two months, you can improve your health by avoiding the following:
Avoid consuming trans fats
Several types of research indicate that an increase in trans fat intake is directly linked to a decrease in fertility.
Trans fats, or trans-unsaturated fatty acids, can be found both naturally or created artificially. They are found naturally in sources such as meat.
Besides that, they are found in hydrogenated vegetable oils, as well as margarine, vanaspati, packaged food products, non-dairy coffee creamers, and baked products. It is best to check the ingredients in the products you buy. 
Consume carbs in a balanced amount  
Carbs have generally received a bad name as they are seen as a food that leads to weight gain. The best approach to consuming carbs is to increase the intake of healthy carbs and reduce the intake of unhealthy carbs.
Unhealthy carbs include cereals with high sugar content, store-bought bread, pasta, processed food made with refined wheat and sugar, and yoghurt sweetened with refined sugar. 
Consume fewer refined carbs
Two types of carbs have a high glycemic index (GI). This means they have the potential to be absorbed easily into the bloodstream, thus increasing sugar levels.
These include refined sugar and refined wheat (maida). Excess consumption of these can impact the creation of insulin, which plays a role in fertility levels.
It is ideal to explore other sweet options, such as jaggery and coconut sugar, as well as wholewheat flour instead. 
Lower caffeine consumption 
There is conflicting research on how caffeine affects fertility. For instance, the consumption of tea might enhance fertility levels, while soda may reduce it. It is thus best to have caffeine in moderation. 
Lower alcohol consumption
When trying to conceive, it is best to reduce alcohol consumption to one or two times a week.
In a study conducted among women attempting to conceive, including heavy drinkers, the probability of conceiving was 27.2%, which rose to 41.3% in nondrinkers. On the other hand, light and moderate drinkers had a 32% chance of conceiving. 
The takeaway 
When trying to conceive, make sure you consume foods that increase fertility in females. It is best to consult with your health practitioner, who can do a thorough check-up and help with the right lifestyle plan for you.
You can also visit a fertility specialist to discuss your fertility goals and address any health issues in case you are unable to conceive naturally. 
To seek the best treatment for infertility concerns, visit Birla Fertility and IVF, or book an appointment with Dr Shilpa Singhal. 
FAQs:
How can I boost my ovulation to get pregnant?
By leading a healthy lifestyle, you can boost your ovulation function naturally. Incorporate high-quality nutrition, exercise, and stress reduction in your lifestyle. 
Does folic acid boost fertility?
Yes, folic acid plays a role in boosting fertility. It also reduces pregnancy issues that can result in a miscarriage. 
What is the best fertility supplement to get pregnant?
You can take vitamin supplements such as folic acid, Vitamin D, B6, E and B12, selenium, and fish oil. 
Which vitamin is best to get pregnant?
Folic acid is considered to be a vitamin that boosts fertility and accelerates the conception process. 
Written by: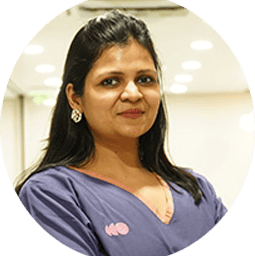 Dr Shilpa Singhal
Dr. Shilpa is an
experienced and skilled
IVF specialist providing a wide range of infertility treatment solutions to people across India. With over 11 years of experience under her belt, she has contributed immensely to the medical fraternity in the field of fertility. She has performed over 300 infertility treatments with a high success rate that has transformed the lives of her patients.
Book an Appointment
View Details
To Know More
Speak to our experts and take your first steps towards parenthood. To book an appointment or to make an enquiry, please leave your details and we will get back to you.