Importance of Individualised Fertility Plans
Published on April 01, 2022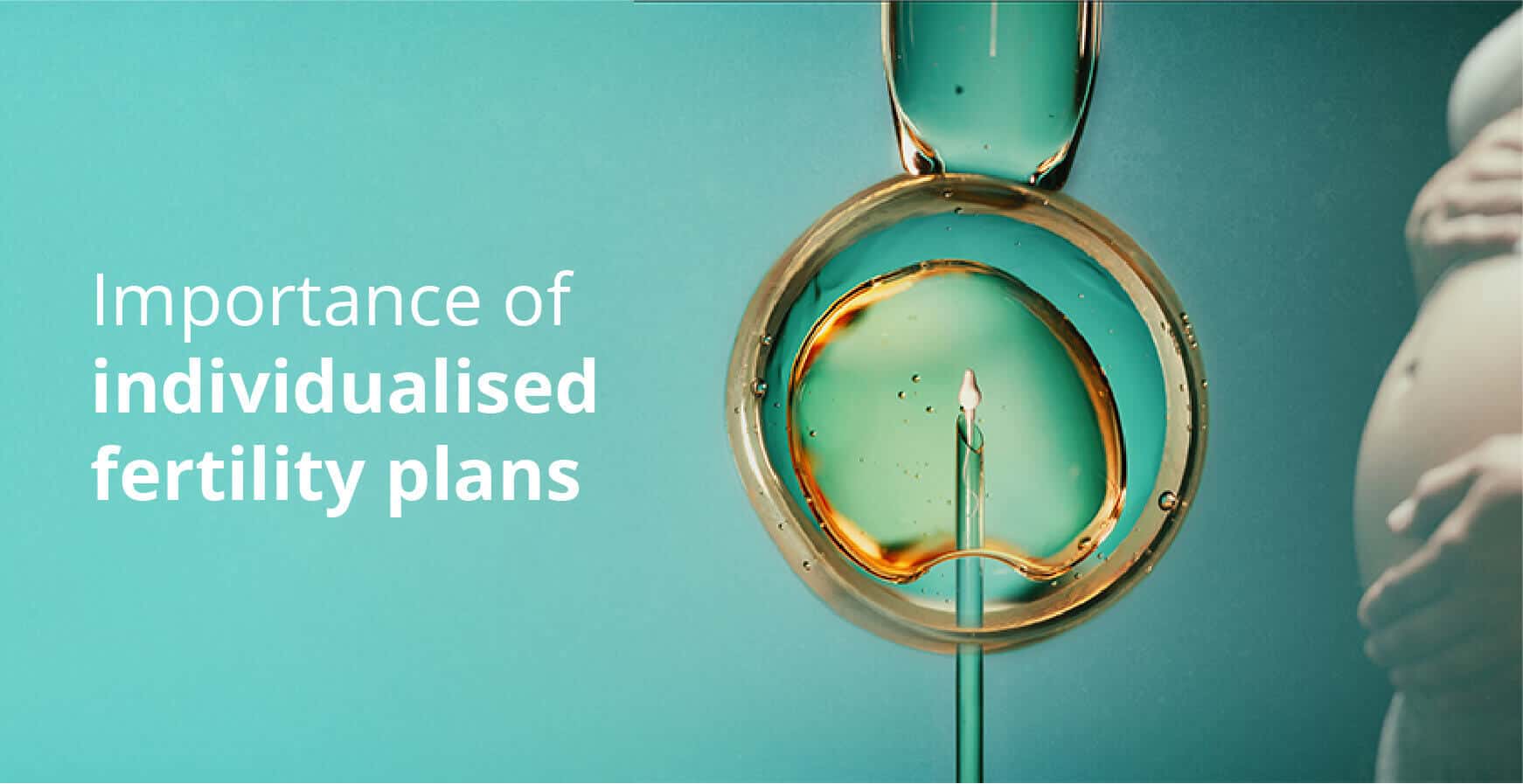 Every couple's needs are distinct, and so every couple requires a unique individualised fertility plan. Determining the right treatment right from the start is what will help deliver positive results in less time. Whatever you as a couple envision about your future as a family, our world-class fertility diagnosis and treatment plan will give you the best possible chance to turn your dream of parenthood into a reality. What matters is are you, as an individual and as a couple, are ready to take this next step, a step closer to your parenthood journey.
In this article, Dr. Rachita Munjal, a renowned fertility expert, explains how individualised reproductive plans are more fruitful and beneficial.
What and why individualised treatment plans are important 
Clinics should make a serious effort to provide customised fertility treatment strategies for couples. It is important to work closely with patients to ensure that their personalised treatment plan gives them the highest chance of success because every patient's requirements differ.
To fulfil the needs and dreams of becoming a parent, fertility clinics should focus on providing world-class fertility services, which include surgical treatments, fertility preservation, diagnostics, and screening.
Individualised Plans for improving chances of conception
No pre-scripted treatment plans will work for everyone; instead, fertility experts should provide a customised treatment based on the couple's signs, symptoms, diagnosis, and requirements. Individualised fertility treatment plans are extremely important as every individual, circumstance, and narrative is unique.
Offering the right treatment at the right time
After consultation, the expert will further discuss a tailored fertility treatment plan with the couple so that the couple can receive accurate treatment at the right time. Then, the fertility specialist will go over various treatment options that might or might not be appropriate as per your diagnosis. And so they will suggest to you the treatment alternatives with genuine success rates so that you and your partner can decide with the help of your fertility doctor regarding the treatment that will be best as per your case.
Considering various treatment options
Before finalising a treatment, it's good to familiarise yourself with all of the treatment alternatives accessible. IVF can turn out to be a blessing in disguise for some people, but it may not be the best option for the rest. So, based on a particular diagnosis, a fertility specialist will decide on the next best course of action.
When should you consult a fertility specialist?
As we grow older, the quality and quantity of our eggs start to decrease, showing that there are several pros and cons to ageing. If you are 35 or older and have been trying to conceive for almost a year without using any birth control or contraceptive pill, you should consult a fertility expert immediately. And women above the age of 40 falls under the high-risk pregnancy group as their chances of miscarriage increase. So, visiting a specialist as early as possible can help determine the right age and treat any infertility concern at an early stage.
No sign of conception even after trying for 12 months
When you have not been able to conceive after trying for more than a year without birth control pills, you or your partner may have signs of infertility. This is why because usually, a couple having sexual intercourse without protection is known to get pregnant after trying for 6-7 months. 
Miscarriage occurs when a pregnant woman loses her baby within 3-4 months (approximately 19-20 weeks) of conception. The cause of miscarriage depends on the quality of the sperm or eggs, along with disruption in the number of chromosomes, which prevents the egg from developing.
There are cases when the egg fails to implant in the uterus leading to a miscarriage. If a patient has had more than two miscarriages should seek immediate fertility experts' help.
Women above the age of 13-14 start experiencing changes and fluctuations in hormones. Hormonal imbalances may lead to ovulatory disorder, PCOS is one of the most common ovulatory disorders. Ovulatory disorders may affect the chances of conception, implicating the couple to visit a fertility expert.
Read more about IVF process in hindi
What is infertility?
When you and your partner are not able to get pregnant even after having carefully timed the unprotected sex for more than one year. For determining the exact reason for not being able to get pregnant, IVF doctors analyse the signs and symptoms of the women. 
Infertility diagnosis for women
Infertility is diagnosed when a couple is not able to conceive after trying for a reasonable amount of time and is recommended to seek assistance from a fertility specialist. The IVF specialist examines the couple for any signs of infertility. The specialist takes a detailed medical history and conducts a physical exam to better understand and diagnose the cause of infertility. 
Infertility tests for women
Ovarian reserve

: Ovarian reserve testing is a procedure that involves examining the quality and quantity of eggs remaining for ovulation. A series of imaging and blood tests are done on women who are above the age of 35 and are at risk of having their egg decreased with time

At-home testing:

OTC ovulation prediction kits are recommended, these kits help detect the right time of ovulation. If you have intercourse when you are in your ovulation period, the chances of conception increase, but if even after trying during the ovulation period, a woman is not able to conceive, the doctors might perform certain tests to determine the reasons behind infertility.

Hysterosalpingography test:

This is an X-ray procedure done to view the inside of the uterus and fallopian tubes. It helps to determine if the tubes are partially or fully blocked. 
Imaging tests:

A pelvic ultrasound examines the uterus and fallopian tubes for signs of uterine or fallopian tube illness. 
Genetic testing:

Genetic screening before starting the procedure can help determine whether any alterations in your genes are affecting your infertility.
Infertility diagnosis for men
Because many infertile couples may have many causes of infertility, and in order to discover the cause of infertility, a number of tests may be required. At some centres, infertility tests may go beyond budget, but at Birla Fertility & IVF, many tests are included in the treatment plan, and the whole procedure is explained ahead of time.
Infertility tests for men
Physical examination

: Physical examination before starting the procedure can help the IVF specialist to determine the cause of infertility in men. Your specialists may examine your genitals and inquire about any genetic disorders, chronic health conditions, illnesses, injuries, or any previous surgeries like varicocele, etc., that may influence infertility. Your doctor may also inquire about your sexual activities and how you developed sexually during adolescence.

Semen analysis:

Samples of sperm can be collected through a variety of methods. The test is done when the male ejaculates into a designated container provided by the technician at the doctor's office. 
Factors to determine before planning a treatment
Previous fertility treatments and attempts:

Before going ahead with the personalised plan, the doctors need to determine the outcome of the couple's previous attempts to conceive and understand their medical history.

Age of the parents:

Age plays a vital role in structuring the fertility treatment plan. The age of the parents and their need to start a family, and how quickly they wish to conceive are all essential factors to consider.

Financial situation of the parents:

Planning a baby is not a cakewalk, several factors need to be considered in the whole process, and how couples will manage the finances is one of the first things that comes to mind. The tailored treatment plan is built keeping in mind financial constraints and also offers advice and support to the couple.

Diagnosis and testing:

In order to better understand the impediments to conception, a fertility doctor will prescribe hopeful parents to undergo a series of diagnostic procedures like a blood test, an x-ray of the uterus and fallopian tubes (HSG test), and an ultrasound for women, and a semen analysis for men.
Because no single treatment will work for everyone, a customised fertility treatment strategy is required to provide the couple with the best possible care and support.
To conclude
Individualised fertility plans are very important to help determine and plan the patient's treatment. Doctors may often examine you and then design a treatment plan while considering any medical conditions that may affect the procedure. If you are struggling with determining what treatment is best for you, meet Dr. Rachita Munjal at Birla Fertility & IVF for personalised fertility care and guidance. 
FAQs:
Why does every couple need an individualised plan?
Individualised plans allow the doctor and the patient to focus on the cause and provide a solution based on the right diagnosis.
Are fertility treatments costly?
The cost of treatment may differ from clinic to clinic. Clinics must keep things honest from the outset in order to avoid further confusion and distress to the couple.
How can I boost my fertility?
Some home remedies are eating foods rich in antioxidants, avoiding foods filled with trans fats, cutting down on carbs, consume more fibre. The patient should consult a specialist for further guidance.
What is the most fertile age to get pregnant?
The most fertile with the highest chances of getting pregnant are in the early 20s and before 30s.
What is the most successful fertility treatment?
IVF is considered one of the most successful fertility treatments. But in some cases, there might be other treatment options that would help the patient in conceiving.
What is the fastest way to get pregnant?
If you have sexual intercourse within the ovulation period and a few days after ovulation there are chances of getting pregnant. Having sex once a day or every other day can help increase the chances of getting pregnant faster.
Written by: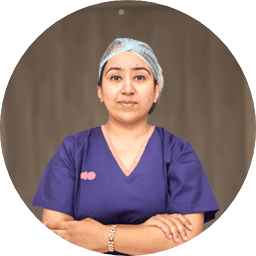 Dr Rachita Munjal
Consultant – Birla Fertility and IVF
Dr Rachita Munjal completed her MBBS from Dr D. Y. Patil Medical College, Hospital & Research Centre, Pune and MS (Obstetrics and gynaecology) from Dr. D.Y Patil Vidyapeeth Pune. She has also completed her DAGE (Diploma in Advanced Gynae Endoscopy) from Germany and MRCOG-I (Royal College of Obstetricians & Gynaecologists, UK) Membership Examination.
Over 14 years of experience
Gurgaon, Haryana
Book an Appointment
View Details