The fertility glossary is filled with complex and unknown words. These terms can cause confusion to individuals and couples who are willing to seek safe and accessible fertility solutions. At Birla Fertility & IVF, we consistently inform and inform our patients about the various types of conditions, treatments, and methods included in the reproductive field. Rallying this awareness allows our patients to make wise and informed decisions as per their health and family goals. Today, we will explore another such term called tubectomy and more precisely, we will further explore is tubectomy reversible?
Before we talk about whether tubectomy reversal is possible, let us begin by studying what a tubectomy is.
This article includes insights from Dr. Meenu Vashisht Ahuja, leading fertility specialist at Birla Fertility & IVF.
Tubectomy Reversal: What is Tubectomy?
Tubectomy, also known as tubal ligation or tubal sterilisation, is a type of permanent birth control for women. It is a surgical procedure in which the fertility specialist blocks the fallopian tubes in women. By blocking the fallopian tubes, they restrict the passage of the egg and prevent it from travelling from the ovary to the uterus.
Undergoing a tubectomy is entirely a personal choice. If a woman wishes that she does not want to conceive in future, she can go through a tubal ligation.
Tubectomy is carried out by blocking the fallopian tubes. In a tubectomy procedure, the surgeon cuts open the fallopian tubes and clip or tie them together.
A tubectomy does not cause any issues or health problems associated with intercourse or menstruation.
Is Tubectomy Reversible?
According to research, tubectomy reversal is possible through another surgical intervention in most cases. This allows women to be able to conceive in a healthy and safe manner.
The reversal of the sterilisation procedure is known as tubectomy reversal. Simply put, it is a surgical procedure in which the previous operation, that is, the tubectomy is reversed. In this procedure, the surgeon reopens, unties and joins the fallopian tubes again.
Who Can Undergo Tubectomy Surgery?
Tubectomy reversal is based on various factors. The following factors are primarily considered before a woman is recommended tubectomy surgery:
Patient's age
Patient's overall health
Patient's body mass index (BMI)
Type of tubectomy performed
The health of the fallopian tubes
The quality of egg and sperm
Usually, only two types of tubal ligation can be reversed –
Tubectomy with rings or clips
Tubectomy with electro-cauterization
Before you decide to proceed with the tubectomy reversal, your surgeon is likely to analyse your overall health and ask you the following range of questions:
When did you have the surgery?
What type of tubal ligation did you have?
Do you have any underlying health concerns?
Did you have a surgical intervention or medicinal treatment for endometriosis, fibroids, pelvic inflammatory disease or other gynaecological issues?
What are the Risks of Tubectomy Reversal?
Tubectomy reversal is sought by women who changed their minds about bearing children and wish to conceive. It is a safe procedure but as with it any other procedure, it is associated with certain risks and complications.
Common risks of tubectomy reversal are:
Difficulty in getting pregnant – While tubectomy surgery is sought for the purpose of conception, this procedure can act as a roadblock in your journey. Tubectomy reversal does not guarantee conception as the pregnancy outcomes depend on the quality of sperm and egg.
Fallopian tube scarring – Tubectomy surgery can cause the formation of scar tissue around the fallopian tubes affecting their function and hence making them a hindrance to their fertility.
Ectopic pregnancy – An ectopic pregnancy is a pregnancy complication in which the embryo implants itself outside the main cavity of the uterus. In this condition, the embryo may start to grow on the nearby organs including the fallopian tube leading to tubal pregnancy. This condition can cause severe bleeding and damage to other organs.
Infection – Tubectomy reversal can increase your chances of developing an infection affecting the fallopian tubes or at the surgical site.
Other risks of tubectomy surgery include bleeding, injury to pelvic organs and an allergic reaction to anaesthesia.
Indications for Tubectomy
This procedure acts as birth control. It is commonly recommended for females, who don't want to conceive a baby in future. Tubectomy is a permanent method of sterilization which is also referred to as tubal sterilization.
The following are a few factors one should consider before opting for tubectomy-
Potential risks, side effects or complications related to this surgical procedure
If it is the best-suited method for you
Significant reasons to opt for permanent sterilization
Other contraception methods suitable or not
If I can't have tubectomy reversal, what alternatives do I have?
The above article describes the eligibility criteria for tubectomy surgery. If a woman is not an ideal candidate for this surgery and still wishes to conceive, she has the option of considering fertility treatments such as In vitro fertilisation (IVF) treatment.
IVF is the most common and prefered Assisted Reproductive Technology (ART) method that allows struggling couples to conceive.
The Concluding Note 
The answer to 'Is tubectomy reversible?' is simply yes. While tubectomy surgery is taken into consideration when the patient is willing to get pregnant, a lot of factors determine whether or not a woman is eligible for this procedure.
At Birla Fertility & IVF, we offer personalised guidance and care to women seeking tubectomy reversal as well as supporting fertility treatments.
Visit Birla Fertility & IVF to know more.
FAQs:
Can you have a baby after your tubes are tied?
No, you cannot have a baby after your tubes are tied. You would need a tubectomy reversal to be able to conceive again.
Where do your eggs go when your tubes are tied?
After tubal ligation, your eggs are absorbed by your body instead of travelling down to the fallopian tubes.
How painful is a tubal reversal?
Tubal reversal is done under the effect of anaesthesia and does not cause much pain. You can, however, expect to feel slight levels of discomfort.
Written by: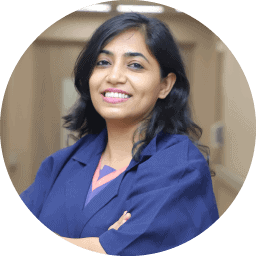 Dr Meenu Vashisht Ahuja
Consultant
Dr 

Meenu

 

Vashisht

 Ahuja is a prominent 

gynaecologist

 and fertility specialist with 

17+ years

 of training and work experience across India. She has extensive experience in the field of infertility and IVF and has been associated with the best IVF centers in Delhi. Currently, she is working as a visiting consultant specialist at multiple fertility centers across Delhi.  
Over 17+ years of experience
Rohini, New Delhi
Book an Appointment
View Details