Launching our new Fertility centre in Punjabi Bagh, New Delhi
Published on February 01, 2022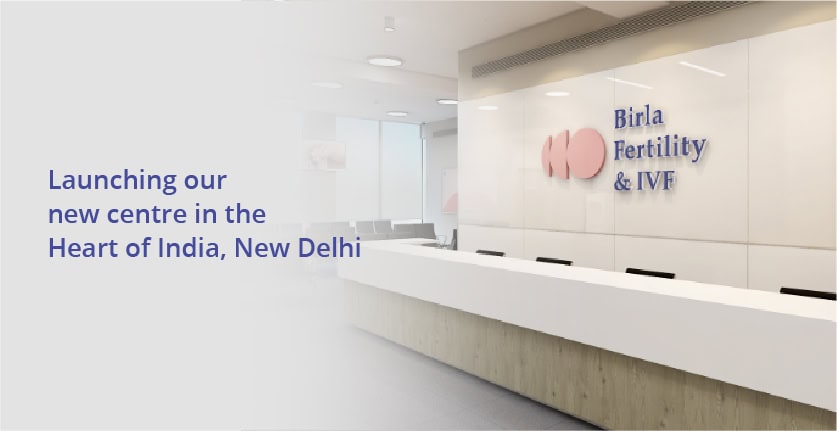 Birla Fertility and IVF is now live in Punjabi Bagh, Delhi. After successfully launching our state of art fertility centres at Lucknow, Kolkata, and Delhi- Lajpat Nagar, we are expanding our footprints across different pockets across NCR with Punjabi Bagh being the latest addition to more hearts and more science portfolio. This centre is built on the premises of our existing facility of The CK Birla Hospital, Punjabi Bagh, West Delhi. The CK Birla hospital is recognised for offering world-class clinical services in multiple specialities including Mother & child, Orthopaedics, Advanced surgical sciences, Internal medicine, and Gastroenterology. 
Birla Fertility & IVF centre in Delhi, Punjabi Bagh is a venture of the CK Birla Group. This chain of fertility clinics aims to offer cutting-edge treatment plans while being clinically reliable, preserving transparency, offering a fair price promise, and an empathetic approach.
With a commitment to offer high-quality healthcare for over 50 years, we aim to be your one-stop destination for all IVF and fertility treatments. 
On every step of our journey, our IVF specialists in Delhi, Punjabi bagh provide each of our patients with individualised, clinically relevant, and effective treatment protocols. Every patient receives a broad variety of end-to-end care, from assessment to treatment, as well as individualised patient-centric healthcare programmes tailored to their specific medical needs and family goals. 
With the help of our renowned fertility specialists, we constantly strive to have a comprehensive approach through research and innovation. For Birla Fertility & IVF "All heart. All Science" signifies clinical expertise and compassionate care.
Choosing Birla Fertility & IVF, division of CK Birla as your fertility health partner
Birla Fertility & IVF is known for its wide range of fertility services for both male and female patients
In-vitro Fertilitsation (IVF)
We provide world-class IVF treatments for individuals and couples struggling with fertility problems. It is one of several procedures available to aid people who are having difficulty conceiving.
Intracytoplasmic Sperm Injection (ICSI)
ICSI is performed in the case of male infertility, where the cause of infertility may be low sperm count, low sperm motility, and poor sperm morphology. ICSI is also beneficial in cases where previous IVF cycles were unsuccessful due to poor male infertility.
Intrauterine Insemination (IUI)
IUI procedure can only be performed if the fallopian tubes are healthy. This procedure means to artificially inseminate the healthy sperm into the uterine cavity around the time of ovulation.
Frozen Embryo Transfer (FET)
FET is a procedure in which the thawed frozen embryos are inserted into the uterus. FET is done when the patient wants to delay pregnancy while preserving good quality embryos for future use. FET is also required in cases where there is trouble in your menstrual cycle and ovulation.
Other fertility services offered by Birla Fertility & IVF are donor services, fertility preservation which includes embryo reduction, sperm freezing, ovarian cortex freezing, testicular tissue freezing, and cancer fertility preservation. Gynaecological procedures like hormone assay for ovarian reserve test, advanced laparoscopy and basic & advanced hysteroscopy and diagnostic testing and screening which includes Infertility Assessment Panel, tubal patency tests (HSG, SSG), advanced semen analysis, preimplantation genetic screening (PGS), preimplantation genetic diagnosis (PGD) and genetic panel are also conducted.