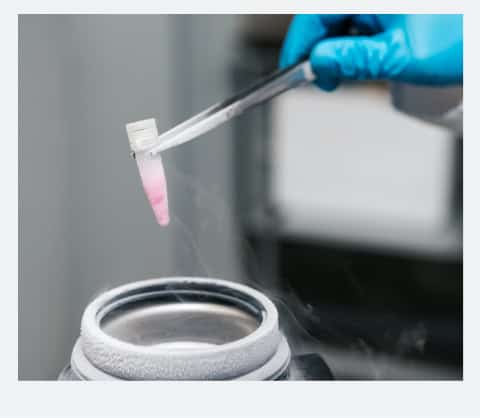 Testicular Tissue Freezing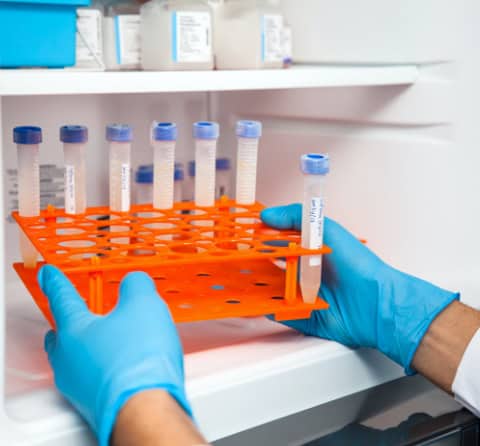 Testicular Tissue Freezing at
Birla Fertility & IVF
Testicular tissue freezing is an experimental and promising fertility preservation technique that is suitable prepubescent patients who are not yet producing sperm. It involves carefully extracting and freezing testicular tissue samples which contain stem cells that can start spermatogenesis (sperm production) from the patient's testes. When the patient is cured and ready to start a family, these tissue samples will be used to mature sperm for future IVF-ICSI treatments.
Why Testicular Tissue Freezing?
Testicular Tissue Freezing is recommended for pre-pubescent patients (boys who have not yet started sperm production) if their ability to produce sperm can be impacted or destroyed due to any medical condition like autoimmune disorders or treatments like chemotherapy.
The Testicular Tissue Freezing Process
The testicular tissue is harvested through a short surgical procedure performed under general anaesthetic. In the procedure, the surgeon opens the scrotal sac to collect a wedge-shaped section (biopsy) from one of the testes. The tissue sample is then processed, frozen in liquid nitrogen and stored for future use.
Frequently Asked Questions
Some types of cancer such as leukaemia has a higher risk of cell contamination. The tissue samples are screened for cancer cells prior to storage. It is also screened thoroughly by the most advanced techniques to detect the presence of micro-metastatic cancer cells when the patient wishes to use it for his fertility treatments.
Cryopreservation is the process to preserve human tissue using liquid nitrogen (flash freezing). At such low temperatures (-196°C), the cells are in a state of suspended animation where all metabolic activities stop. Use of cryoprotectant has made this process safer for the samples and has significantly increased the survival rate of the sample in the thawing process.
As testicular tissue freezing is a recent development in the field of fertility preservation, there is a need for further research to help predict outcomes, however it has shown promising results and is the only option for patients who are too young to produce sperm.
The procedure to extract testicular tissue or the testicular wedge biopsy does not impact the normal growth of the testicles.
Patient Testimonials

We took hormonal therapy with IUI. They gave personalised attention and were extremely helpful and approachable – true to their saying – All Heart. All Science. Their COVID-19 safety measures are commendable, and we felt very safe coming for our injections and consultations. All in all, I would definitely recommend Birla Fertility & IVF!

Sushma and Sunil

It was an easy decision for me to get my eggs frozen at Birla Fertility & IVF. I wanted to plan my pregnancy without having to worry about everyone around telling me that the clock is ticking. Bit of research and a close friend's recommendation landed me in Birla Fertility & IVF and I really liked it when the counsellor explained All Heart. All Science. A reliable and safe process. I am so much more at ease now!

Maalti and Sharad
To Know More
Speak to our experts and take your first steps towards parenthood. To book an appointment or to make an enquiry, please leave your details and we will get back to you.
Learn More About Fertility