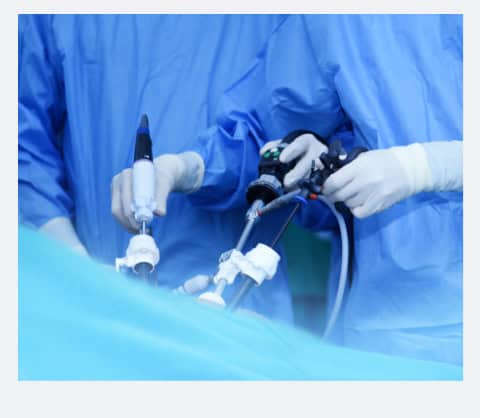 Advanced Laparoscopy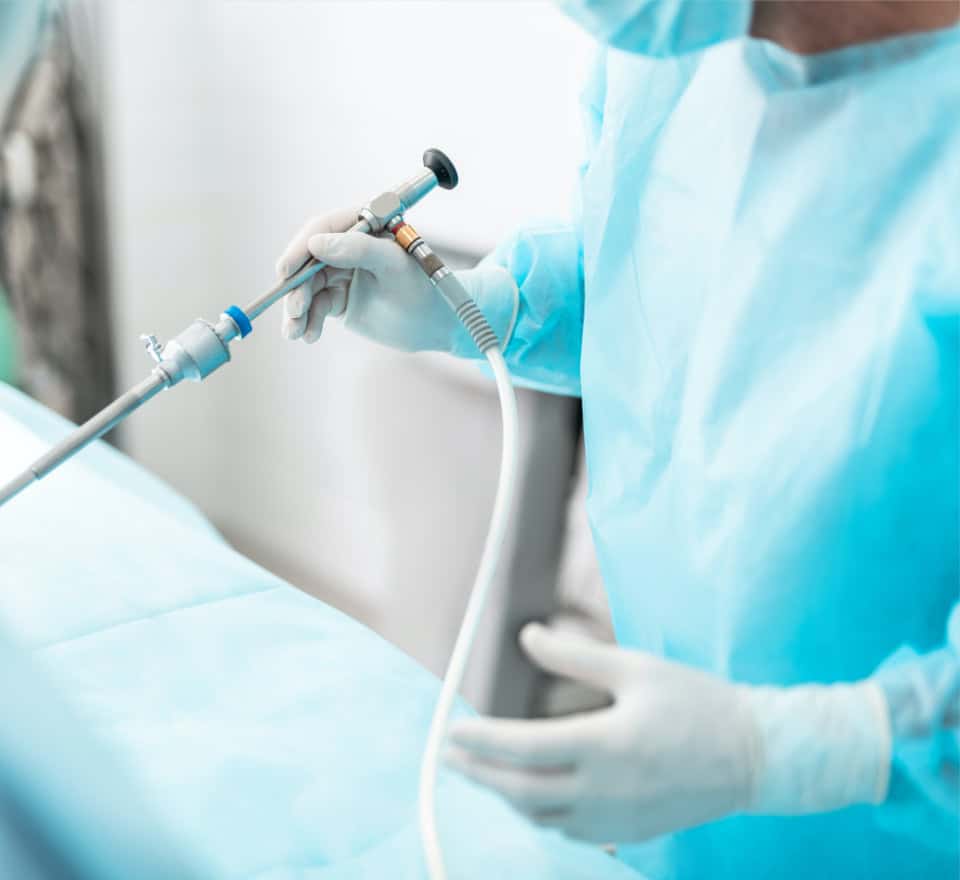 Advanced Laparoscopy at
Birla Fertility & IVF
Certain conditions like endometriosis, fibroids and obstructions in the fallopian tube can impact the ability to become pregnant or carry a pregnancy to term. Gynaecological laparoscopy is a keyhole procedure to look inside the abdomen to examine the uterus, fallopian tubes, and ovaries. It is performed under general anaesthesia and follows a "see and treat" approach. In these procedures, a small incision is made in or near the belly button and a thin viewing instrument (laparoscope) is introduced into the abdomen to identify and treat gynaecological issues that may be preventing pregnancy.
At Birla Fertility & IVF, we offer a complete range of gynaecological procedures including minimally invasive laparoscopy and hysteroscopy for reduced recovery time, reduced scarring, and improved treatment outcomes.
Why Laparoscopy?
Laparoscopy is recommended for women with:
History of conditions like Endometriosis
Scarring from infections like pelvic inflammatory disease, conditions like endometriosis or surgeries in the pelvic region
Uterine anomalies like dermoid cysts or fibroids
Blocked fallopian tubes
Laparoscopy Procedures at Birla Fertility & IVF
Our range of laparoscopy procedures include:
Laparoscopic myomectomy involves removal of symptom-causing fibroids present in the uterus. It is recommended for women who plan on having children after the treatment or who are unable to become pregnant because of fibroids.
Endometrioma is a part of endometriosis. It is a type of cyst formed when endometrial tissue grows in the ovaries. Endometriomas are considered to be one of the most serious threats to female fertility after cancers of the reproductive tract and age. Laparoscopy can be used to remove endometriomas with minimal postoperative damage and scarring.
Adhesions are bands or lumps of scar tissue that form in the body as a result of previous surgeries, infections, trauma, or inflammatory conditions. Adhesions may not show up on conventional imaging scans like ultrasounds. Laparoscopic pelvic adhesiolysis involves the identification and removal of pelvic adhesions.
Hydrosalpinx is a condition in which the fallopian tube gets blocked with fluid. It can have a severe impact on fertility. Hydrosalpinx is generally diagnosed and treated laparoscopically for minimal scarring and faster recovery.
This procedure is performed to identify and remove dermoid cysts. Dermoid cysts or teratomas are cysts on the ovaries which contain tissue like hair or skin. They are generally non-cancerous. However, they can interfere with becoming pregnant and cause pregnancy complications.
Ectopic pregnancy is a condition where the embryo implants outside the uterus like in the fallopian tubes. This is an extremely dangerous condition for the patient and must be treated at the earliest. Laparoscopy is preferred as it minimises scarring from the treatment.
Problems in the fallopian tubes are a common cause of subfertility in women. Laparoscopic tubal patency test and tubal cannulation is a surgical procedure to diagnose and treat conditions like tubal blockage.
Laparoscopy is often used to diagnose and treat problems like T-shaped uterus. These structural abnormalities interfere with the implantation and subsequent development of the embryo in the uterus.
Frequently Asked Questions
Laparoscopy is performed under general anaesthetic and is used for a detailed inspection of the uterus, ovaries, and fallopian tube. It is a keyhole procedure where the laparoscope is inserted through a small cut. Hysteroscopy does not require any incisions; however, it is done to look only inside the uterus. Hysteroscopy is often done in tandem with laparoscopy.
The recovery period of laparoscopy is unique for each patient. The time taken to recover depends upon the type and purpose of laparoscopy. Factors such as the patient's age and overall health also contribute to how the postoperative health will look like.
You should avoid eating or drinking anything after midnight the day before surgery. You should completely avoid alcohol consumption and smoking prior to laparoscopy. Your healthcare provider will offer guidelines regarding medications.
Laparoscopic surgery is a safe procedure. The fertility experts at Birla Fertility & IVF are efficient in offering a low-risk laparoscopy with less pain, less scarring and a swift recovery. Nonetheless, there are slight complications associated with these procedures. Common risks of laparoscopic surgery are bleeding, allergic reaction to anaesthesia, infection at the surgical site and more.
Laparoscopy is performed under general anaesthesia and you will not feel any pain during the procedure.
Laparoscopy is a minimally invasive procedure associated with several benefits including shorter hospital stays, lesser recovery time and lower postoperative pain. It offers a much more detailed video of the reproductive system to diagnose and treat anomaly inside the uterus that may be impacting the ability to become pregnant or carry a pregnancy to term
Patient Testimonials

Birla Fertility & IVF is one of the best IVF hospitals in Gurgaon. Doctors and staff members were so good and well experienced. I visited the hospital for my advanced laparoscopy procedure. Everything went well. The team provides proper care and suggestions throughout the treatment. I'll recommend this hospital to all those who are looking for IVF treatment.

Jyoti and Sumit

The hospital has the finest team of doctors and other staff members. They all were very cooperative throughout the procedure. I am glad that I chose this hospital for my IVF journey. Thanks to everyone for their support.

Rekha and Vivek
To Know More
Speak to our experts and take your first steps towards parenthood. To book an appointment or to make an enquiry, please leave your details and we will get back to you.
Learn more about fertility