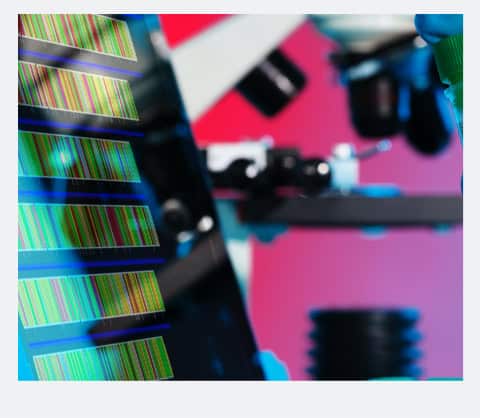 Testicular Tissue Biopsy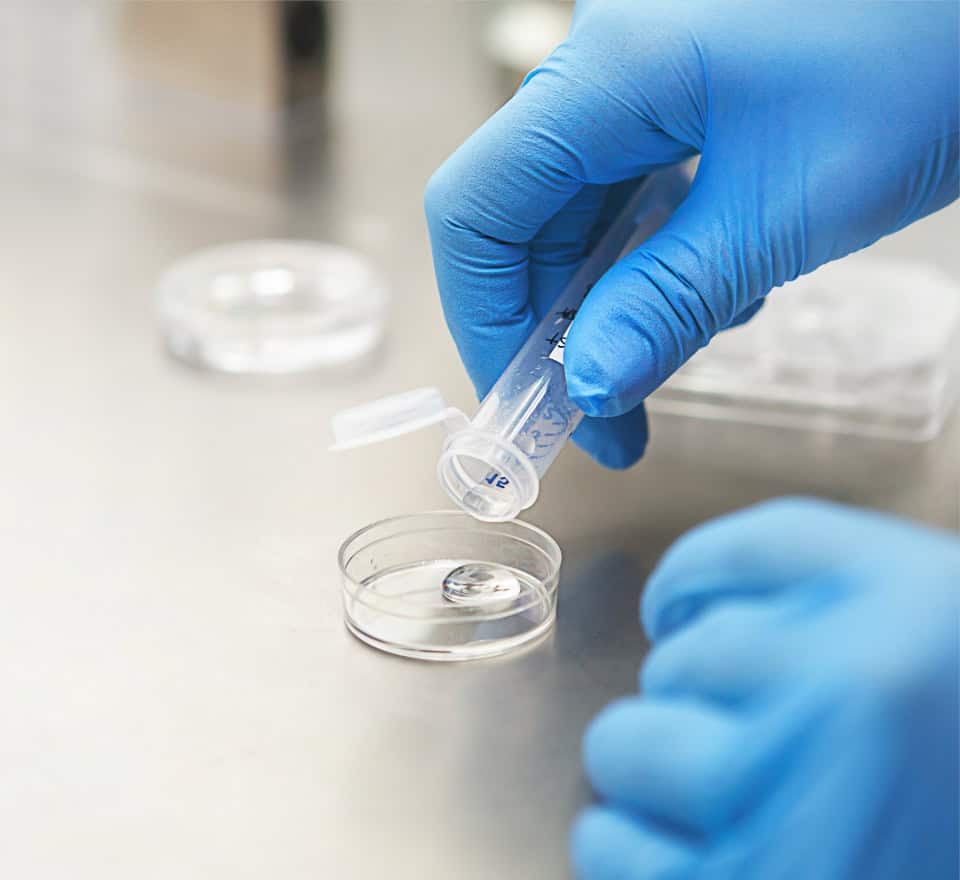 Testicular Tissue Biopsy at
Birla Fertility & IVF
Around one third of all infertility cases are due to fertility problems in the male partner. While semen analysis is the primary test to assess sperm count, motility, and morphology, testicular tissue biopsy is the cornerstone of male infertility diagnosis to identify the cause unexplained infertility and azoospermia.
At Birla Fertility & IVF, we offer a complete range of male fertility treatments, diagnostic procedures and fertility preservation techniques including rare or single sperm vitrification. Our team of experienced fertility specialists and uro-andrologists specialise in performing safe and effective testicular biopsy. During the test, we try to salvage and preserve viable sperm from the specimen as well to avoid the need for a secondary sperm retrieval procedure whenever possible.
When is Testicular Tissue Biopsy Recommended
Testicular tissue biopsy is recommended if:
The male partner has azoospermia (absence of sperm in the semen) and there is a need to identify if it caused by problems in sperm production or by obstructions.
Surgical sperm retrieval procedures like TESA (Testicular sperm aspiration) and PESA (percutaneous epididymal sperm aspiration) were unsuccessful in retrieval adequate amount of sperm for ICSI.
The male partner has non-obstructive azoospermia.
The Testicular Tissue Biopsy Process
Testicular tissue biopsy is a day-care procedure and takes approximately 15-20 minutes. It is done in either one of the following ways:
Percutaneous biopsy is a minimally invasive procedure done on patients under anaesthesia. In this procedure, a thin biopsy needle is inserted into the testicle through the skin and small amount of testicular tissue is extracted using gentle suction. The harvested sample is studied under a microscope to check for and extract sperm from the biopsied tissue (Percutaneous Testicular Sperm Extraction).
Open biopsy is also called surgical biopsy performed under anaesthesia. In this procedure, a small incision is made in the scrotum to access the testicle. A small cut also made in the testicle and tissue sample is extracted. Extracted tissue is immediately tested for presence of sperm. The incisions are closed with fine dissolvable stitches.
Frequently Asked Questions
The testicular tissue biopsy process is done under anaesthesia and you will not be able to feel any pain during the procedure.
IVF is not recommended after surgical sperm retrieval as these procedures do not produce adequate amount of sperm for the procedure. Sperm harvested through these procedures is used in IVF-ICSI treatments where the sperm is directly injected into the centre of the egg to aid fertilisation.
Testicular tissue biopsy offers valuable insight into the rate of sperm development, presence of obstructions and abnormal growth. It helps identify if the cause of infertility is any obstruction in the tubes that transfer sperm into the seminal fluid or due to problems in sperm production.
Surgical sperm retrieval procedures include testicular sperm aspiration (TESA), percutaneous epididymal sperm aspiration (PESA), testicular sperm extraction (TESA) and micro TESE.
Patient Testimonials

I had a great experience while I was visiting Birla Fertility for my biopsy. The hospital staff were amazing, cooperative, and doctors are very good. Whenever I visit there it's been an excellent experience and everyone is very cooperative.

Seema and Chandan

I would strongly recommend Birla Fertility & IVF for all infertility related treatment. The doctors were amazing, the nursing staff and other members were very cooperative. The ambience of the hospital is really good with a positive atmosphere.

Ganga and Kapil
To Know More
Speak to our experts and take your first steps towards parenthood. To book an appointment or to make an enquiry, please leave your details and we will get back to you.
Learn More About Fertility