Foods to Help Implantation After IUI
Published on May 11, 2022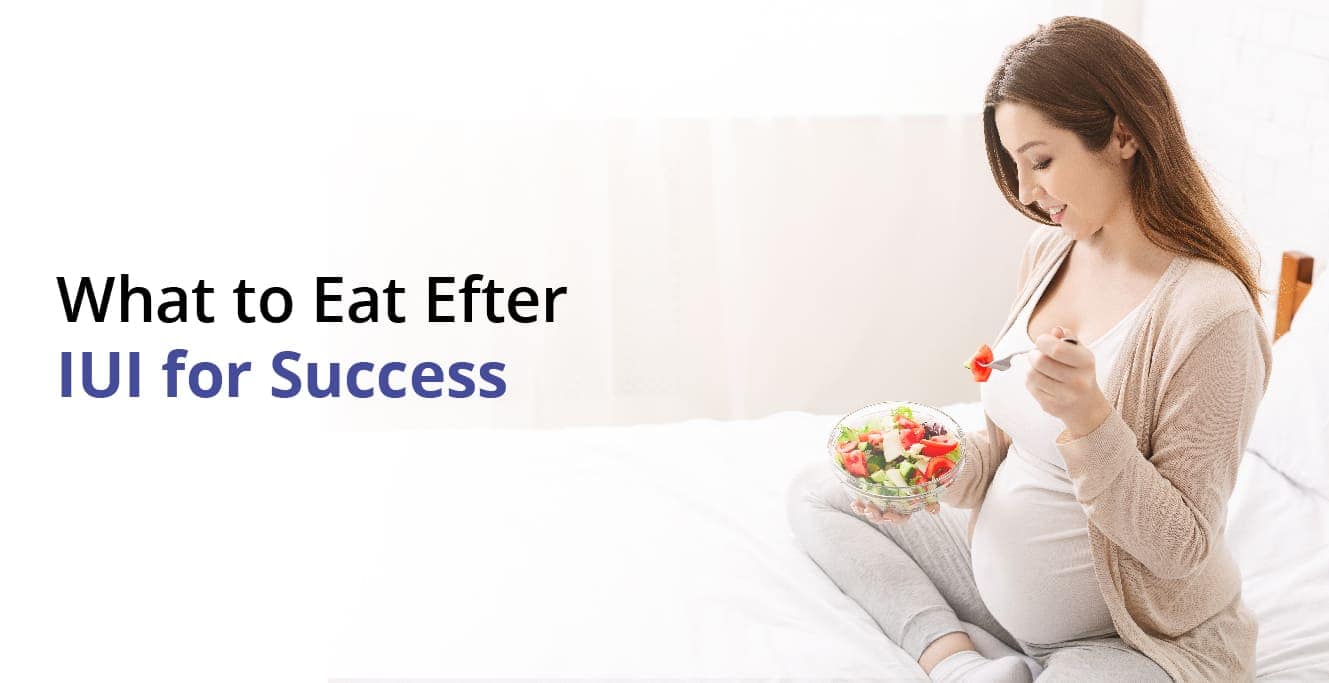 Infertility is a distressing health concern for nearly 48 million couples all over the world. Thankfully, Assisted Reproductive Technology (ART) methods have evolved significantly and provided for a wide array of treatments. However, fertility treatments are also a series of complex procedures that require extensive care before, during and after. Your nutritional intake during fertility treatment such as IUI is of prime importance. In this article, we will explore various nutritional recommendations and foods to help implantation after IUI for a successful conception.
This article, with key insights from Dr. Prachi Benara, provides an overview of dietary intake and what to eat for IUI success. Before we begin to explore foods to help implantation after IUI, let us study the process of IUI.
What to eat for IUI success: About IUI 
IUI, Intrauterine insemination, is a fertility treatment in which specifically selected sperm cells are picked and carefully placed inside the uterus of the female partner. IUI is also known as artificial insemination.
This treatment is indicated to struggling couples who have the following infertility related issues:
Endometriosis
Ovulation disorders
Male factor infertility (low sperm count, poor sperm motility and morphology)
Unexplained infertility
Cervical factor (thick cervical mucus) infertility
Semen allergy
Unexplained infertility
IUI success rate 
Intrauterine insemination is an advanced fertility treatment with a significantly high success rate. However, the success of IUI is based on a group of factors. The following factors are likely to impact and determine the success of the IUI procedure:
Age – The success of IUI begins to decline as a person grows old. It is a well-known fact that ageing negatively impacts your fertile potential as the quality and quantity of eggs begin to deteriorate. The same is applicable to an IUI procedure. You are likely to have better outcomes from an IUI treatment between 25 to 35 years of age.
Underlying health concerns – If you are experiencing a health condition such as unexplained infertility and blocked fallopian tubes, the success of IUI is likely to be hindered.
Timing of the procedure – An IUI procedure involves inseminating the uterus directly by avoiding its passage from the cervix and fallopain tubes. The direct placement of sperm inside the uterus is done to increase your chances of fertilisation. However, this process will only be successful when a woman is at her peak of fertility. IUI treatment is done by taking your ovulation into consideration.
While the above-given points are the leading factors that determine the success of the IUI procedure, these are not the only aspects to take care of.
There are several things you can do to increase your chances of pregnancy through the IUI procedure. Keys to IUI success are:
Eating a healthy, nutrient-dense diet
Staying hydrated
Getting enough sleep
Managing stress
Exercising regularly
Taking your prenatal vitamins
Let us focus on the dietary success factor of the above.
Must check about the ovulation calculator
Foods to help implantation after IUI 
Now that you know what enhances your success with IUI, you can take various steps. One of the key things to take care of is your nutritional intake. There are certain things that can help promote your chances of conception. On the other hand, there are various food items that can have a rather negative effect. The following list provides an overview of the after IUI food diet.
Foods to eat after IUI :
Green leafy vegetables such as kale, collard greens, cabbage and lettuce are your go-to food to enhance your chances of success after IUI treatment. Green vegetables, especially leafy ones, are filled with folic acid and vitamin C and are known to boost your ovulation.
Sunflower seeds are known to be rich in Vitamin E. Additionally, they are good sources of folate, selenium, and omega-6 fatty acids. You can eat sunflower seeds by roasting them and adding a sprinkle of salt. They can also be added to smoothies, yoghurt or salad.
Citrus fruits such as oranges and pineapples are excellent sources of Vitamin C. Some citrus fruits also contain polyamine putrescine which is known to improve the health of your eggs. You can eat citrus fruits simply in form of a fruit salad.
A large variety of cheeses including aged cheddar and parmesan are good for your fertility. These cheeses are rich sources of polyamine putrescine which is highly beneficial for female fertility. You can add cheese to your meals in the form of slices or sprinkle on top of your favourite dishes.
Full-fat dairy products are key sources of several rich nutrients including Vitamin A, vitamin E, vitamin D, vitamin K and vitamin K2. All of these are fat-soluble vitamins that help in boosting your chances of conception. Good sources of full-fat dairy are whole milk, cheese, ice cream, cottage cheese and yoghurt. You can consume all of these items on an everyday basis.
Cooked tomatoes are the perfect food to help boost your fertility and chances of conception. Tomatoes are excellent sources of lycopene which is a powerful antioxidant and has been known to improve fertility. You can add tomatoes to your meals or even eat them raw in a salad.
Rich in fibre and folate, beans and lentils are your go-to foods to eat after IUI. These items help in regulating your hormones on top of improving your chances of conception. Several lentils and beans are also filled with protein and calories. You can incorporate one dish of lentils and beans into your diet every day.
Asparagus is one of the popular fertility-boosting foods to help implantation after IUI. It is packed with several vital nutrients including folate, vitamin K, vitamin C, vitamin A, and vitamin B. Asparagus can be eaten fresh and raw or it can also be eaten as a cooked vegetable.
Walnuts are considered the top foods to eat after IUI. They are prominent for being rich in omega 3 and omega 6 fatty acids. You can soak a handful of walnuts or eat them raw.
Egg yolks are centric for being rich in iron, calcium, zinc, vitamin B6, folate and vitamin B12. They are additionally good sources of omega 3 fatty acids and fat-soluble vitamins. They are nutrient-dense and are known to balance protein and healthy fats. You can eat egg yolks in the form of scrambled eggs, poached eggs, and fried eggs.
Cinnamon is known to have positive effects on a range of gynaecological health conditions including irregular menstruation and polycystic ovary syndrome (PCOS). You can add a pinch of cinnamon on top of yoghurt or in your tea or coffee.
Foods to avoid after IUI:
Besides the above-mentioned list, there is a set of foods that you should avoid in order to achieve successful conception after IUI. Foods to avoid after IUI are:
Research suggests that consuming red and processed meats add a negative effect on your reproductive health as they are rich in trans and saturated fats. They are also known to cause infertility problems such as ovulation disorders in women.
Food items that are high in processed carbs are known to impact a person's fertility. Foods including white crackers, desserts, baked goods, and other snacks fall into this category. You can replace these foods with quinoa, millet, oats, and barley.
You should avoid consuming baked goods after the IUI procedure as they are dense in trans and saturated fats. Intake of these goods has resulted in poor fertility outcomes.
Sugar-sweetened beverages
Sugar-sweetened beverages such as cola and soft drinks can have fertility effects. They can significantly impact the quality and health of the resultant embryo.
The Concluding Note
Fertility treatments do not stop at the procedure itself. There are several steps to be taken to ensure its success and on top of these measures is noting the type of foods you eat. Foods to help implantation after IUI play a significant role in achieving a healthy and safe conception.
If you wish to have a personalised diet plan for your fertility treatment, you consult our experts at Birla Fertility & IVF.
FAQs:
What happens inside the body after IUI?
After an IUI procedure, you are expected to wait for the fertilisation and implantation to happen. These steps can cause minor spotting along with other symptoms.
How soon can you test positive after IUI?
You can expect a positive test result after nearly 2 weeks of IUI treatment.
What week does morning sickness start?
Morning sickness that includes nausea and vomiting are early signs of pregnancy and be experienced after 2 weeks of IUI.
Is no vomiting during pregnancy normal?
Yes, while morning sickness is very normal during pregnancy, not feeling an urge to vomit is also very normal.
Written by: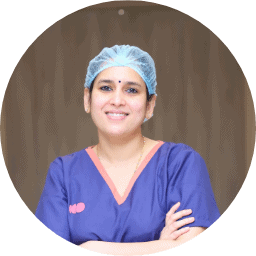 Dr Prachi Benara
Consultant
Dr Prachi Benara is a skilled infertility specialist with more than a decade of experience. Trained from some of the most premier institutes in the field in India which include Maulana Azad Medical College, BJ Medical College (Ahmedabad), PG Diploma in Reproductive and Sexual Health. She further trained in the United Kingdom to pursue her interest in Reproductive medicine and IVF. Her focus areas include advanced laparoscopic and hysteroscopic surgery, IVF, IUI, Frozen embryo transfer and correction of uterine anomalies including uterine septum to improve chances of pregnancy.
Over 11 years of experience
Gurgaon, Haryana
Book an Appointment
View Details