What should I avoid before a Laparoscopy?
Published on May 25, 2021
Updated on July 12, 2021
You should avoid eating or drinking anything after midnight the day before surgery. You should completely avoid alcohol consumption and smoking prior to laparoscopy. Your healthcare provider will offer guidelines regarding medications.
Written by: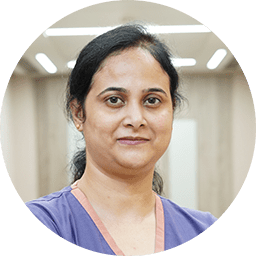 Dr. Deepika Mishra
With over 11 years of expertise under her belt, Dr. Deepika Mishra has been assisting couples with infertility issues. She has been contributing immensely to the field of the medical fraternity and is an expert in finding solutions for couples undergoing infertility issues, and high-risk pregnancies and is also a skilled gynecological oncologist.
Book an Appointment
View Details