प्रजनन दर क्या है – Fertility Rate in Hindi
Published on December 12, 2022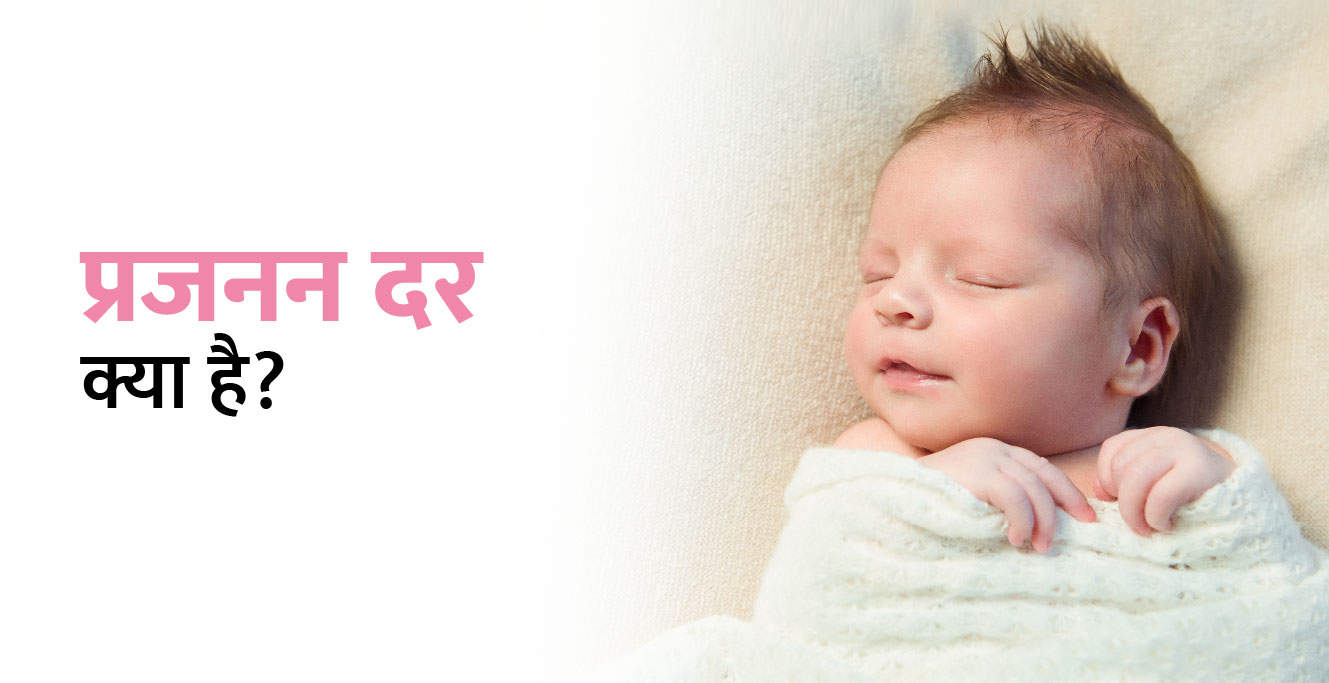 फर्टिलिटी रेट यानी प्रजनन दर का मतलब है बच्चा पैदा कर सकने वाली आयु वाली प्रति 1000 स्त्रियों की इकाई के पीछे जीवित जन्में बच्चों की संख्या। आमतौर पर 15-49 वर्ष की उम्र को बच्चा पैदा कर सकने वाली उम्र के अंतरगत रखा जाता जाता है।
अन्य दरें जैसे कि जन्म तथा मृत्यु दर की तरह प्रजनन दर भी अशोधित दर होती है। इसका सीधा मतलब यह हुआ कि प्रजनन दर संपूर्ण जनसंख्या के लिए मोटे तौर पर एक स्थूल औसत दर होती है जिसमें विभिन्न आयु वर्गों में पाए जाने वाले अंतर् का कोई ध्यान नहीं रखा जाता है।
विभिन्न आयु के बिच पाए जाने वाला अंतर कभी-कभी संकेतकों के अर्थ को प्रभावित करता है। यही कारण है कि जनसांख्यिकीविद आयु विशेष दर का भी हिसाब लगाते हैं। इस बात को ऐसे भी समझा जा सकता है कि सकल प्रजनन दर स्त्रियों के एक विशेष वर्ग द्वारा उनकी प्रजनन आयु की अवधि में पैदा किए गए बच्चों की औसत संख्या के बराबर होती है।
प्रजनन आयु की अवधि का अनुमान एक निश्चित समय में पाई गई आयु विशेष की दरों के आधार पर लगाया जाता है। 
पांचवे राष्ट्रीय परिवार स्वास्थ्य सर्वेक्षण के अनुसार भारत की जनसंख्या स्थित हो रही है और इसका मुख्य कारण है देश के अधिकांश राज्यों में कुल प्रजनन दर में आई कमी। 
साथ ही, इस सर्वेक्षण के आंकड़ों में विश्लेषण किए गए 17 राज्यों में से बिहार, मणिपुर और मेघालय को छोड़कर – दूसरे सभी राज्यों में कुल प्रजनन दर (Total Fertility Rate) 2.1 या उससे कम है।
कुल प्रजनन दर का 2.1 से कम होने का मतलब यह है की अधिकांश राज्यों ने प्रतिस्थापन स्तर की प्रजनन क्षमता प्राप्त कर ली है।
उच्च संपूर्ण प्रजनन दर वाले राज्य (States With Highest Total Fertility Rate)
देश के सात राज्यों ने राष्ट्रिय औसत 2.2 से अधिक टोटल फर्टिलिटी रेट दर्ज किया है जिसमें शामिल हैं:
उत्तर प्रदेश – 3.0

बिहार – 3.2 

मध्य प्रदेश – 2.7 

राजस्थान – 2.6 

असम – 2.3 

छत्तीसगढ़ – 2.4 

झारखंड – 2.5 
ये सभी 2011 की जनगड़ना में कुल जनसंख्या का लगभग 45% है। हालाँकि, गुजरात और हरियाणा राज्य में भी 2.2 का टोटल फर्टिलिटी रेट दर्ज किया गया था जो प्रतिस्थापन दर से अधिक है, लेकिन राष्ट्रीय औसत दर के बराबर है।
निम्न संपूर्ण प्रजनन दर वाले राज्य (States With The Lowest Total Fertility Rate)
देश के कुछ राज्यों में निम्न संपूर्ण प्रजनन दर दर्ज हुए थे जिसमें शामिल हैं:
केरल – 1.7 

तमिलनाडु – 1.6 

कर्णाटक – 1.7 

महाराष्ट्र – 1.7 

आंध्र प्रदेश – 1.6 

तेलंगाना – 1.7 
साथ ही, 2017 में पश्चिम बंगाल में 1.6, जम्मू कश्मीर में 1.6 और ओडिशा में 1.9 संपूर्ण प्रजनन दर का अनुमान लगाया गया था।
विश्व में सबसे अधिक प्रजनन दर नाइजर (7.1) में है। वहीं सिंगापूर और जापान जैसे देश 1.3 दर के साथ सबसे अंतिम पायदान पर हैं। साथ ही, निम्न प्रजनन दर वाले विकासशील देशों की सूचि में भारत शीर्ष स्थान पर है।
Written by: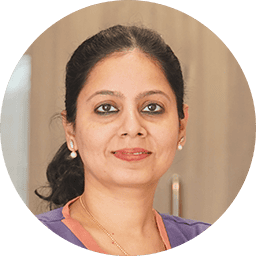 Dr Divya Shandilya
Dr Divya is a knowledgeable and compassionate gynecologist and infertility consultant with experience, dedication and discretion. With 10+ years of experience in clinical practice, she has proven ability to assess and investigate patient symptoms and make critical decisions for their treatment. Her thorough knowledge in sexual health and reproductive medicine and experience in various infertility conditions makes her a valuable addition to our expanding team of fertility experts.
Dr. Divya Shandilya has always been passionate about the Obstetrics and Gynecology branch with special interest in the field of Infertility. Which is why she has been associated with some of the most recognized names in the field like Cloudnine Hospital, Noida, as a fertility consultant gynecologist, Indira IVF, Ghaziabad as Functional center head, PMMH (Pandit Madan Mohan Malviya Hospital, Govt. NCT of New Delhi) as senior resident OB GYN. Her core training in this field has also been under very reputed hospitals of India.
Book an Appointment
View Details