How long should couples try to get pregnant before seeing a doctor?
Published on April 26, 2021
Updated on June 15, 2021
Medical experts recommend trying to conceive for atleast one year before a fertility consultation for women younger than 35 years of age. For women over the age of 35 years, fertility consultation is recommended if pregnancy does not occur after 6 months of trying. In case of any health problems that indicate infertility like irregular periods or endometriosis, it is advisable to seek help before trying to become pregnant.
Written by: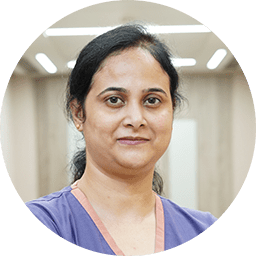 Dr. Deepika Mishra
With over 11 years of expertise under her belt, Dr. Deepika Mishra has been assisting couples with infertility issues. She has been contributing immensely to the field of the medical fraternity and is an expert in finding solutions for couples undergoing infertility issues, and high-risk pregnancies and is also a skilled gynecological oncologist.
Book an Appointment
View Details