Launching Birla Fertility & IVF Center in Chandigarh
Published on April 11, 2023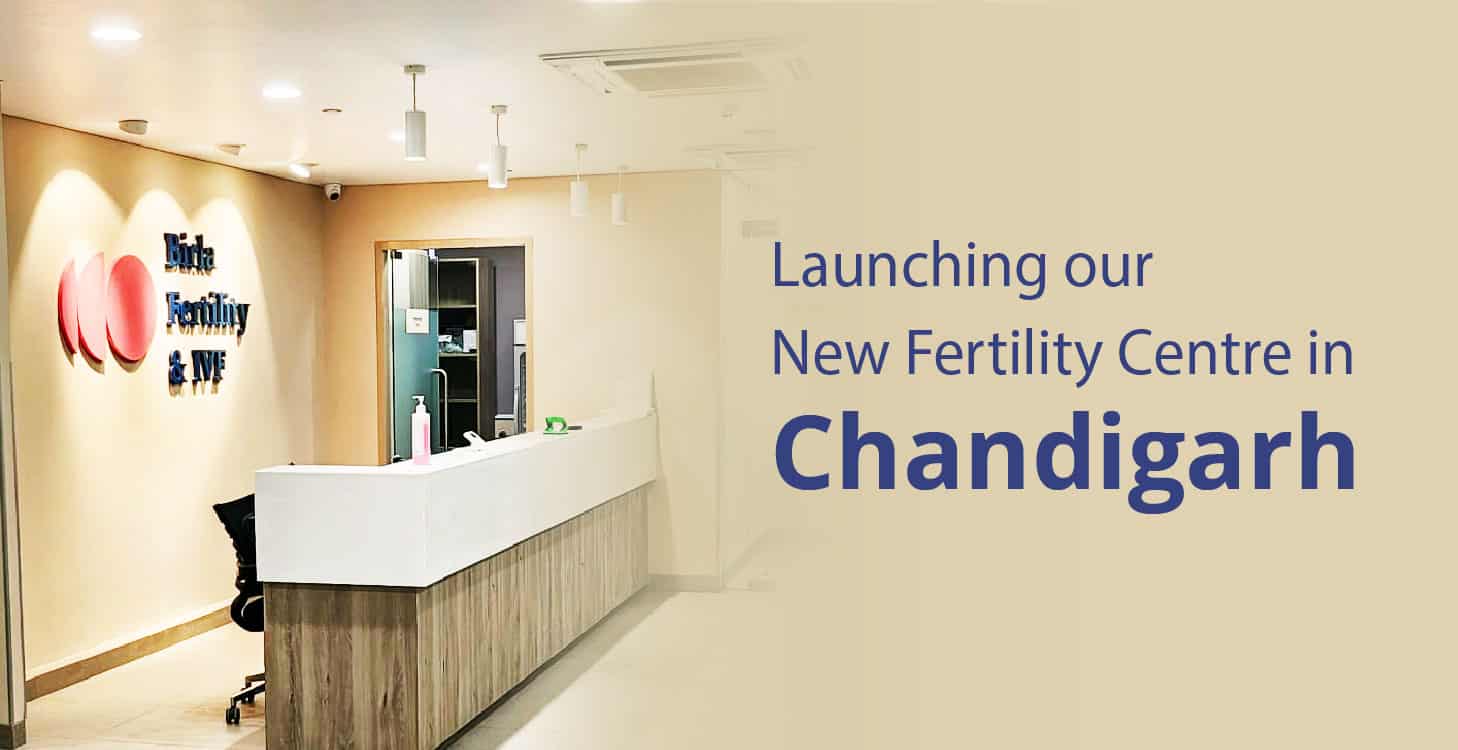 Coming with All Heart, All Science to Chandigarh
After successfully making a mark in various cities across the country, we are now launching our fertility clinic in Chandigarh. This is Birla Fertility & IVF's +91 8130044960 clinic in India. With our newly launched fertility clinic in Chandigarh, we are strengthening our presence in North India. This new Birla Fertility & IVF clinic aims to deliver world-class treatment that is accessible to all the couples in and around Chandigarh who are facing difficulty conceiving naturally. 
We are fulfilling dreams of parenthood across the country by offering personalized fertility treatment of global standards to couples according to their requirements.  We ensure that each couple gets the best possible fertility treatment. Our fertility clinics are well-equipped with state-of-the-art facilities and reliable medical technology. Our highly experienced counsellors help each would-be parent to make the right decision while providing them with every minute detail about the assisted reproduction treatment. 
Birla Fertility & IVF is a new venture of the C.K. Birla Group, which has a legacy of more than 150 years and delivers cutting-edge healthcare facilities. Along with offering comprehensive fertility services, Birla Fertility & IVF has a unique clinical approach to make fertility treatments hassle-free for would-be parents. 
With this new Birla Fertility & IVF centre in Chandigarh, our vision is to provide all the fertility services, such as IVF, IUI, FET, fertility preservation, diagnostics, genetic screening, etc., under one roof. 
Birla Fertility & IVF offers more than Treatment
At Birla Fertility & IVF, we provide end-to-end assistance along with empathetic care to couples who are seeking fertility treatments. We understand the emotions attached to it and how these fertility treatments can be sensitive for couples. Birla Fertility & IVF is well known for its high standards of fertility treatment combined with compassionate care delivered by our team of experts. Our nursing staff is well-trained and dedicated to offering assistance throughout your fertility treatment. 
An Array of Fertility Treatments
Birla Fertility & IVF provides a comprehensive range of fertility diagnostics and treatments, along with empathetic care. We have different and dedicated teams to make the process of assisted conception smooth and uncomplicated. Our wide range of fertility treatments cater to both men and women according to their needs. We aim to provide complete care, starting from prevention to fertility treatment, along with patient-centric healthcare programs for couples in Chandigarh. Our fertility services include:
For Men – The spectrum of male fertility services for men includes advanced semen analysis, cultures, ultrasound, testicular tissue biopsy, varicocele repair, micro-TESE, testicular sperm aspiration (TESA), percutaneous epididymal sperm aspiration (PESA), sperm freezing, testicular tissue freezing, electroejaculation, and ancillary services.  
For Women – Multiple gynaecological and fertility treatment programmes are available for women. With the help of this wide range of comprehensive fertility treatments, we strive to provide end-to-end care, from detecting to treating the root cause of the condition. Non-surgical, surgical and oral fertility treatments involve tubal patency test (HSG, SSG), infertility assessment panel, 3D/doppler ultrasound, egg freezing, hormone therapy, embryo freezing, ovarian cortex freezing, in vitro fertilization (IVF), intrauterine insemination (IUI), frozen embryo transfer (FET), laser-assisted hatching (LAH), ovulation induction, blastocyst culture, etc.     
Birla Fertility & IVF – a unique approach
Our team of fertility experts is highly experienced and easily approachable throughout your treatment journey. As a fertility centre known for its high and consistent success rate of more than 75%, we offer safe and trusted fertility treatments with the aim of helping couples achieve their dream of parenthood. As a result of our unique approach, we have been able to maintain a consistent 95 per cent patient satisfaction rate. Along with our unique clinical approach, we aim to make world-class fertility treatments accessible and, therefore, have affordable and transparent pricing. As with every centre, this one will also bring a lot of joy to couples in Chandigarh and the nearby regions.
The Takeaway
Birla Fertility & IVF in Chandigarh is a one-stop solution for all conditions related to fertility. Our wide range of comprehensive fertility treatments is available for both men and women. This new fertility clinic in Chandigarh has strengthened the presence of Birla Fertility & IVF in North India. Our aim is to make world-class fertility treatments accessible to all couples who are looking for assisted reproduction. We understand the emotions attached to starting a family. Therefore, our highly experienced fertility experts in Chandigarh do their best to fulfil your dream of parenthood. If you are also looking for fertility treatment or facing complications in planning a baby, consult our fertility expert in Chandigarh. Call us on <number> or fill in your details to book your appointment today.