Why is fertility preservation recommended before starting cancer treatments?
Published on June 03, 2021
Updated on July 12, 2021
Cancer treatments including chemotherapy and radiation therapy as well as certain cancers itself are known to have a severe impact on ovarian function as well as sperm function. Fertility preservation procedures can help the patient use assisted reproductive technology to protect their ability to have children in such situations.
Written by: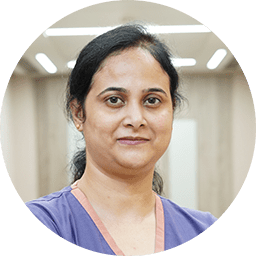 Dr. Deepika Mishra
With over 11 years of expertise under her belt, Dr. Deepika Mishra has been assisting couples with infertility issues. She has been contributing immensely to the field of the medical fraternity and is an expert in finding solutions for couples undergoing infertility issues, and high-risk pregnancies and is also a skilled gynecological oncologist.
Book an Appointment
View Details