When should I go for my first fertility consultation?
Published on April 20, 2021
Updated on April 27, 2021
Women younger than 35 years of age with no obvious cause of infertility are advised to try conceiving naturally for a period of 12 months before seeking help. For women over 35 years the recommended period of trying is 6 months.
In case of any known fertility issue in either the male or female partner as well as a history of undergoing medical treatments which are known to impair fertility, seeking immediate medical help is advised to improve the chances of pregnancy.
Written by: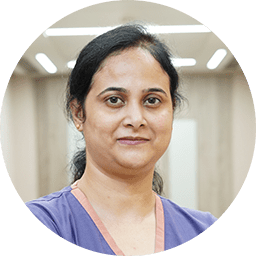 Dr. Deepika Mishra
With over 11 years of expertise under her belt, Dr. Deepika Mishra has been assisting couples with infertility issues. She has been contributing immensely to the field of the medical fraternity and is an expert in finding solutions for couples undergoing infertility issues, and high-risk pregnancies and is also a skilled gynecological oncologist.
Book an Appointment
View Details