What will happen to my frozen embryos if I have to move?
Published on April 18, 2021
Updated on July 03, 2021
If you wish to transfer your frozen embryos to another clinic or city, both you and your partner will be required to give your informed consent by filling the relevant forms. These will be explained to you in further detail by your fertility care team.
Written by: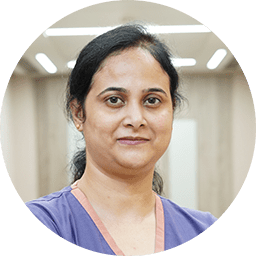 Dr. Deepika Mishra
With over 11 years of expertise under her belt, Dr. Deepika Mishra has been assisting couples with infertility issues. She has been contributing immensely to the field of the medical fraternity and is an expert in finding solutions for couples undergoing infertility issues, and high-risk pregnancies and is also a skilled gynecological oncologist.
Book an Appointment
View Details