What should I expect after the Embryo Reduction procedure?
Published on June 14, 2021
Updated on July 12, 2021
You would be kept under observation for about half an hour once the procedure is completed and the fetal heart rate is monitored. You may experience slight spotting and mild cramping for a few hours after the procedure and patients are advised to refrain from strenuous activity and exertion for a few days after the procedure.
Written by: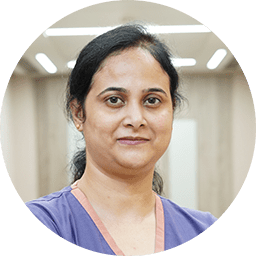 Dr. Deepika Mishra
With over 11 years of expertise under her belt, Dr. Deepika Mishra has been assisting couples with infertility issues. She has been contributing immensely to the field of the medical fraternity and is an expert in finding solutions for couples undergoing infertility issues, and high-risk pregnancies and is also a skilled gynecological oncologist.
Book an Appointment
View Details