Cryopreservation is the process to preserve human tissue using liquid nitrogen (flash freezing). At such low temperatures (-196°C), the cells are in a state of suspended animation where all metabolic activities stop. Use of cryoprotectant has made this process safer for the samples and has significantly increased the survival rate of the sample in the thawing process.
Written by: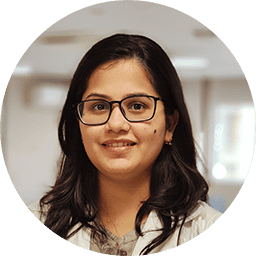 Dr Shreya Gupta
Dr Shreya Gupta is an experienced OBGYN in Lucknow with close to 10 years of clinical experience. Her friendly patient oriented approach and thorough knowledge in reproductive medicine makes her a stellar addition in our growing fertility team.
She completed her MBBS from GSVM Medical College, Kanpur and her MD (Obstetrics &
Gynaecology) from KGMC Lucknow. Thereafter she completed her DNB (Obstetrics &
Gynaecology) and FNB (Reproductive Medicine) from Ruby Hall Clinic, Pune. 
Book an Appointment
View Details
To Know More
Speak to our experts and take your first steps towards parenthood. To book an appointment or to make an enquiry, please leave your details and we will get back to you.