What causes infertility?
Published on April 28, 2021
Updated on June 14, 2021
For women, infertility can be caused by advanced age, ovulation disorders, scarring from surgery, underlying medical conditions and treatments as well as lifestyle factors such as smoking.
For men, poor quality semen is the most common cause of infertility. Issues with semen quality can be the result of damage or injury to the testicles, genetic conditions, vasectomy, ejaculation disorders as well as certain medications and treatments such as chemotherapy.
Written by: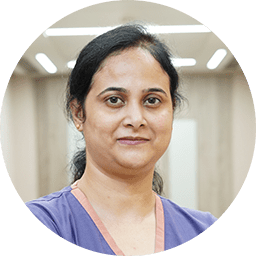 Dr. Deepika Mishra
With over 11 years of expertise under her belt, Dr. Deepika Mishra has been assisting couples with infertility issues. She has been contributing immensely to the field of the medical fraternity and is an expert in finding solutions for couples undergoing infertility issues, and high-risk pregnancies and is also a skilled gynecological oncologist.
Book an Appointment
View Details