What are the benefits of Testicular Tissue Biopsy?
Published on April 27, 2021
Updated on June 23, 2021
Testicular tissue biopsy offers valuable insight into the rate of sperm development, presence of obstructions and abnormal growth. It helps identify if the cause of infertility is any obstruction in the tubes that transfer sperm into the seminal fluid or due to problems in sperm production.
Written by: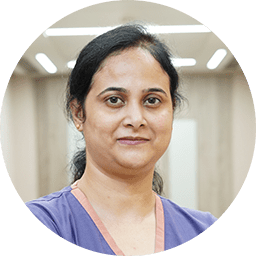 Dr. Deepika Mishra
With over 11 years of expertise under her belt, Dr. Deepika Mishra has been assisting couples with infertility issues. She has been contributing immensely to the field of the medical fraternity and is an expert in finding solutions for couples undergoing infertility issues, and high-risk pregnancies and is also a skilled gynecological oncologist.
Book an Appointment
View Details