What are the benefits of IVF?
Published on March 11, 2021
Updated on June 14, 2021
IVF is one of the preferred forms of ART (artificial reproductive technology) especially for specific causes of infertility. In the IVF procedure, the healthiest sperm and egg are chosen for fertilisation, post which the healthiest embryo is selected for implantation, thus increasing your chance of having a healthy baby.
Written by: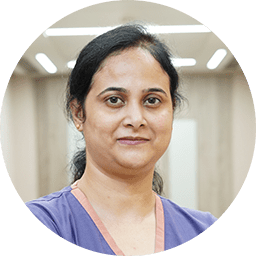 Dr. Deepika Mishra
With over 11 years of expertise under her belt, Dr. Deepika Mishra has been assisting couples with infertility issues. She has been contributing immensely to the field of the medical fraternity and is an expert in finding solutions for couples undergoing infertility issues, and high-risk pregnancies and is also a skilled gynecological oncologist.
Book an Appointment
View Details