How should I prepare for a consultation with the Genetic Panel?
Published on May 27, 2021
Updated on July 12, 2021
Before going for your appointment with a genetic counsellor, you can collect useful information to discuss with the specialist. You should talk with your family members about the history of the disease. Make sure to know the exact time of the onset and medical name of the condition.
Written by: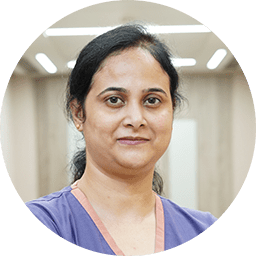 Dr. Deepika Mishra
With over 11 years of expertise under her belt, Dr. Deepika Mishra has been assisting couples with infertility issues. She has been contributing immensely to the field of the medical fraternity and is an expert in finding solutions for couples undergoing infertility issues, and high-risk pregnancies and is also a skilled gynecological oncologist.
Book an Appointment
View Details