How long does it take to recover from Laparoscopic surgery?
Published on May 25, 2021
Updated on July 12, 2021
The recovery period of laparoscopy is unique for each patient. The time taken to recover depends upon the type and purpose of laparoscopy. Factors such as the patient's age and overall health also contribute to how the postoperative health will look like.
Written by: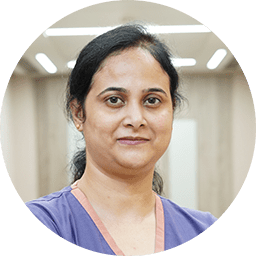 Dr. Deepika Mishra
With over 11 years of expertise under her belt, Dr. Deepika Mishra has been assisting couples with infertility issues. She has been contributing immensely to the field of the medical fraternity and is an expert in finding solutions for couples undergoing infertility issues, and high-risk pregnancies and is also a skilled gynecological oncologist.
Book an Appointment
View Details