How is sperm frozen?
Published on April 18, 2021
Updated on April 18, 2021
The sample is frozen using liquid nitrogen which is at a temperature of -196°C. Successful cryopreservation involves draining cell water and replacing it with cryoprotectant or antifreeze agents. This is done through simple osmosis. Once frozen, the sperm cells are in suspended animation where all metabolic activity is effectively stopped, enabling it to be stored as long as this temperature is maintained.
Written by: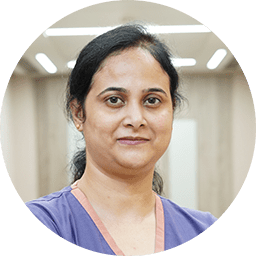 Dr. Deepika Mishra
With over 11 years of expertise under her belt, Dr. Deepika Mishra has been assisting couples with infertility issues. She has been contributing immensely to the field of the medical fraternity and is an expert in finding solutions for couples undergoing infertility issues, and high-risk pregnancies and is also a skilled gynecological oncologist.
Book an Appointment
View Details