Do Hysteroscopy surgeries hurt?
Published on April 18, 2021
Updated on July 02, 2021
Hysteroscopy is a minimally invasive procedure that is performed under local anaesthesia. It can cause some mild discomfort during the procedure, like what you may experience during a pap smear.
Written by: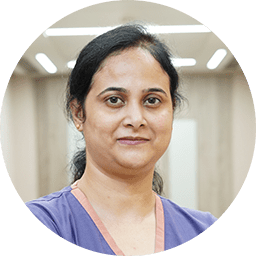 Dr. Deepika Mishra
With over 11 years of expertise under her belt, Dr. Deepika Mishra has been assisting couples with infertility issues. She has been contributing immensely to the field of the medical fraternity and is an expert in finding solutions for couples undergoing infertility issues, and high-risk pregnancies and is also a skilled gynecological oncologist.
Book an Appointment
View Details