Can stored testicular tissue contain cancer cells?
Published on April 18, 2021
Updated on July 02, 2021
Some types of cancer such as leukaemia has a higher risk of cell contamination. The tissue samples are screened for cancer cells prior to storage. It is also screened thoroughly by the most advanced techniques to detect the presence of micro-metastatic cancer cells when the patient wishes to use it for his fertility treatments.
Written by: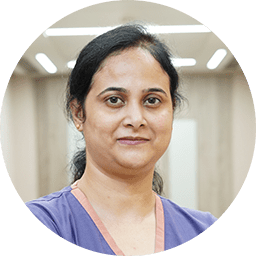 Dr. Deepika Mishra
With over 11 years of expertise under her belt, Dr. Deepika Mishra has been assisting couples with infertility issues. She has been contributing immensely to the field of the medical fraternity and is an expert in finding solutions for couples undergoing infertility issues, and high-risk pregnancies and is also a skilled gynecological oncologist.
Book an Appointment
View Details