Is Your Sperm Count Good Enough? The Expert Has An Answer
Is Your Sperm Count Good Enough? The Expert Has An Answer
Published on July 04, 2022
Updated on July 04, 2022
About one-third of the patients have male infertility. About 30-35% of every 100 cases may involve male infertility. Nobody gives it a thought that males could also be the reason why a couple is not able to conceive. Dr. Souren Bhattacharjee, Consultant Birla Fertility & IVF, interacts with Times Now Digital to get answers about the cause of low sperm production, aberrant sperm production, or a low mortality rate, which is causing male infertility as a quality factor. 
Dr. Souren Bhattacharjee went on to share some tips to boost fertility.
1- Quit smoking and alcohol use
2- Try to lower stress levels
3- Maintain healthy body weight
4- Exercise on a regular basis
5- Eat a balanced diet
6- Hygiene
Written by: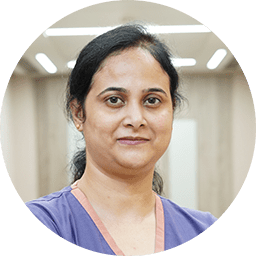 Dr. Deepika Mishra
With over 11 years of expertise under her belt, Dr. Deepika Mishra has been assisting couples with infertility issues. She has been contributing immensely to the field of the medical fraternity and is an expert in finding solutions for couples undergoing infertility issues, and high-risk pregnancies and is also a skilled gynecological oncologist.
Book an Appointment
View Details