Increasing Success Rates of IVF in India
Increasing Success Rates of IVF in India
Published on August 09, 2022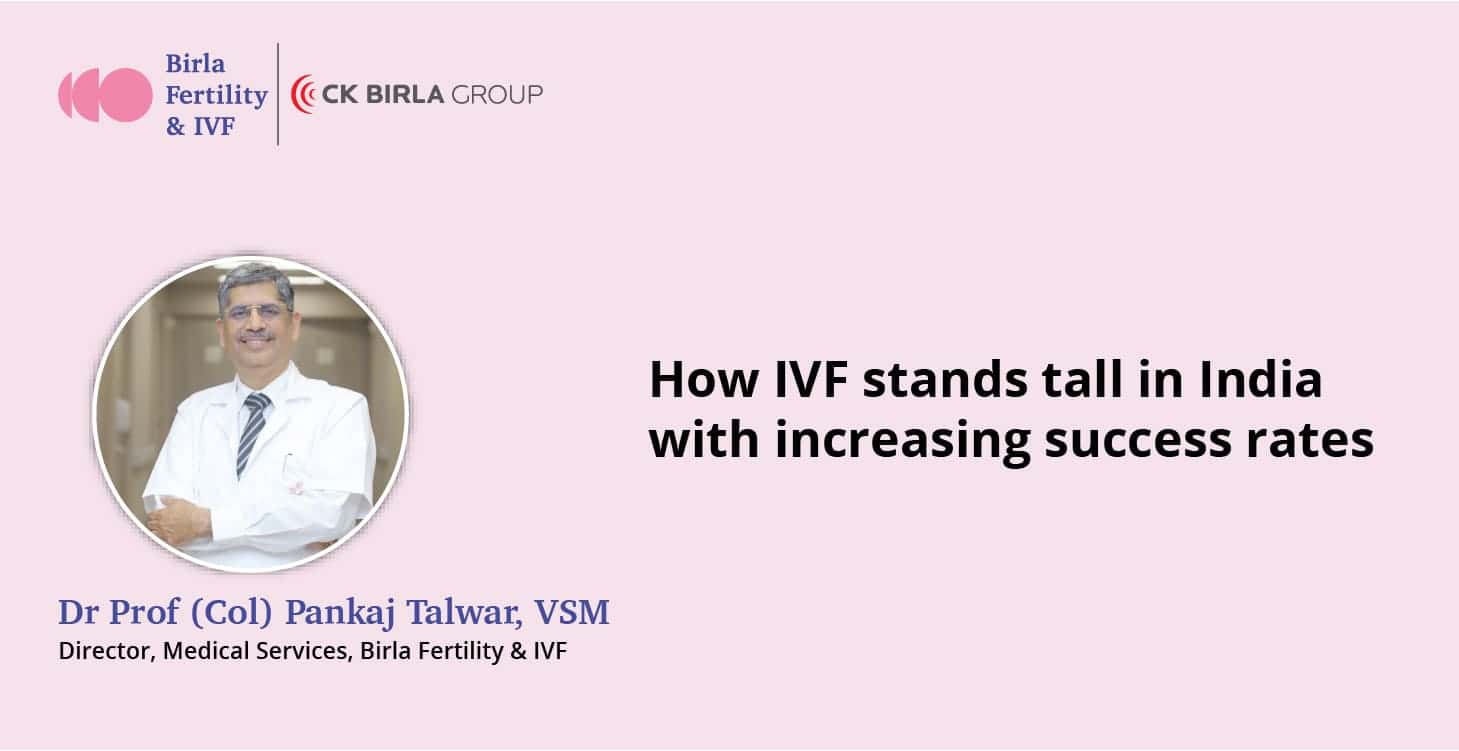 With alarming infertility statistics and the increasing demand for IVF in the country, it all boils down to making ART and IVF facilities more accessible and affordable.  Dr (Prof.) Pankaj Talwar, VSM, Director, Medical Services, Birla Fertility & IVF, CK Birla Group, shares his insights with a renowned newspaper, The Times of India on 'How IVF stands tall in India with increasing success rates'.  He explains that In vitro fertilization (IVF) has been a game-changer for India, and this year marks 44 years since the first IVF baby was arrived, showcasing the changing history of infertility medicine.
He emphasizes on that fact that India is fast climbing the global infertility chart.  Also, looking at the population demographic, even though 65% of people are under 35, infertility is a much bigger challenge than we perceive now. The rising prevalence of late parenthood has increased the incidence of infertility due to declining egg quality among women, thus making it difficult to conceive. This is prompting couples to opt for advanced treatment options, thereby, creating huge market opportunities.
Written by: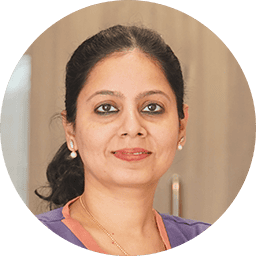 Dr Divya Shandilya
Dr Divya is a knowledgeable and compassionate gynecologist and infertility consultant with experience, dedication and discretion. With 10+ years of experience in clinical practice, she has proven ability to assess and investigate patient symptoms and make critical decisions for their treatment. Her thorough knowledge in sexual health and reproductive medicine and experience in various infertility conditions makes her a valuable addition to our expanding team of fertility experts.
Dr. Divya Shandilya has always been passionate about the Obstetrics and Gynecology branch with special interest in the field of Infertility. Which is why she has been associated with some of the most recognized names in the field like Cloudnine Hospital, Noida, as a fertility consultant gynecologist, Indira IVF, Ghaziabad as Functional center head, PMMH (Pandit Madan Mohan Malviya Hospital, Govt. NCT of New Delhi) as senior resident OB GYN. Her core training in this field has also been under very reputed hospitals of India.
Book an Appointment
View Details